Types of eCommerce Platforms – Things To Consider While Choosing The Right One For Your Business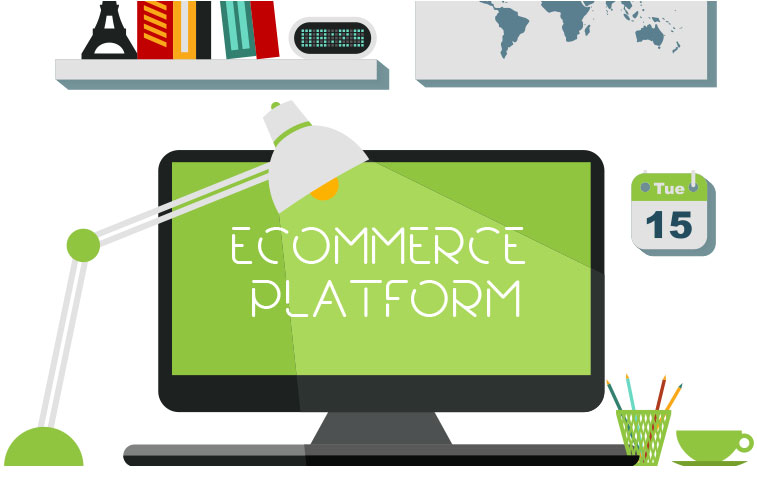 Commerce is being given a whole new definition right before our eyes. Innovative digitally native brands not content with the status quo are experimenting with voice commerce, headless commerce, and progressive web apps to drive eCommerce via smart mirrors, video games, and live streams. The push is on to blur the boundaries between the physical and the online world. This is amply reflected in the growth of the eCommerce industry.
In 2020, the global eCommerce sales are expected to cross $4.2 trillion marks and by 2023, it's forecast to reach 6.5 trillion. As the stakes go high so will the competition among rival brands. In such a scenario, businesses that succeed in offering the best user-experience will gain the upper hand. A lot of that user experience rests on the capabilities of the platform powering the eCommerce storefront or marketplace. That's why it's crucial to choose the right eCommerce platform. Let's take a look at what that entails:
Why Choosing the Right eCommerce Platform is Important?
Starting an eCommerce business isn't just about listing your products on a website. It entails the same level of strategic planning that goes into operating a physical retail outlet. If that's done correctly, most of the benefits of a digital environment such as task automation and process streamlining become easily accessible.
To reiterate the point, how well your eCommerce website performs comes down to the platform it's built on. So choosing the right platform is important but that's not as easy as it sounds. There's no shortage of eCommerce vendors advertising their platforms as superior or cutting edge based on surface-level features such as great design, UX branding, and content. However, the real substance of an eCommerce platform lies in its ability to power your business processes, increase customer engagement and lead generation.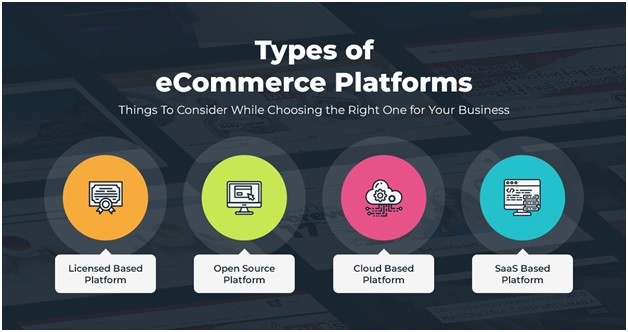 Types of eCommerce Platform:
Once you're sure of your business objectives and know what you'd like your eCommerce website to achieve, it's time to look for an eCommerce platform. There are basically 4 types of eCommerce platforms to choose from
1. Licensed Platform
In the case of licensed platforms, the purchase is made in the form of a license fee up front, which is usually renewed annually. Based on your business requirements, your internal or a hired IT team customizes this platform and installs it either on-premise or in the cloud. The best examples of licensed platforms are Hybris, Oracle Commerce, IBM Digital Commerce.
2. Open Source Platform
Open source platforms also involve the same development process of traditional platforms but the difference here is that you don't have to spend upfront to purchase a license fee. However, you do have to pay for initial development, implementation, upgrades, and migration. The most popular open-source platform is Magento.
3. Cloud Platform
Cloud platforms are often seen as a bit of a hybrid not least because many of the traditional and open-source platforms have shifted to a hosting system and identify themselves as cloud platforms. Some typical examples include Magento Enterprise Cloud, Demandware, and Volusion.
4. SaaS Platform
The most notable thing about the eCommerceSaaSplatforms is that they're built on a single codebase. This means that all subscribers of an eCommerceSaas platform experience the same technology in return for a fixed monthly fee, which includes server usage, maintenance, upgrades, and security.
Things to Consider When Selecting an eCommerce Platform:
In addition to the actual development and operations, it's worth considering the following key factors when selecting an eCommerce platform:
1. Vendor's Expertise
It's vital to assess both the knowledge and the technical expertise of a vendor in fulfilling your specific business requirements. Find out if they have any prior credible experience of working in your industry. Take the time to research their case studies, client testimonials, and online forums to get a reference check on the vendor's experience and ability to deliver the results.
2. Support
If you run into a problem, can you count on your vendor to rescue you and put everything back in order? This is important as it's not uncommon to run into a major crash/failure when operating an eCommerce website. This is why, it's best to partner with a vendor that offers 24*7 customer support through multiple channels viz. email, webchat, and call.
3. Scalability
When your business is ready to make the next big move, will your eCommerce platform support all its needs? An eCommerce platform is the foundation of your business. If the platform is not scalable, then your business will be stopped short of achieving any growth.

4. SEO-Friendliness
An eCommerce platform that offers an extensive range of SEO features will help your website to rank higher in search engine results. Some major SEO-friendly features to look for in an eCommerce platform are as follows:
Creating a separate blog page on your website.
Creating your own domain name.
Option for customers to leave feedback/reviews.
5. Mobile-friendliness
Mobile commerce is on the rise and it's become ever-more important now for eCommerce websites to offer a mobile-friendly user experience. Make sure your eCommerce platform supports mobile-friendliness to help you connect with your mobile audience and leave an equally satisfactory impression that your website does.
6. Security
In an eCommerce business, the owner is receiving a vast number of financial payments all the time. This makes them a potential target for cyber-criminal activities. That's why it's crucial to invest in a platform that offers all the advanced security features.
Must-Have Features in an eCommerce Platform
Every eCommerce platform offers a distinct set of features and functionality. However, the following features make the backbone of any eCommerce website or marketplace:
Multi-vendor Functionality
Real-Time Stock Availability
Flexible Pricing
Intuitive UX design
Powerful Mobile Apps
Customizable System
In-built Analytics & Reporting
Smart-Review Management
Multiple Revenue Channels
Multiple Payment Gateways.
Renting and Selling option
Social Media Integration
There's no shortage of eCommerce platforms that would offer all the aforementioned features. But if taken into account the cost of ownership, installation, deployment and technical support then Yo!Rent, an emerging online rental marketplace development platform gets a strong recommendation.
Conclusion
Through the course of this blog, it became clear that eCommerce platforms that support extensive features and are highly scalable make the ideal choice for every eCommerce website. This makes even more sense if we look at the current trends of the digital economy.
Consumers continue to become more demanding and expect support at every stage of the buying cycle. Only eCommerce websites that are built on scalable platforms will be able to meet consumer demands in the most innovative ways.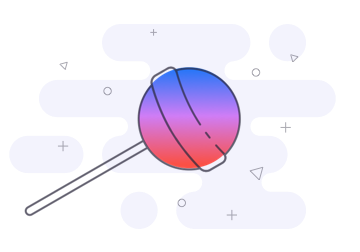 Author Bio:
Sandeep Thakur is an outreach consultant at FATbit Technologies, a leading software development company. He is passionate about technology and believes in serving today's diversified business world with his knowledge and expertise.