What is the Facebook Ads Manager? 5 Useful Facebook Ads Features
Social media has changed the face of the internet. It has made it very personal and has also created a great market for businesses across industries to capitalize on. Using social media, brands can reach their target audience quickly and efficiently. They can also identify their target audience better so that their products reach the right people. There are many social media platforms, but none are as ubiquitous as Facebook and Facebook-owned Instagram.
Both Instagram and Facebook have become excellent channels for brands to connect with their audiences, to showcase their products, and communicate more directly with their end-users. To further reach, advertisements play a vital role. Marketing a product or a service well is almost as important as creating a quality service or product. To this end, robust software and technology are required for the smooth operation of these marketing campaigns. This is when tools such as Facebook ads manager prove to be extremely useful.
Now, what is Facebook Ads manager, and what does it do?
Facebook Ads Manager is a tool that lets you manage your ad campaigns, be it on Instagram or Facebook. It not only helps you to create your ads and identify what your objective is or who it is for but also manages your ads. Through this tool, you can keep track of multiple advertisements and even see how they are performing.
To use the Ads Manager, one need only uses their Facebook Account and follow the step by step procedure. This powerful tool gives you access to important metrics like audience insights, which tells you how your audience is reacting to the campaign.
It also gives you an idea of their demographics as well, thus providing you with a fantastic insight into how you can improve your strategy for desirable output. It also gives you the option of comparing old and new campaigns and see the difference. One can even edit and duplicate ads using this tool. These are just some of the fantastic things Facebook Ads Manager can do.
5 Useful Features of Facebook Ads are:
1. Different types of Ads
Facebook allows you to have lead ads, video ads, and engagement ads. A lead ad helps do away with the need for filling up forms or going to a brand's landing page. By having this feature, Facebook fills in the customer's details automatically, and just by clicking on the link, a pop up comes up, making it easier for businesses and customers to connect.
Video ads help in sending across a message in a more memorable manner to ensure that the viewer gets a better sense of the product or the service being offered, thereby increasing the chances of them getting back to the concerned business and even purchasing the good or service.
Engagement ads are targeted at people who have the highest chance of engaging or interacting with the post. It also helps in making your Facebook page look more believable, as by engaging with jobs, the number of comments and likes increase, giving it credibility.
2. Remarketing
Remarketing targets people who have interacted with your brand before. If someone has already been associated with your business or brand previously, the chances of them buying the product or engaging are much higher. Remarketing reminds them of your brand. This is an effective strategy to adopt. Web cookies keep track of this and show your ads to specific individuals who have interacted with you before, thereby increasing the likelihood of converting the interaction to a sale.
3. Analytics
Facebook has an excellent system in place which provides analytics to let you know about how your ad is doing. This ensures that you have an exact picture of what is going on, without making any guesses. With access to this crucial information, you can use it to alter your marketing strategy and figure out what is and what is not working. It gives you information about how many people have interacted or engaged with your posts, how many likes have been received, and much more, all in one place.
4. Targeting Audience
Targeting an audience is an effective way of ensuring that you are reaching the right people. This can be done based on interest, demographics, and behavior. Interest targeting looks at finding people who might be interested in a product based on what their interests are and what their activity on Facebook looks like. For example, if someone is interested in music, and you are looking to sell something music-related, Facebook will help you reach this someone.
Demographic targeting works by targeting people based on characteristics such as their age, profession, sex, income, and so on. For example, if you are selling something that men in the age group of 15 to 30 may be interested in, then this feature will help you reach them.
Behavioral targeting helps you target people based on their behavior, both online and offline. Things such as user history, purchase history, and such other things are taken into account.
5. Scaling content and using Call to Action Buttons
Facebook ads can be used to reach a large number of people. If you are happy with the content that you want to put out, these ads can help you achieve a broad audience and thus amplify the reach of your product. This will help you attract more engagement and conversions. Facebook ads help you reach a lot more people than would have been possible organically. As your ads reach more people, having a call to action button in place can ensure that they take action sooner rather than later. Some call to action button options are Contact Us, Apply Now, and so on. These buttons take the users to a digital destination of your choice where you can provide them with more information about your product.
The above stated are the top 5 most useful features of Facebook Ads which you can implement these ideas to create an effective Facebook Ad.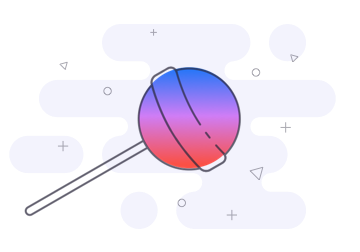 Author Bio:
Elliot Shore is a professional blogger and currently working as a Digital Marketer at Saffronedge, well known digital marketing company. He loves to share thoughts on Digital marketing etc.
What is the Facebook Ads Manager? Five Useful Facebook Ads Features
Article Rating
Facebook Ads Manager – Social media has changed the face of the internet. *5 Useful Facebook Ads Features *Facebook Ads Manager App