What will the first ray of 2020 bring for online businesses?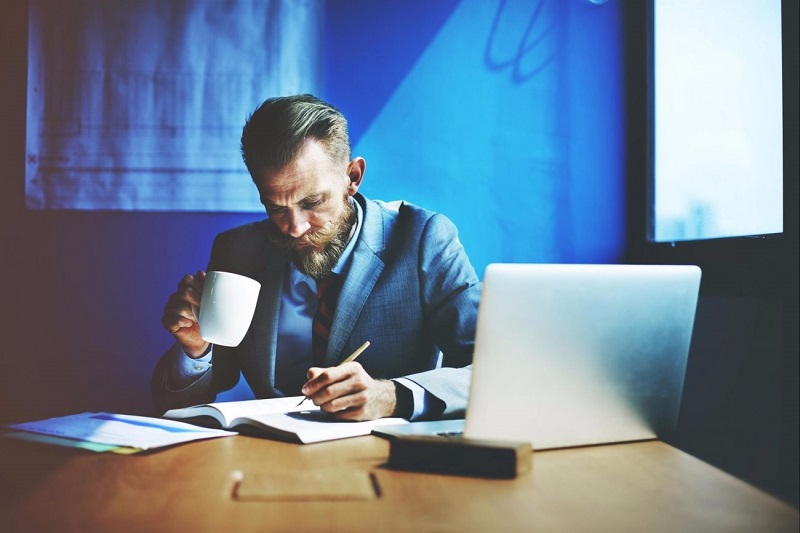 As we move towards 2020, this is the right time to make predictions. Companies are trying to mass market. Industries are embracing changes. And, the whole digital arena is ready for a new wave of transformation.
Why? Because 2020 is changing the face of the internet as we know it. AR/VR, autonomous machines, conversational AI, cloud computing, smarter BI, XaaS, and digital privacy are just some of the transformations that are changing the digital landscape, but the thing that tops them all is the infant tech that we will witness in the mid of next year called '5G'.
Let's discuss what the future of technology is as we know it in 2020.
What to Expect from 2020?
2020 is the year of fresh new technologies. Some of the best one among them are:
1. 5G – The New Transformation
Almost all of the big names in the telecommunication industry, including Qualcomm, AT&T, Verizon, Nokia, Ericsson, and Huawei, are making sure that 5G gets deployed around the world by the end of 2020. What this means for the public is faster internet, improved speeds, better business, and powerful signals of mobile everywhere. But the bigger picture is A MORE CONNECTED WORLD.
Android handset makers have already started releasing smartphones that are compatible with 5G so that when 5G hits the market, smartphone owners can easily embrace it.
The 5G network will tremendously accelerate advancements in multiple projects that are linked to connectivity. These include smart city projects, smart vehicles, smart manufacturing, and even IoT-intensive projects that require constant connectivity through the internet.
It should be noted that 5G alone won't be limited to phones, smart machines, tablets, laptops, and everything else that is connected to our life in any way will be able to use 5G service.
5G is one evolution that will revamp technology in the year 2020.
2. Analytics Rule
While analytics platforms still have a competitive advantage, next year, the analytics companies will go even bigger. It is all about data. Everything that we can track, we can measure. Everything that we can measure we can improve. With data being the new oil, it can be measured through analytics platforms. That's why companies will invest heavily in analytics software around the world.
Data is valuable for almost everything. Customer data is collected, processed, and turned into insights. That's how it helps predict results, make important decisions, and steer company direction.
The best way companies can move one step up is by using data the right way. Since data helps companies find opportunities and solutions to problems that exist, tech giants like Microsoft, Apple, IBM, and many others have started acquiring data and analytics platforms. Microsoft has now its own Power BI Platform. Salesforce is acquiring Tableau, and IBM is coming up with its own BI network.
In 2020, analytics will again become the dominant force since digital transformation depends on it.
3. Blockchain Is Important Again
Blockchain has moved one step ahead of cryptocurrencies. People now realize the potential of blockchain technology and how it can be used for different purposes.
Companies like Amazon have started using Blockchain technology for its Blockchain-as-a-service model. Other tech giants like IBM, Alibaba, Microsoft, and even Samsung are also jumping the ships and using blockchain technology to make something fruitful.
Even financial companies like Berkley, Citibank, and many others have started researching blockchain technology to come up with ways they can make use of it for their respective purposes. Since blockchain is secure, impenetrable, opensource, companies are trying to use it for food safety, intellectual property, and asset management.
So it is safe to say that blockchain is here to stay, and we can witness the rise of Blockchain in 2020.
4. Conversational Bots
Conversational AI Bots are a reality, thanks to greater advancements in machine learning. We know Siri and how it is learning and getting smarter almost every day. While it still sucks and one can't use it for voice-to-text messages, but it is getting better at providing many answers.
Similar is the case with Google Assistant and Samsung's Bixby. But these conversational bots are becoming useful in 2020.
One shouldn't forget IBM Watson and Microsoft Conversational AI that are creating bots that understand feelings and experiences. Then, there is Google that's working on accurately processing natural language in real-time.
It is still too early to predict if we will be able to see the growth of conversational bots in 2020, but we can still expect it!
5. Smart Systems & IOTs
While we now have connected vehicles, autonomous drones, and smart cities on the menu, we are still far behind in calling any of these a success. Autonomous drones are just not a reality, we can still call them RC controlled or face recognition drones.
Although Amazon is working on its initiative of connected and autonomous drones, they still work through commands. Then, our connected cars are not so connected. Most of them are not even autonomous yet and need a driver at all times to work.
Tesla is trying to work on better chips in collaboration with Nvidia so that the GPUs can handle multiple operations at once. This means, in the near future, we can expect to see more wonders of Elon Musk on platforms like Autocoincars.
Our smart city projects are still in their infancy. Except for a few successes, like the smart city in Dubai, we haven't yet seen any breakthroughs in any technologies.
So, would it be wise to call 2020 the year for smart systems and IoTs? We will have to wait and watch.
6. XaaS
Lastly, XaaS: Everything-as-a-Service is gaining momentum. For those who don't know, XaaS is the new term for every service, every technology that can be delivered as a service. Take Google. It now offers hosting, CDN, email service, even it's assistant as a service to users.
It offers all these services under a single package called the Google Suite or G Suite. Similarly, Amazon Web Services (AWS) also offers a similar package through AWS services.
Then other companies are going this way. These include hardware-driven Hewlett Packard Enterprise. It announced that it would offer everything in its portfolio as a service by 2022.
Although the on-premises solutions as a service are already available in the market, the demand for them is rising. And, in 2020, we will see more of these solutions go mainstream.
Bottom-line
These are some of the top trends that are changing the online business landscape in 2020. As an online business, you need to embrace these changes and use them to your benefit, only then you will be able to succeed in your industry.
Author Bio:
Evie harrison is a blogger by choice. She loves to discover the world around her. She likes to share her discoveries, experiences and express herself through her blogs.
What will the first ray of 2020 bring for online businesses?
Article Rating
Online Businesses 2020 – As we move towards 2020, this is the right time to make predictions. Companies are trying to mass market. *First Ray of 2020 Bring for Online businesses *2020 for Online Businesses