Why Web Hosting Industry Growth is surpassing Even the Boldest Predictions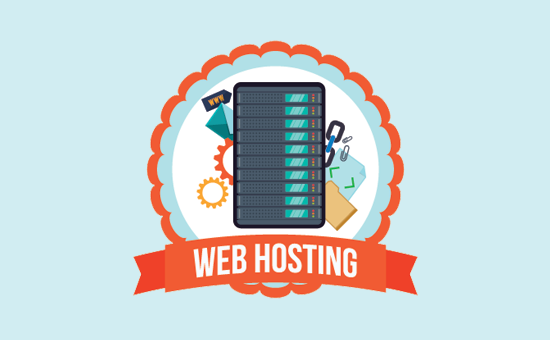 The web hosting industry was born in 1995, when Angelfire & Geocities began offering free hosting services to their members. The market has grown rapidly over the past 20 years. According to a 2016 study from Global Strategy Analytics, Inc., the industry is expected to grow to $144 billion by 2020. A more recent study shows the market should grow even faster over the next few years.
Dreamhost predicts that the market will grow 16% a year between 2017 and 2022. "The Web Hosting Services Market is growing rapidly over 16% of CAGR and is expected to reach approximately at USD 154 billion by the end of forecast period." Many factors have played a role in the industry's explosive growth rate.
The Internet of Things Makes its Mark on the Web hosting Industry
The Internet of Things (IoT) has touched the world in many unanticipated ways. For decades, the technology it promised sounded like something out of a Ray Bradbury novel. A few years ago, this technology actually gripped the world. Dreamhost states that the IoT is driving demand for webhosting.
"Market Research Future Analysis shows that new adoptions of Internet of things (IoT) and cloud would result in sudden hike in web hosting services market. It has been observed the drivers of web hosting services market are the e-commerce boom, growing focus on green hosting, preference for hyper-converged infrastructure and adoption of web servers by SMEs (small and medium enterprises)."
More Responsive to Customer Demands
Hosting solutions used to follow the late Henry Ford's marketing philosophy. They focused on offering a uniform service model to all customers. This has changed in recent years. They are realizing that customer needs vary according to:
Geography
Industry
Marketing share
Marketing strategy
Brands realized that they need to provide more customization solutions to their customers. By being more responsive to customer needs, they are driving demand in impressive ways.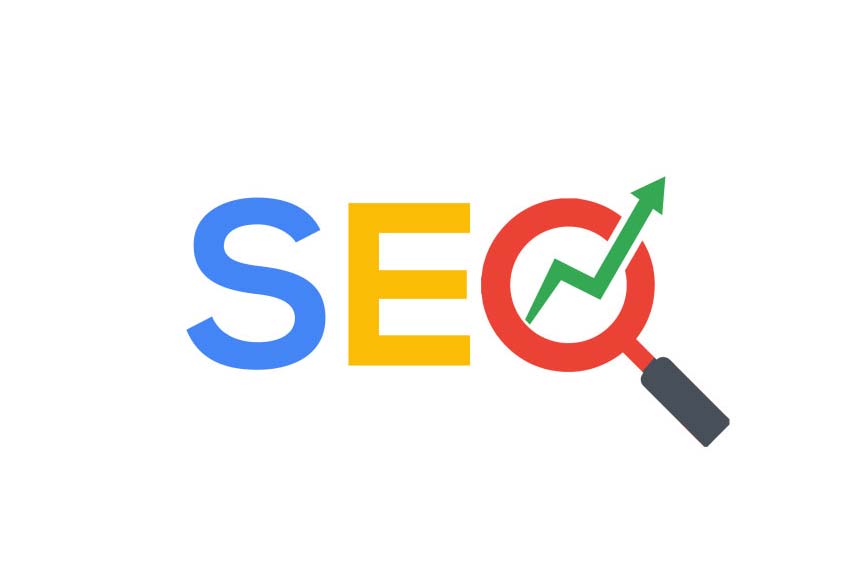 Demand for Stronger Search Engine Optimization
Google currently drives close to 70% of all online traffic. Brands need to ensure their websites are properly optimized to capture a share of it. A new article from the 1&1 Hosting blog shows that web hosting will play a more important role in the future, since it affects search engine rankings. "You used to have to be well-read to be considered intelligent. Today, as long as you have a Smartphone and an internet connection, you can search for the answer to almost anything. That's where search engine optimization comes into play.
As noted by Gartner, "the mundane nature of search has risen to be the foundation of information discovery and research today. In fact, Gartner predicts that a new SEO-like service industry will be generating more than $250 million in annual revenue." How does the demand for more sophisticated search engine solutions affect the demand for web hosting? The two are closely intertwined, because Google carefully crawls every website and looks for signs of instability. Websites with poor up time tend to rank much lower. This won't change anytime in the near future. In fact, the needs for improved web hosting for grow for a couple of reasons:
Websites are becoming bulkier, which creates a great strain on hosting resources. Websites need better hosting solutions to store larger amounts of data.
As Google tweaks its algorithms to favor sites that provide a better user experience, it will assign more weight to hosting as a ranking factor.
Brands that rely on Google for their marketing will need to invest in better quality hosting solutions in the near future.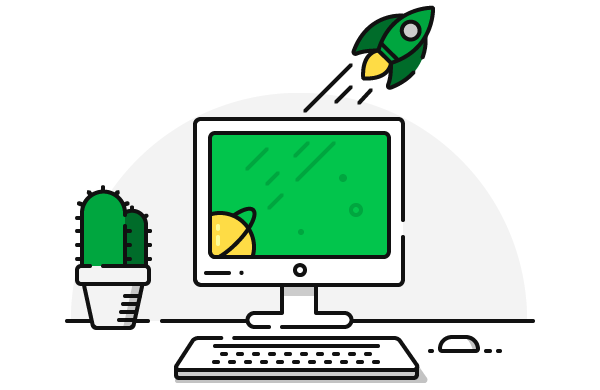 Better Return for Customers through More Efficient Resource Loading
While customers are willing to pay more for better hosting solutions, they don't like paying unnecessary storage costs. R1Soft states that hosting providers are responding by revamping their infrastructure to be handle workloads more efficiently.
Research says specialized IaaS & SaaS environments are luring workloads away from traditional hosting resources. For every workload form, there is a supreme infrastructure environment, or "best execution venue," based on multiple factors from performance and flexibility to security and pricing."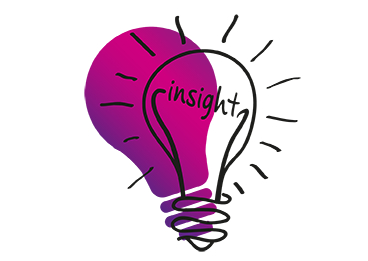 Better Solutions are Driving Demand
The web hosting industry is growing as companies deliver better solutions to their clients. SMEs are more likely to invest in quality hosting solutions that were previously outside their price range, since the new services offer a better return on their investment.
7 Innovative Web Design Trends for 2019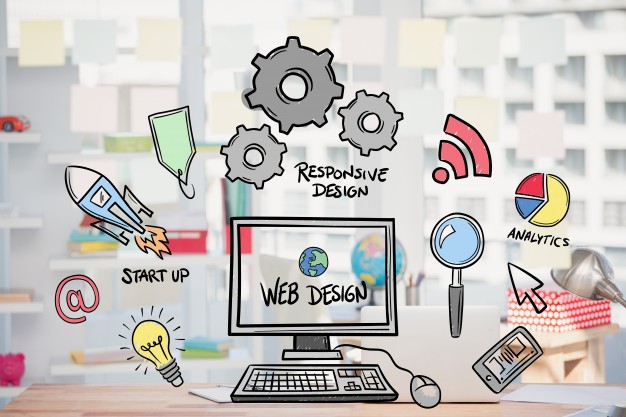 Do you want a modern designed website with a high-end layout and functionalities for your online business? To own an estore or website that not only looks stunning but offers better user experience (UX), embedding the innovative design elements can do wonders.
Digital trends keep on updating now and then, and to beat your competitors by attracting more visitors towards your website, it's essential to design and code site layouts as per the creative web design trends for 2019.
1. Rotating Animations
The design of a site or the way it looks play a great role in grabbing the attention of the online audience. To make sure they keep coming back, focus on designing a layout that is trendy and attractive. Like every year, animations will lay on the top of the web design trends list but this time with a little twist.
Rotating animations having any graphics or content moving round and round will give your site visitors a unique experience they were looking for.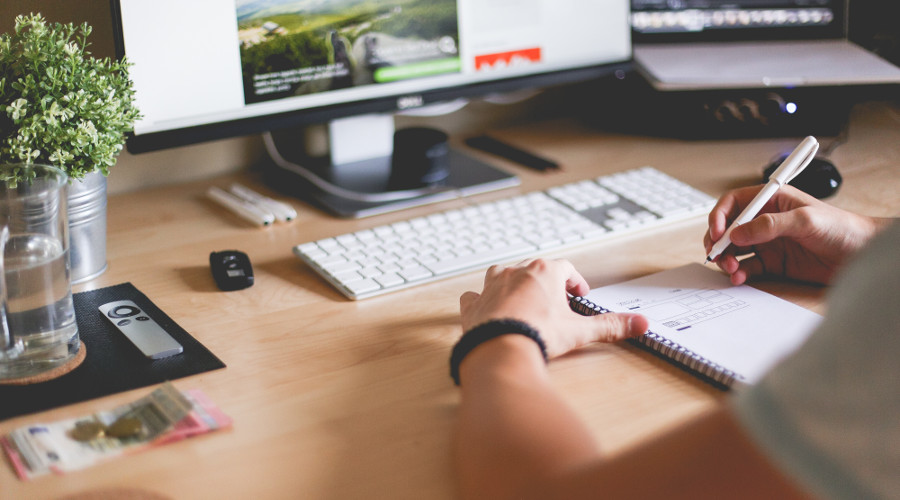 2. Add More Depth to Designs
An easy way to give an impressive and sophisticated look to a website without having to apply too many efforts is to add some drop shadows and bright colors. This will provide more depth to a simple design.
To design a visually appealing layout, try creating flat designs which appear to be 3-dimensional but are actually not. Even gradients and two-tone color schemes are in a trend this year.
3. Non-Traditional Scrolling
Nowadays, you might have noticed websites having different scrolling options indulge more user interaction and ensure better user experience. Along with a vertical scroll, horizontal scrolling is also grabbing the user attention. Adding non-traditional scrolls on your website is going to be in trend this year.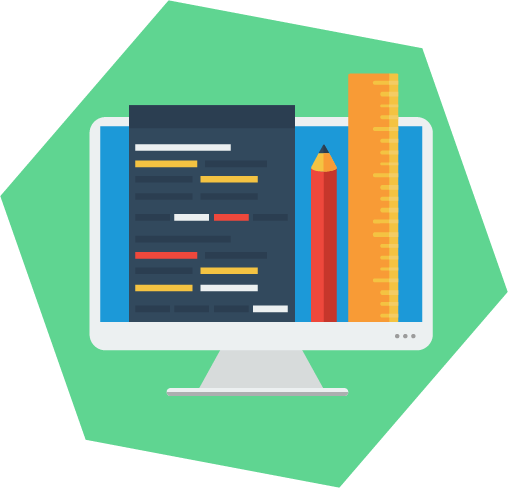 4. Gradient Designs
Gradient designs are something people often notice, no matter, how simple or unique they are. By adding gradients instead of regular designs, the overall appearance and impact of a website design changes to a great level. Whether you are designing a logo, graphics, layout or any other element, don't forget to include gradients as they are becoming a popular choice among creatives.
5. Scroll Triggered Animations
One of the exciting web design trends down the way is scroll animations. If you are more concerned about visitor engagement but also wants a better visual design, opt for scroll triggered animations that are surely going to impress your audience. This type of scrolling option encourages the visitors to click through the pages and browse the entire layout.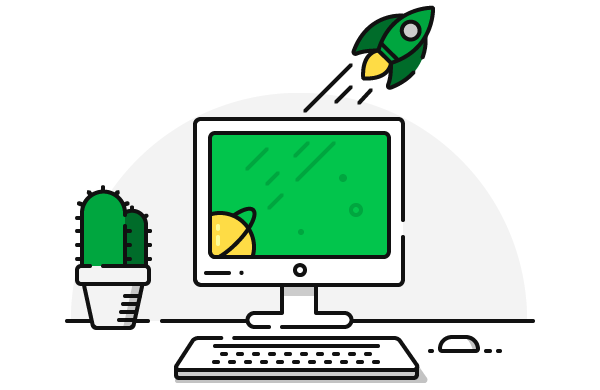 6. Abstract Shapes
Majority of the online visitors love designs and elements having shapes. From simple shapes, the trend this year has slightly moved to abstract or versatile shapes that look a lot more impressive and amazing. For designing a modern and classy website, integrate abstract shapes with gradient designs.
7. Large & Bold Titles
Web design trends in 2019 are changing from every preview, right from the graphics to content. This year, large and bold titles with short font messages are going to grab the user attention. To deliver your online message to clients in a fast and effective manner, use variable font sizes on the homepage and add videos to engage users. Larger the heading tags are, pair them with smaller sub-texts.
So, here are the most innovative web design trends that are surely going to help you design a modern website with a unique visual design and an appealing layout. If you are planning to engage more visitors or want to increase the time users spend on a website, follow the latest design trends of 2019 to get a website that's amazing and profitable.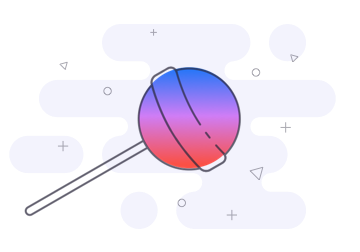 Author Bio:
Steven Edwards is a Content Writer at WebLift having 5 years of experience in researching and writing technical content on web development, web designing, SEO strategies and digital marketing topics. I love to pen down my thoughts and research on recent technological trends in IT industry.
7 Innovative Web Design Trends for 2019
Article Rating
Latest Web Design Trends 2019 – Do you want a modern designed website with a high-end layout & functionalities for your online business? *Top Website Designs For 2019
Best Android Spy Apps of all Time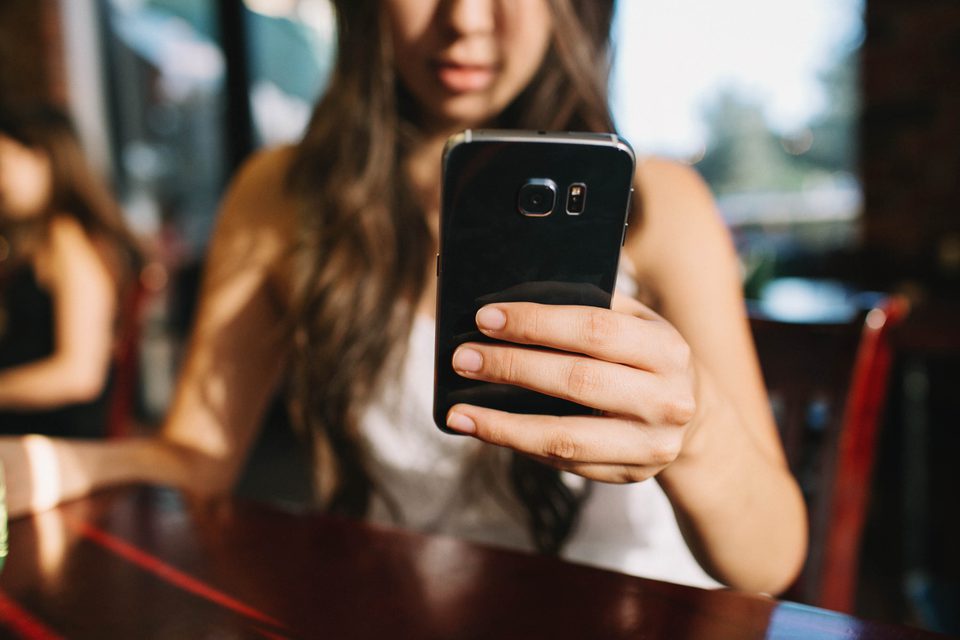 Are you inquest of best android spy apps to secretly and remotely monitor smartphones? There are numerous cell phone monitoring and tracking applications rightly available in the online spy market. However, not every spy app can provide desired features.
We have reviewed most popular android spy apps and found out the best out of the bulk. Read on to know which cell phone spy app for android has got a place on our list of best android spy apps of all time.
TheOneSpy Android Spy App
TheOneSpy is a multi-platform spy application that allows tracking mobile phones and computers running different operating systems. If we particularly talk about android monitoring solution of the spy app, it is one of the finest spy software rightly accessible. The android spy app offers the most high-tech features enabling the end-user to monitor cell phone and real-life activities of the target.
It offers screen recording and screenshots to capture all cell phone activities remotely. Moreover, it offers tracking of SMS, MMS, instant messages, social media chats, phone calls, GPS location, emails, photos, videos, internet history, keylogs and much more. The app enables the end-user to remotely operate camera and microphone of the targeted cell phone by sending a command via online portal of spyware.
It is one of those cell phone spy app that allow users to spy on most popular social media apps like Facebook, Instagram, Snapchat, WhatsApp, Line, Skype, Tinder, Tumblr and more. The android spy app can be subscribed for a particular period of time paying a nominal amount. The one-month subscription of basic version of android spy app costs around $18.
Mspy Android Tracking App
If you know a bit about cell phone spy apps, you might have heard about mSpy cell phone monitoring app. It is one of the most popular android spy apps rightly available in the spy market. The application is particularly intended for parents and employers for remotely monitoring the mobile phone activities of their children and workers.
The cell phone tracking app offers a wide range of features enabling the end-user to monitor and manage the targeted android phone remotely. It offers monitoring of messages, phone calls, emails, contacts, GPS location, photos, videos and keystrokes. Moreover, it allows spying on social media and instant messaging apps including Facebook, WhatsApp, Skype, Snapchat, Tinder and Telegram among others.
The application can be subscribed for a specified period of time. The mSpy android monitoring software is a bit expensive as the basic version of the software costs around $25.49 a month. The premium version of the software is priced at $69.99 a month. You can check out the latest price detail of the software here.
Highster Mobile Android Spy App
Highster Mobile is another popular cell phone spy app that is being used by parents and employers around the world. It is multi-platform tracking software that allows monitoring Android, iPhone, BlackBerry, Windows and Symbian phones. The application offers a wide range of features enabling the end-user to monitor and manage cell phone devices without taking them into possession.
The core features of the software include tracking of SMS, MMS, emails, photos, videos, GPS location, and internet browsing history, contacts, social media apps, instant messaging apps and more. While the android spy app offers all basic spying features, it does not offer parental control for filtering and blocking websites and applications.
When compared with other android spy apps, Highster is the most affordable spy application. There is only one-time fee that is around $69.99. There are no monthly or quarterly subscriptions and division of features as per package plans. You can know more about the software here.
Spyera Android Spy Software
Spyera is another popular cell phone spy app which allows tracking mobile phones running Android and many other operating systems. The core features of the spy software include tracking of messages, call logs, emails, photos, videos, contacts, GPS location and more. It also offers call recording and call interception to remotely track and manage incoming calls from unwanted numbers.
The application also allows monitoring surrounding scenes and sounds to capture the real-life activities of the target. It means the end-user of the spy app can remotely operate camera and microphone of the targeted android device to see and record surrounding events.
Moreover, the spy app allows tracking Facebook, WhatsApp, Pinterest, Skype, Line, Viber, WeChat, and Hangout, Yahoo messenger, Snapchat, Kik, Telegram, Tinder and many other social and instant messengers.
If we talk about the price and subscription of the android tracking software, there are three subscription periods i.e., 3-month, 6-month and a year. The price of 3-month subscription of the software is around $189 which is quite higher than the prices of other spy applications.You can get the latest price detail of the software here.
How Vulnerable is Internet of Things? 5 Looming Hack Attacks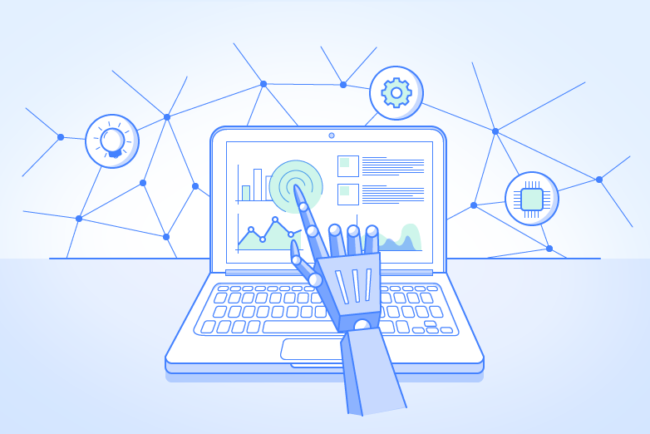 Just as experts had predicted, the IOT is going badly as far as safety is concerned. The potential threats posed by Internet of connected things devices have made vendors really uncomfortable. But it's you, the customer that should be most concerned.
Considering the drastic adoption and growth of internet-connected devices in our lives, are we facing the biggest catastrophe to hit the internet yet? Up until IOT, the most common consequence of security breaches has been loss of money.
You use a "123456" kind of password and you risk your bank account(s) being hacked. But IOT-device attacks involve as much as harming or even killing victims. Yet, who's acting about the looming danger? For now, not enough people.
Let's look at how your life could be changed by the press of a button by the wrong person:
Your Health
Leading a better and healthier lifestyle is a common interest among people around the world. Technology scientists aren't left out in this as they play significant roles in inventing technologies that'll ensure a longer lifespan.
Internet-connected medical devices like heart pacemakers, IV drip devices, diagnostic machinery, medicine dispensers and heart monitors amongst others, meant for better treatment now stand the risk of being disrupted by hackers. Remember this scene from Homeland?
The healthcare industry is still "the worst" in cyber security. And with the coming of IOT, this is unlikely to change, unless more effective measures are put in place. This is not to undermine the efforts of regulatory agencies like the FDA, FCC, the Department of Health and Human Services and nearly 10 other regulatory bodies safeguarding patients against cyber threats.
Their stipulated guidelines that manufacturers of medical devices are mandate to abide keep hazards in check. However, there's so much more to be done.
Your Car
Along with the engine, styling and overall performance of the car, the modern day automaker is often seen stressing on the new technology installed in their cars. As Ford begins testing of its Stratasys Infinite Build 3D machine designed to produce any car parts on a large scale with its advanced cutting and engraving equipment features, it won't be long before car enthusiasts begin to ride in their dream cars.
As exciting as these ground-breaking innovations may be, they come with big security concerns. Most modern-day cars allow long-range connections through wireless connections like Wi-Fi and cellular network. With the right tools, a hacker can open your car, kill the engine and even instruct it to go out of control, all remotely.
While we are a long way from "unhackable" cars, manufacturers seem to be taking the issue a little more seriously. A Toyota spokesman says: "Toyota has developed very strict and helpful firewall technology against such remote & wireless services."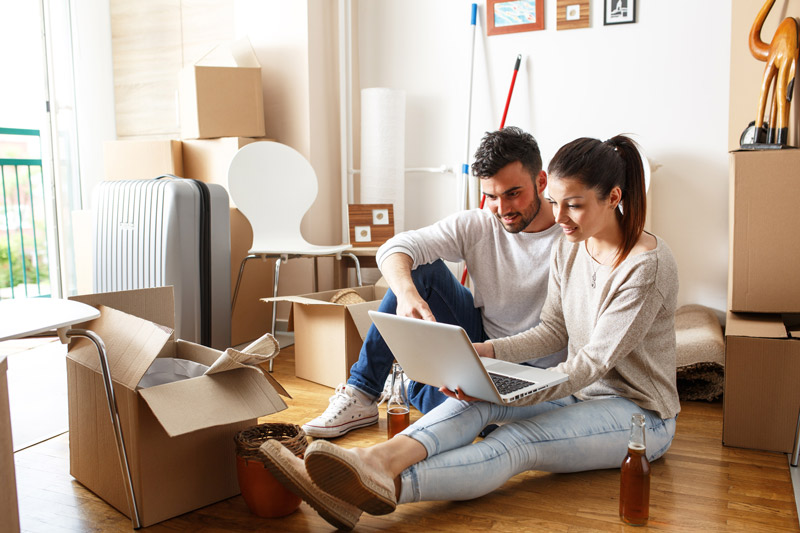 Your Home
Nothing beats the comfort of living in a home that meets your taste. Good news is, you don't have to break the bank to make that happen. With advanced cutting and engraving equipment, you can create customized designs and fixtures for a perfect decor at affordable rates.
Homes are becoming automated, with every function being remotely controlled. The bad eggs aren't oblivious of this. If you can control your home appliances, so can a hacker. As you open your front-door locks, deactivate the alarm system, open the garage door, and control the thermostat or the refrigerator remotely, a hacker can do these too.
In recent times, home automation has become a standard feature that developers install in homes. Terrorists could change their M.O. and exploit the vulnerabilities of the system. Having gained access, they could turn on power-hungry devices in a neighborhood, overloading shared power transformers and knocking the whole neighborhood off the power grid.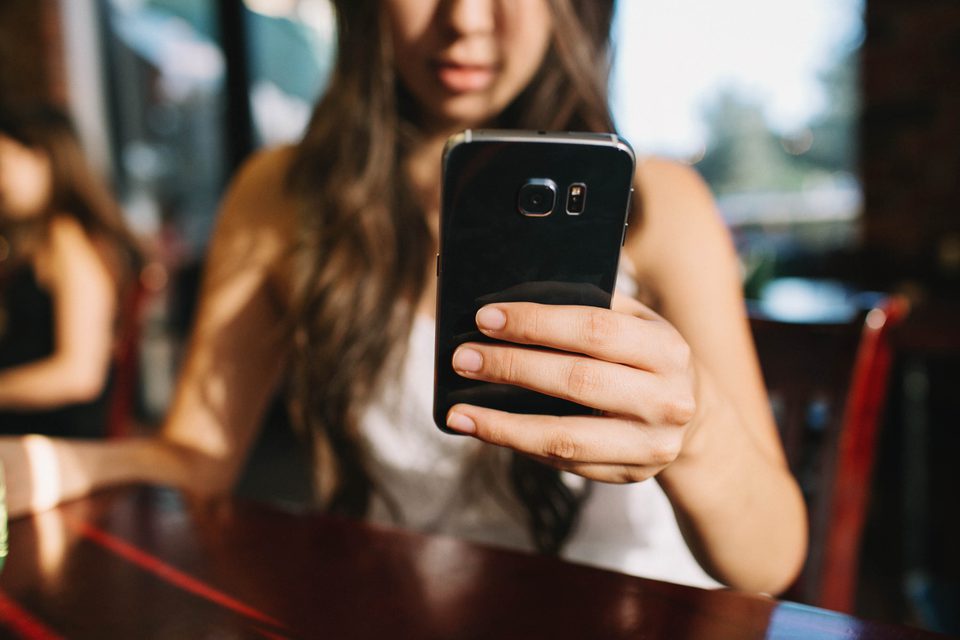 Your TV and Mobile Phone
Familiar with Ransomware and doxware? These malware programs cause more harm than good. Ransomware encrypts your data then asks for ransom to unlock it. With advancement in technology, offline backup could reduce the sting. But hackers were quick to adapt doxing which works just like ransomware. Instead of asking for money in order to decrypt your data, doxware locks your devices, and then threatens to release private information.
The IOT comes with a lot of benefits that are too good to be thrown away. So, where does that leave us? Treading with caution might be the solution. For me, I'll slow down on fully automating my home. Connecting just the stereo of my car to the internet and have everything else work manually isn't such a bad idea. After all, I don't care if hackers change my channels and GPS voice personality. My engine, however, I want to be the one in control.