Top 10 Coolest Tech Gadgets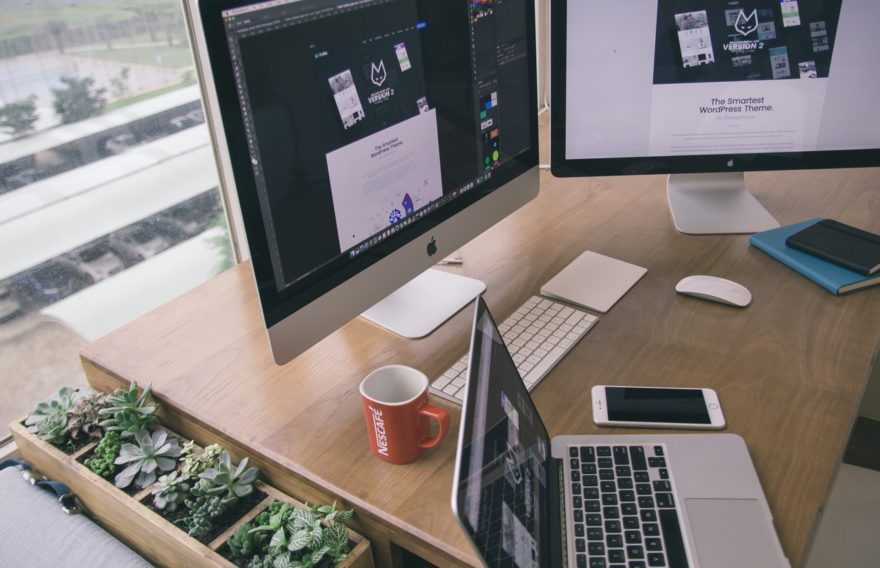 In this era of technology, the majority of our everyday lives are dependent on gadgets and appliances. They are present in every segment of our lives, making them easier. Some are luxury while some are a necessity. Be it the kitchen appliances that we use, or gadgets that dominate our existence, technology is leaving a mark everywhere. Every day more and more companies are investing in technology that makes them cooler, perkier, and dependable. Let us take a look at the 10 coolest tech gadgets that have successfully made their mark and you can also know the reviews, pros and cons of the gadgets, and why it's quite popular among their fan following.
1. Theragun Prime Massage Gun:
A complex-looking gadget is a very recent invention. Massages are something that every individual likes. It not only helps your body relax but also provides pain relief and inflammation. But not all have the time or the money to get massages regularly. This gadget offers percussive therapy to especially relieve your aching muscles after a good work out session. This device helps in reducing inflammation, providing relief to joints and helps sort out any muscle knots while at the gym. Its portable nature allows you to conveniently carry it anywhere making it a gadget of convenience. This gadget is said to be better than other counterparts as its vibrations can go deeper into the tissue providing pain relief.
2. Alexa and Siri Accessories – The Echo Glow:
Alexa itself was a cool invention of artificial intelligence integrated technology. Do you remember the time when Alexa was introduced? The world went crazy with this new technology and its popularity saw an unbelievable surge. With Alexa's voice implemented technology, people discovered a new-found convenience. What if I tell you that you can expand this convenience to other cool gadgets to make your life simpler, happier, and comfortable? The Echo Glow is one of the coolest gadgets and comes with voice modulation and identification technology that allows you to control it with your voice. Now you can have a good night's sleep with a faint glow and add a splash of color to your house, both possible with one small gadget.
3. Wireless Sleep Inducing Headphones:
Who imagines headphones can help you fall asleep. Yes, you can use your headphones now as well, to play some great music that might help you fall asleep, but what about convenience. Normal headphones, with wires or wireless, slips off once you are asleep and can get tangled in your hands or legs causing damage. Introducing 'Acoustic Sheep sleep phones' that comes with a convenient soft headband that allows a snug fit while you are sleeping. The best part about these is the material that it is made off that provides zero discomforts while sleeping and stays on an entire night, perched on your head. Its comfortable headband doesn't even make you feel, it is there. Available in 3 sizes and a multitude of colors, it is a blessing for people who can't fall asleep easily.
4. Waterproof Speakers:
These Speakers as the name suggests are waterproof and durable, unlike its counterparts which cannot be carried into the water. The best part about these speakers is they are compatible with our favorite voice assistants allowing playing it from anywhere. Now, you can have a pleasant bath experience with your favorite song blasting in the background, without you worrying about the water anymore.
5. VR Headset from Samsung:
This innovative headset is one of the best that you can get in the market. Combined with Virtual reality these headphones can are easily compatible with your phones and gives you a surreal virtual reality experience. These headsets can transform your mundane world into an exciting circus of games, videos, and much more. During this time of the pandemic, this seems like the perfect purchase for you to pass the long days without getting bored to death.
6. Smart Thermostats:
Did you ever think that your voice had the power to control the temperature of the house? Well, with technology superseding human expectation, even this is possible now. Introducing Smart Thermostats can be easily controlled with your voice or your gadgets like phones. Now, you don't have to get up from your lazy bed during the winter mornings to adjust the thermostat. All you have to do is shouting and your command shall be complied with instantly. Talk about convenience huh!
7. Tile Key and Phone Finder:
How many times has it happened that you don't remember where your keys are? Or how many hours have you spent trying to search for your key or phone and finally found it in the fridge or under the cushion well, absent-mindedness can drive you crazy? That is where the tile key comes to your rescue. The tile key comes with a GPS tracker that can be fitted into your valuables and you will never lose them again. They are lightweight, effective, and can be put on any of your valuables easily.
8. Sony ZV-1 Vlogging Compact Camera:
Exceptionally convenient for Vloggers who spend a great deal of time trying to get a video right on their smartphones, this gadget is a blessing for them. Equipped with a 20-megapixel sensor, real-time tracking, accurate and quick autofocus, and an m-bundle screen to mute out the noise, this gadget is a perfect addition to a Vlogger's must-have list.
9. Cowboy 3 Electric Bike:
Traffic congestion has made many of us rethink the ways we commute. With the roads getting smaller and the cars getting bigger, an e-bike is like the perfect thing to own right now. Introducing the Cowboy 3 Electric Bike. This Bike is equipped with the coolest technology ever, giving convenience to a new meaning. Weighing at 16.9 Kgs, it boats of single-gear transmission, puncture-resistant tires, and auto-unlock feature, theft and crash detection, and air-quality monitor for a smog-free journey. It's like an all health monitor on the go. With such bikes, you no longer have to worry about those long hours on the road and you get good health at the same time. This is one of the major innovations of healthy technology.
10. Tag Heuer Connected Golf Edition Smartwatch:
When technology has taken over our lives in all aspects, how can wearable technology are left behind? This Tag Heuer Smartwatch is one of the finest swish innovations you can ever come across. Loaded with smart technology, this is a dream watch for Gold lovers. This watch can show a 2d and 3 D view of the gold course, providing you with an estimate of the patch length, possible hazards around, and accurate shot distances. This smartwatch not only is loaded with technology but is made equally stylish, with an OLED screen protected by a scratch-proof sapphire crystal screen. A perfect watch for a perfect socially distanced game.
Conclusion
Technology will never cease to evolve. With every passing moment, some technology is being implemented to make our lives and work easier. These are just a few of them. Internet today is filled with smart things like gadgets and appliances to come at par with human smartness. At such, we can only observe how far technology can go and marvel at its strength to make our lives bind to them irrevocably.
Author Bio
Samy is a content writer and a passionate reader. She has always been interested in the technology-based discussions, therefore, gets in detail of different products review and features.