Top 6 Amazing Gadgets Going To Be Revealed At the End of 2019
From a kid to a teenager and even to the adults and old aged people all of them have been in the list of users that have got different gadgets in their routine use. Some for the ease and others for bringing effectiveness to their work. Well, with everything we have in this world we are just a couple of steps away from being cyborgs. The only thing that we have not done yet is being able to upload our consciousness to the cloud and once it could be done we would probably be getting rid of the pesky bodily functions. One of the parts there again is being played by the gadgets that we have and from the phones to watches and everything in between that makes our bodies, houses and even our minds to be played have created our conversion from humans to cyborgs.
Some of them are expensive yet some of them are under normal buying power but each one of them brings benefits in their own capacity. Here is a list of 6 amazing gadgets that will be revealed by the end of 2019. Each one of them carries specific benefits that are discussed with it.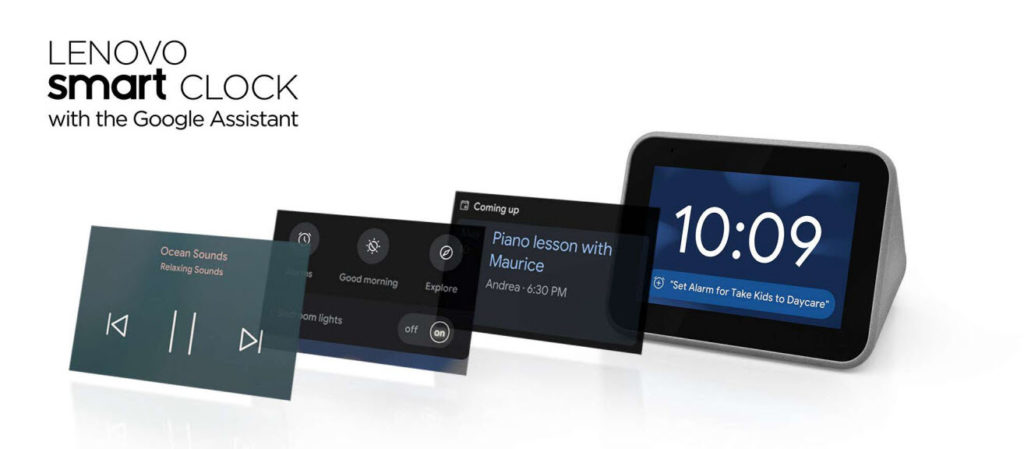 Lenovo Smart Clock with Google Assistant:
We have been in the world of the interactive screen for a long time now. We have seen screens that work on different things and works just like a perfect device. Lenovo is on the verge of launching something similar. They have brought a device to the world that will cover everything that a person might need in routine operations. It can charge the phone, tells time, gently wakes you u and a number of other things could be done through this device. The best part is that it is connected with a Google Assistant make it much smarter than the devices that are already in the world.
Withings Move Activity and Sleep Watch:
Well, watches have always been in the list of gadgets that most of the men use and tech companies have targeted this area with a better approach. They have integrated the technology in this idea of watches and a perfect example of the same is Withings Move activity and sleep watch. This is not just a normal watch but a gadget that can monitor your activity and sleep. It is connected to a GPS that makes it easy for monitoring the activities and could be a major contribution to making your health to be improved through the same. The best part is that it can be used for up to 18 months without having a battery recharge.
Mophie Juice Pack Access:
Well, a lot of people have already complained about the battery timings of iPhones. But then Mophie Juice Pack Access was launched. It is a perfect case for iPhones. It gives the perfect look to the iPhones by giving the protection and can be able to protect your phone from breaking once it falls. However, the most important part of this pack is that it can make the phone to be charged whenever you want and the battery of this pack is around 31 hours which means now if you charge this pack once you can use your phone for about one and a half day without any hassles. This is probably something that all iPhone users will like.
Waverly Ambassador Translator:
If not all most of us would have gone through the curse of monolingualism. This is where we would have struggled to communicate and speak something or understand something but that is what technology has removed from the list of challenges. This Waverly Ambassador Translator can make you able to translate on the spot what something is speaking. This way you can communicate with easy and it might look small but for sure this is something big as a technological gadget in the world and you can hire some professional logo design company for your brand's logo.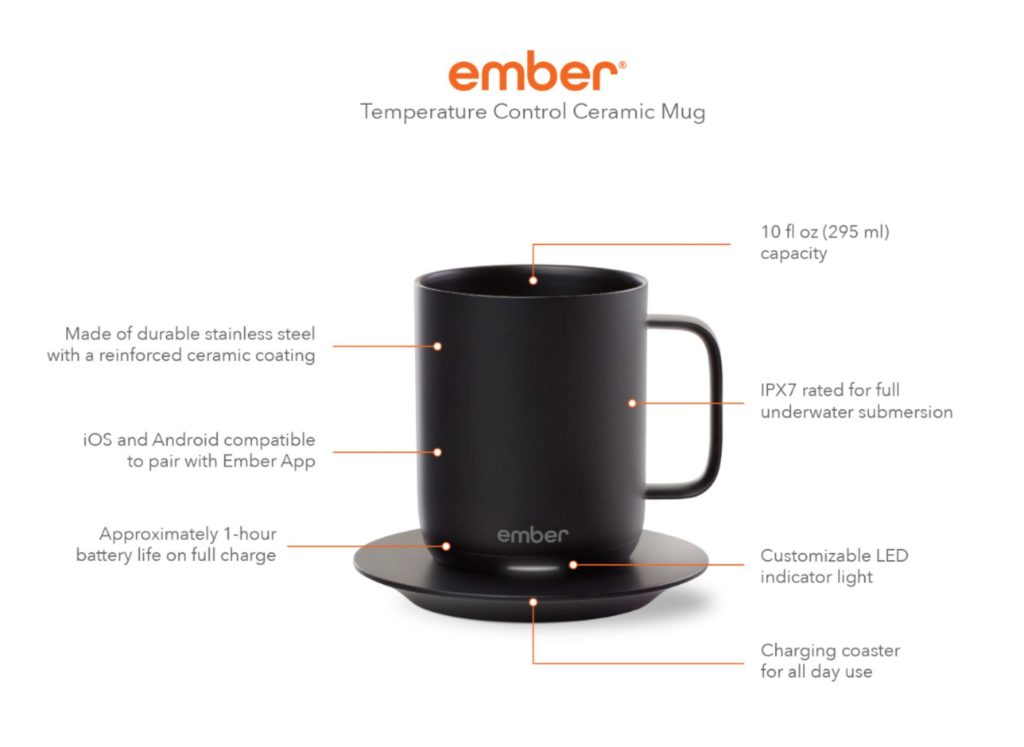 Ember Temperature Control Mug:
Do you hate when your coffee and Tea get colder or your beverages go hotter? Well, this could be frustrating when the coffee or tea in the morning is not as you like it but how about having a mug that keeps the temperature just as you like. This Ember Temperature Control Mug can be the best idea to enjoy your drinks and make a perfect start for your day. This might look a very little innovation to be brought in the world but its impact on human life could be incomparable.
Bose Frames Audio Sunglasses:
A classic sunglass is what people get for the look and an audio headset for keeping music in their life. But having these two separately was the idea that Bose Frames targeted. They have recently launched a sunglass that has wireless earbuds which means it will play music while you walk down the road or when you are doing anything. It could be connected with your phone via Bluetooth and you can enjoy a classy look and a worthy sound experience through just one gadget. Well, what one thing here should be stated is that nobody might hear you listening to the songs but only you will be able to enjoy what is playing.
These 6 gadgets might not be the ones that are about robots or maybe about things that are big but these small developments for sure are a great contribution to make the life of humans to have something better in terms of their daily routine. So which ones are you planning to buy after reading this article?
Author Bio:
Zeeshan Hussain Bhatti is a blogger by passion and Digital strategist & Tech Geek by profession and currently working with Creative Solution Tech global illustration design agency. With having a tech background and experience in IT development services, Zeeshan is eager towards exploring the modern-day tech landscape. With having an interest in technology, Bhatti writes about leading-edge technologies, Artificial Intelligence, Logo Designing and much more.