Samsung Unveils New Galaxy Note 8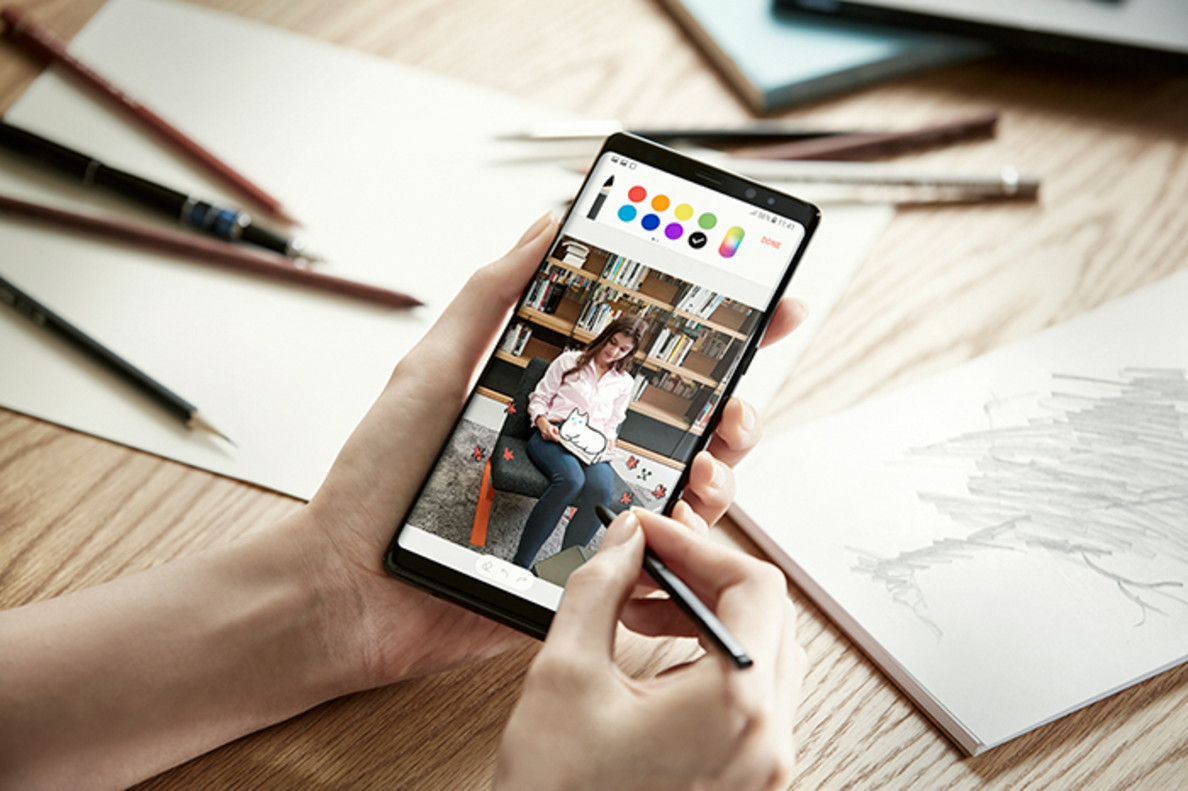 Screen, S Pen and camera, great pros of the new 'phablet' of Samsung.
Samsung unveiled its new 'phablet' star on Wednesday: Galaxy Note 8 with its elongated screen of 6.3 inches. The camera dual 12 megapixels and S Pen improved company looking restore consumer confidence after the problems Note 7.
The new terminal has unveiled at an event 'Unpacked', giving prominence to a terminal that will go on sale in Spain on September 14 at a price of 1,010.33 euros.
Characteristics
The new Note 8 on its screen, which Samsung calls 'Infinite Screen'. It's a 6.3-inch HD + Super Amoled Quad, integrated into the body of the device so it significantly reduces frame. "Samsung Galaxy Note 8 is the perfect smartphone for multitasking as it offers more space to watch videos, read or draw" says the company.
It also improves the included touch stylus, denominated S Pen. "The advanced S Pen of the new Samsung Galaxy Note 8 unveils new ways to write, draw interact with the phone and communicate. It has a thinner tip, improved sensitivity to pressure 3 and new features that will help users express themselves have not achieved with any other stylus or smartphone" says the company
The third strong point of the terminal is the camera. Samsung Galaxy Note 8 is the first smartphone to have a dual 12 MP camera with optical image stabilizer (OIS) on the wide-angle lens and the telephoto lens. "When exploring a new city or running in the garden. Users will be able to capture clearer images thanks to the optical image stabilizer" the company points out.
The phone incorporates other features such as water and dust resistance, fast wireless charging, Knox security, 6 GB RAM and Octa core processor (2.3GHz Quad + 1.7GHz Quad). Integra Android 7.1.1 and the battery is 3,300 mAh.