Google Personalizes its Apps and Joins the Power of the Force of Star Wars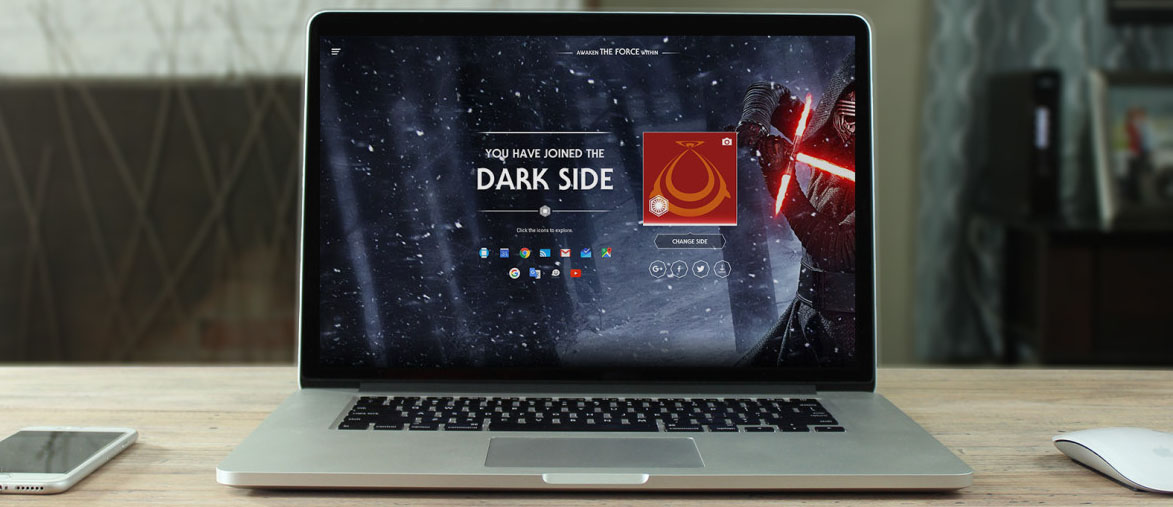 Google often involved in big movie premieres. We saw it with The Hobbit and other movies. Well, of course, it's the turn of Star Wars and although the action is very good, most fans of the Star Wars saga must be rubbing their hands and is that Google has carried out an action with which you can customize the applications of the brand with the characters and symbols of the new delivery is about to release The Force Awakens.
Google Apps
At google.com/starwars you choose which side of the force you are on. If you've always felt the light Jedi must choose. If you've always been drawn to the dark side your Google apps will be transformed.
They all participate: Google Maps, Gmail, YouTube, Chrome. All the technology giant's apps have been involved in this fun action to personalize the services of Google and to enter in the universe of Star Wars.