How to Recover Accidentally Deleted Photos in Windows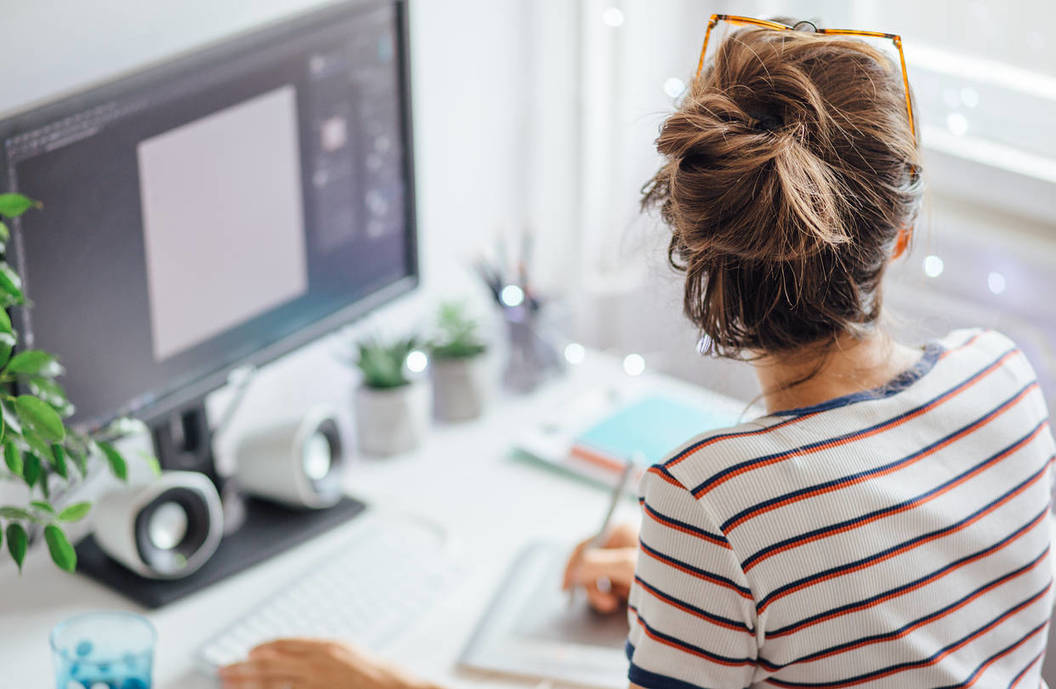 Deleted your precious pictures accidentally, learn how to recover deleted photos. Pictures are one thing that we all want to preserve. Be them related to your work or memories of good times. We all want them safe and never want to lose them. Sadly, knowingly or unknowingly, we tend to delete these pictures. Hence, it becomes necessary to know some methods or hacks using which you can easily restore deleted photos.
The best solution is to install the best Photos Recovery tool that can easily recover accidentally deleted pictures in Windows, or you can also try out the other manual hacks. In this article, we will cover both the manual ways and how to use the best Photos Recovery tool to retrieve deleted images on your Windows PC. Let us see how we can retrieve deleted pictures using both the manual ways and using a Photos Recovery tool.
1. Photos Recovery By Systweak Software:
Systweak Software is a global IT company for the past 2 decades and is known for its top-class products. One of its recent releases is Photos Recovery which is an amazing tool to restore deleted pictures from Windows. It effectively recovers pictures from External storage as well as galleries, formatted disk drives, memory cards, USB flash drives, and also pictures deleted from NTFS, FAT, and FAT 32, etc.
Types Of Scan:
Photos Recovery tool comes with two different types of scan that helps restore accidentally deleted pictures from Windows depending upon how they were deleted:
Quick Scan:
Quick Scan is a short span scan that restores pictures that get deleted when a user presses Shift+Delete keys to delete the picture. Doing so deletes the picture permanently and is not moved to the Recycle Bin.
Deep Scan:
A more complex and detailed scan. Deep Scan is a time-taking process as it recovers deleted pictures from formatted disk drives. Its main function is to scan the deepest corners of the drive in a sector-wise fashion and recover the deleted pictures.
It is meant to retrieve images that get lost due to a drive/USB/Memory Card being formatted.
Benefits Of Using Photos Recovery:
Photos Recovery tool comes with an advanced scan engine using which one can reinstate the deleted photos from Windows PC. Let's have a look at its varied range of benefits which makes it the first choice for any user:
Restores pictures of almost all the formats and from both internal and external storage.
Comes with two scan modes, a Deep scan which is a detailed and time-consuming process, and a Quick Scan. While Quick Scan recovers images deleted permanently by pressing the Shift+Delete keys, Deep Scan works on restoring deleted pictures from disk drives and performs a sector-wise scan.
It has an easy-to-use interface that everyone can adapt to easily.
Compatible with Windows 10/8.1/8/7 (both 32 bit and 64 bit)
How To Recover Permanently Deleted Photos Using Photos Recovery:
Using Photos Recovery is the easiest way to restore deleted images, lets see how to use this nifty little tool and get our work done:
Download Photos Recovery from Systweak's official website.
Once downloaded, install the product and launch it.
From the main page, first, select the location which you want to scan in order to restore deleted pictures. The location can be a Hard Drive or Removable Drive.
Choose what type of scan you want. The two available options are Deep Scan and Quick Scan.
Click Start Scan for the program to scan the selected drive.
After the scan is complete, Photos Recovery lists all the pictures that are recoverable and can be restored using the program. Select the pictures and click on Recover to restore accidentally deleted images.
Note: If you are using the trial version of Photos Recovery, you can only perform a scan. However, in order to restore the deleted pictures, you will need to purchase the product. The Trial version comes with limited functionality.
2. Check The Recycle Bin:
Recycle Bin is the storage house for all the deleted images. So the first thing you should do while trying to restore deleted images is to check the Recycle Bin. If you find the images there, simply select the images and click on Restore.
3. Recover Deleted Pictures From Backup Files:
Windows Operating System comes with an inbuilt backup and recovery tool that can help you while learning how to recover deleted pictures from WIndows. To use this:
Attach an external device to the Windows PC to allow a backup to be taken.
Open the Control Panel and then navigate t System and Maintenance.
Here, click on Backup and Restore.
Under the heading Restore at the bottom, click on "Restore my files" or "Restore all users' files" to recover deleted pictures.
Browse to a location where you want to restore the images.
Lastly, click on Restore to start the restoration process.
4. Save the Images To Cloud Storage:
Another simple way to protect your pictures is to upload them to Cloud Storage and keep them safe there. Images that are deleted mistakenly can be a huge loss for anyone and now knowing how to restore them is another setback. Pictures are important be they personal or work-related and everyone wants to keep them safe. However, human errors are unavoidable and hence one should know how to recover accidentally deleted images.
While there are manual ways to restore deleted pictures, we recommend using the best photo recovery software to do the needful. Photos Recovery by Systweak Software is our first choice since it is easy to use and restores deleted pictures from both external and internal storage. It also comes with two different types of scans which a user can choose according to their requirement.
Another major benefit of using Photos Recovery to reinstate deleted photos is that it recovers pictures of all major formats and is very easy to use. So, why wait, install Photos Recovery today and easily restore accidentally deleted images from your Windows PC.