iOS vs Android Security Comparison: Which Operating System Will Keep Your Mobile Data More Secure?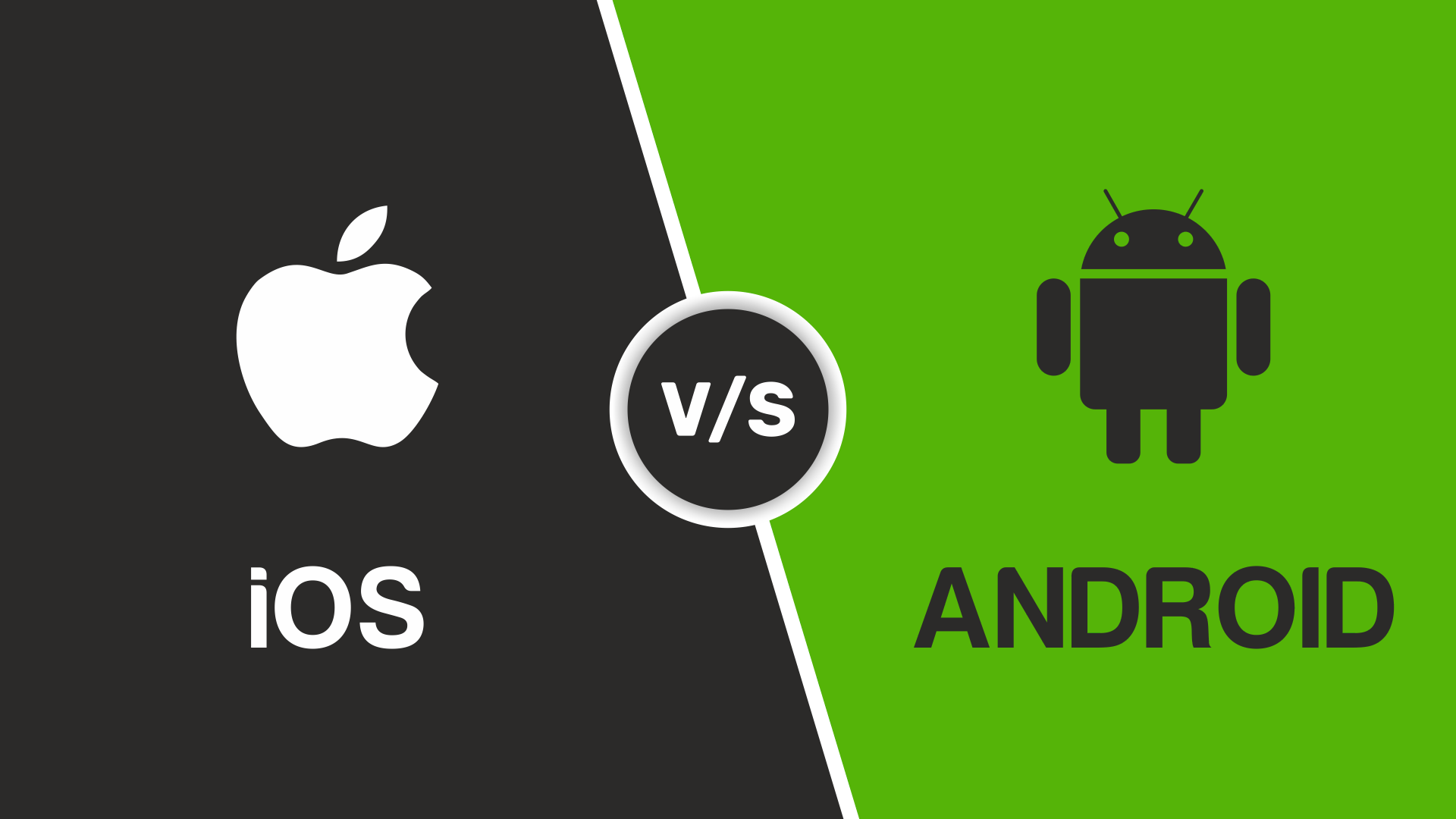 Here we take a look at a detailed iOS vs Android security comparison to see how iOS and Android security measures impact the end-users.
The debate over iOS vs Android security comparison is as old as the operating systems themselves. While many, in general, believe that Apple's OS is a better choice since it is exclusive to Apple products such as iMac, iPhones, iPads and more since the data is being handled by a single developer, the customizations available for Android OS has made it the most used software for smartphones these days.
For the unknown, Android makes up for 76.08 percent of the 'Mobile Operating System Market Share Worldwide' according to a report by Statcounter, while iOS users make up for 22.01 percent of the total market share, globally.
Now the question arises if Apple iOS is a more secure platform in comparison to Google's Android then why all of us don't make a shift to iOS since none of us wants our data to be compromised.
However, the iOS vs Android security comparison is not that simple and there are several parameters on which we can compare these two operating systems, as far as data security is concerned.
For instance, not all of us can afford an Apple product and that is one of the biggest reasons why Google's Android enjoys such a huge user base globally since Android smartphones start as low as $100.
Here, we are going to take our readers through a detailed comparison between Apple's iOS and Google's Android operating system to see which of the two is the most secure platform for smartphone users.

iOS vs Android: Which Platform is More Secure And Why
iOS vs Android Security Comparison: Threats
The biggest disadvantage for Android due to its market share is the fact that all major malware and threats are targeted towards Android users since it gives hackers more coverage for their malware. On the other hand, since Apple's iOS holds less than 25 percent market share globally, the platform is less prone to malware attacks.
iOS vs Android Security Comparison: Control
Apple has always taken the "whatever it takes" approach when it comes to the security of users by having huge control over the App Store. Apple tightly controls apps which are available on the App Store, vetting all applications to avoid allowing any sort of passage for malware. In other words, Apple reviews all apps before publishing them on its App Store.
On the other hand, it has been noticed by researchers that you can have an app published on Google Play Store within hours. This doesn't mean that Google doesn't review its app intakes but follows a more relaxed procedure while reviewing them.
However, this is also due to the fact that Google Android has always welcomed side-loading by users. It's relatively easy for a user to side-load third-party applications on Android. You just have to enable side-loading in device settings and download an APK for any such app. That said, side-loading can also put your data at risk of malware attacks. This is the reason why Apple has always opposed side-loading for iOS users.
But that is not it. For a long time, Google has claimed that it's Android OS is secure enough, however, in the wake of recent online threats, Google has also made some major changes to its security system. The tech giant has integrated more layers of security within the operating system, especially in Google Play services. These layers can be updated irrespective of the Android version running on a device. This has helped newly developed programs, such as Safety Net, to let Google identify malware threats on devices even on third party applications and the apps side-loaded from platforms other than Google Play Store.
Moreover, Google has also announced that Android devices can now be used for 2 two-factor authentications, providing one of the best and flexible options to every Android owner for 2 two-factor authentications.

iOS vs Android Security Comparison: The Hardware Connection
Many of us have already realized the fact that one of the biggest factors, why Apple's iOS is considered a more secure platform, is due to the fact that the company makes it own hardware and software which also results in better integration of both with each other. On the other hand, the security of Android users often depends on the kind of hardware their device running on.
Smartphone manufacturers such as Samsung have started making sure that Android's built-in security features are used to the maximum. Take Samsung's KNOX 2.0 for example. The platform is claimed to offer a more secure and better booting process which makes sure that unauthorized software or apps can not be loaded when a smartphone is switched on by the user.
iOS vs Android Security Comparison: Software Updates
Software updates play a very vital role when it comes to the security of both Apple's iOS and Google's Android. Several threats could be largely eliminated on Android if users upgrade their smartphones to the latest Android version as well as a monthly security patch. It should be noted that recent updates to the Android OS have put more limitations on the kind of information or data an app can gather. For instance, users now have an option to agree to let an app access their smartphone's camera but not their contacts list. Also, Google has now started publishing faster security updates in order to push more fixes to Android devices.
On the other hand, Apple has made sure that its release of iOS is quickly filtered through to users and it has been seen that iOS updates are big events globally that prompt mass upgrades. This, in turn, means that significant security scares become so rare that they turn into big news when they occur.
iOS vs Android Security Comparison: Pros and Cons
Google's Android
Pro: Highly configurable which means that you have full control over your privacy settings.
Con: Lack of Standardization Results on Weak "Default" Security.
Apple's iOS
Pro: Consistency and reliability mean that you know what an Apple device has to offer in terms of security.
Con: iOS is very dependent on Apple security practice and while Apple products such as iPhones, iPads and more are priced way higher than the Android devices, they don't guarantee 100 percent assurance of security either.
Verdict: iOS or Android, Which One Suits You The Best?
Apple tends to price its iPhones and other products higher than its competitors which sends a clear message that Apple's security is not for everyone. However, the tech giant knows that brand value and reputation is everything which is why people invest a lot in iPhones and other iOS devices since they feel secure.
On the other hand, Google Android is a highly customizable platform and a mid-budget Android smartphone can be purchased for around $200. This makes Android the more preferred OS globally since it also offers 'good enough' security measures.
What are your views on this iOS vs Android security comparison? Which platform will you prefer to use or which OS do you think is better than the other when it comes to value for money? Share your thoughts in the comment section below.