GIGABYTE Announces Intel Z370 Motherboards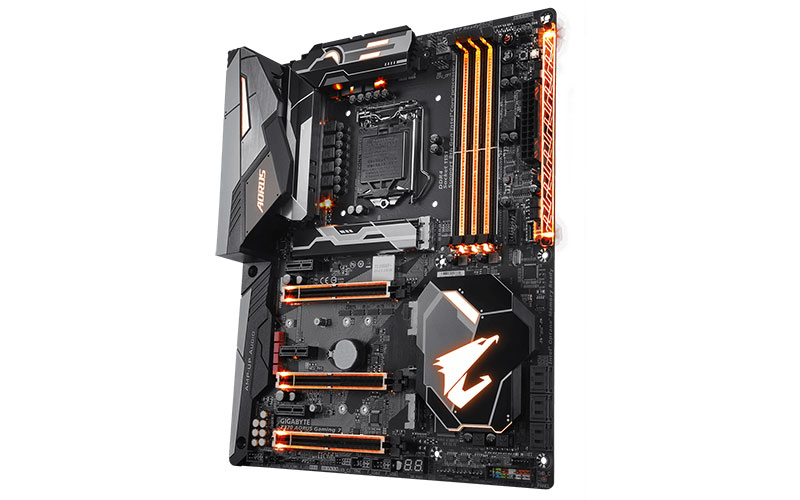 The line of equipment supports the eighth generation of Intel processors
GIGABYTE unveiled the new Aorus motherboard platform based on the Intel Z370 chipset that will take advantage of Intel's eighth generation. "Following the launch of Intel's Z370 platform, GIGABYTE has designed a new and innovative motherboard," said Vincent Liu, senior vice president of GIGABYTE's motherboard business unit. "The Aorus Z370 motherboards are designed for gamers who value powerful and highly durable equipment."
There are 6 models that the original company of China showed and located within its line of products oriented to the players of PC Aorus. Motherboards have different characteristics between models and they all support Intel's Coffee Lake. The format of the equipment is ATX and they have 4 dual-channel RAM DRR4 DIMM slots to support up to 64 GB (4×16).
The company's Z370 computers have 6 SATA III (6 Gps) connectors with support for RAID 0, 1, 5 and 10. Some models have 2 M.2 interfaces that support PCIe 3.0×4. The flagship model of the company Gaming 7 and Gaming 4 have 3 M.2 interfaces. In addition, all models are compatible with Intel's Optane technology. The Aorus Z370 line uses a new design voltage regulator modules to strengthen the signal received by the processor and the voltage regulator. The capacitors are Ultra Durable Black 10K server grade technology with which the team can required to perform in high demand situations while maintaining reliability and stability.
The company's Ultra Durable seal translates into strengths like reinforced PCIe ports to support high-end video cards, which are usually giant and heavy. Dual BIOS and a sulfur-proof design are the finishing touch that encapsulate the ultra-durable philosophy that has distinguished the company for over 10 years.
According to material released by the company, the launch of these teams will be on October 5.