iOS 11: How to Update your iPhone and iPad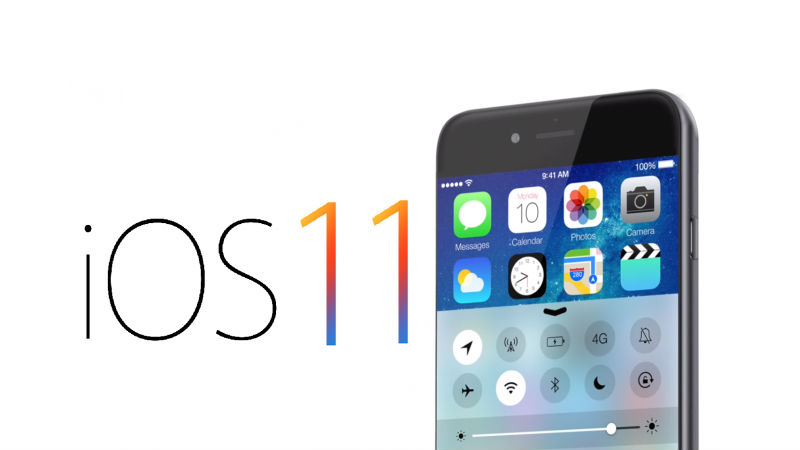 The new operating system from Apple can now downloaded with a free update.
The new iOS 11 for iPhone and iPad arrives for free with a system update. Normally a red balloon with the number "1" inside it appears in the 'Settings' icon.
If so, go to Settings> General> Software Update. After accepting the conditions and following the steps the device update starts. The duration will depend on the type of device. Whether it is a state-of-the-art iPad Pro or an iPhone 7 will take much less than in the case of an iPhone 5s, for example and if you still do not see the balloon in Settings do not worry. You can follow the same route and update the device without being told. Backup your iPhone data before updating to iOS 11 with all-in-one iPhone manager.
One recommendation: update your device connected to the power and charging, to avoid that the installation can interrupted due to lack of battery.
Should I Upgrade?
While it is true that all devices from the iPhone 5s, the iPad 5th generation and the iPad mini 2 can upgrade, after having tested on two of those three devices. We have concluded that it is not recommended for older devices.
Having updated an iPhone 5s and a 5th generation iPad, we have noticed how performance has been harmed. Despite the slowness acquired by these two devices is not excessive – a little slower, but not too much. It must be recognized that depending on the use that is going to be given is not worth the upgrade.
The multitasking on the iPad is not efficient and ordinary and simple processes on the iPhone 5s do not just go too thin, so you should think about it before upgrading if you have some of these two devices. We could not try with the iPad mini 2.
List of iOS 11 Compatible Devices
iPhone
iPhone : iPhone X
iPhone 8
iPhone 8 Plus
iPhone 7
iPhone 7 Plus
iPhone 6s
iPhone 6s Plus
iPhone 6
iPhone 6 Plus
iPhone SE
iPhone 5s
iPad
iPad iPad Pro 12.9 2nd generation
iPad Pro 12.9 1st generation
iPad Pro 10.5
iPad Pro 9.7
iPad Air 2
iPad Air
iPad 5th generation
iPad mini 4
iPad mini 3
iPad mini 2
iPod
iPod touch 6th generation