Ways in Which Custom eCommerce Development Shape Your Business
Once a wise man said that to be irreplaceable, one needs to be different. It applies to the eCommerce industry too. There are millions of websites operating in this industry so, uniqueness is crucial for your success. If you are running an online store, you need to add unique things and functionalities to survive the competition. It is where custom eCommerce development services come into play. These days every progressive online store seeks the services of an eCommerce website development company. The varied advantages of custom eCommerce development services justify this shift in industry needs. Today we will find out how the custom development of eCommerce platforms is shaping the industry for better services to Mankind.
Benefits of Using the Services of eCommerce Website Development Company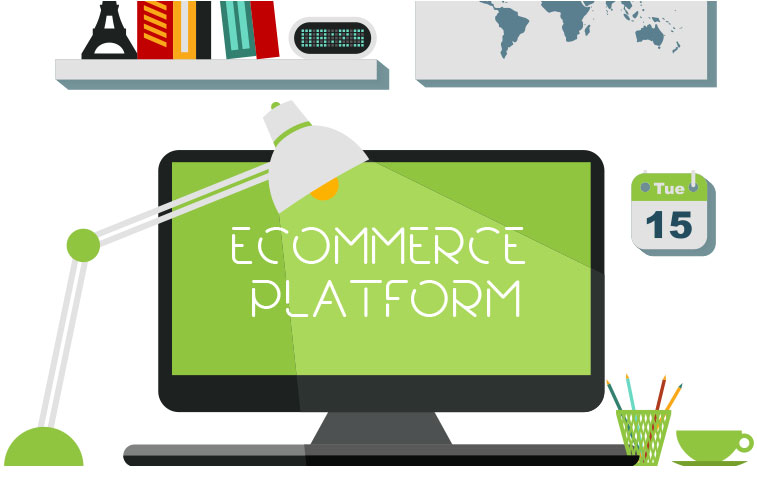 Unique Functionalities
If we talk about the online stores a few years back, you find that most of them have similar characteristics. There were a few standard features that every online store used to have for their customers. Low competition during those periods may be a reason for less focus on developing unique stores. Coming back to the present, you can see that now the primary focus of every store is to get unique functionalities and features. It helps the stores evolve as a brand and provide custom shopping experiences to their customers. A custom eCommerce website development company can power your store with features that help you stand ahead of the competition.
Better Security Features
Security of your websites and other digital products is one of the major concerns these days. People were not paying much attention to adding appropriate security features as there were few threats. If we talk about the current scenario, securing your digital platforms needs careful consideration. A custom eCommerce development company can analyze and integrate the security features that are going to keep your website and customer information safe. Struggling with security issues can hamper the image of a brand drastically.
SEO Friendly designs and development
Organic traffic is the most vital thing for the success of any eCommerce business. You need to have an SEO-friendly website so that users can find your store easily through search engines. Earlier it was not a major concern as there were fewer counterparts but, if you check the competition now you will get overwhelmed. By choosing the custom eCommerce development services, you can ensure that the design of your website is search engine friendly. It will reduce your excessive dependency on paid advertisement channels and help you get customers by ranking higher.
Multi-lingual support for more reach
These days the geographical and political borders are not a limitation for any eCommerce store. You can target several countries to get potential customers for your business. The most common problem that businesses face while targeting multiple companies is lingual support. A custom eCommerce development company can help you integrate multi-lingual support on your website so that customers speaking different languages can use your website to shop for the products and services they wish to buy.
Promotions and loyalty programs
Promotions and loyalty programs were not so common a few years back. Low competition can be seen as a reason for it. The situation is completely different these days as you will endure tough competition to survive in the digital universe of 2022. Custom eCommerce development services help you integrate custom promotions and loyalty programs for your users. It will help you to engage your customers and gain their loyalty. If your store is missing such features, you can find yourself way behind the competition.
Multiple Payment Gateways
A few years back, the eCommerce stores had limited options for payment gateways. There were only a couple of options that customers could avail. It led to the abandonment of the idea of buying online due to no access to the payment option stores are providing to the customers. These days, you can hire an eCommerce development company to integrate multiple payment options including consumer financing and many more. It helps the users get multiple options to make payments for the products and services they seek. It increases the chance of order completion many times than it used to be earlier.
Competitor Analysis for better results
An eCommerce development agency helps you conduct the competitor analysis to find out the features and functionalities that work best for your stores. Earlier it was not popular but, it has become a necessity to survive the tough competition of the present-day eCommerce industry. Moreover, it also helps to equip your websites with the right features and extensions to beat the competition.
Conclusion
So this is how an eCommerce website development company can help you shape the future of your online stores and other digital products. If you are planning to establish an eCommerce store, you should consider hiring the services of custom eCommerce development services today.
Author Bio:
Hitesh Chauhan is a compelling content author who works with the prominent eCommerce Development company, The Brihaspati Infotech. He has an attentive mindset and definite interests in advanced technologies and marketing tactics that encourage him in writing content that readers greet. His eagerness towards multiple heads makes his pieces more audible and engaging.