What Is A Good eCommerce Conversion Rate? And How Can You Calculate It?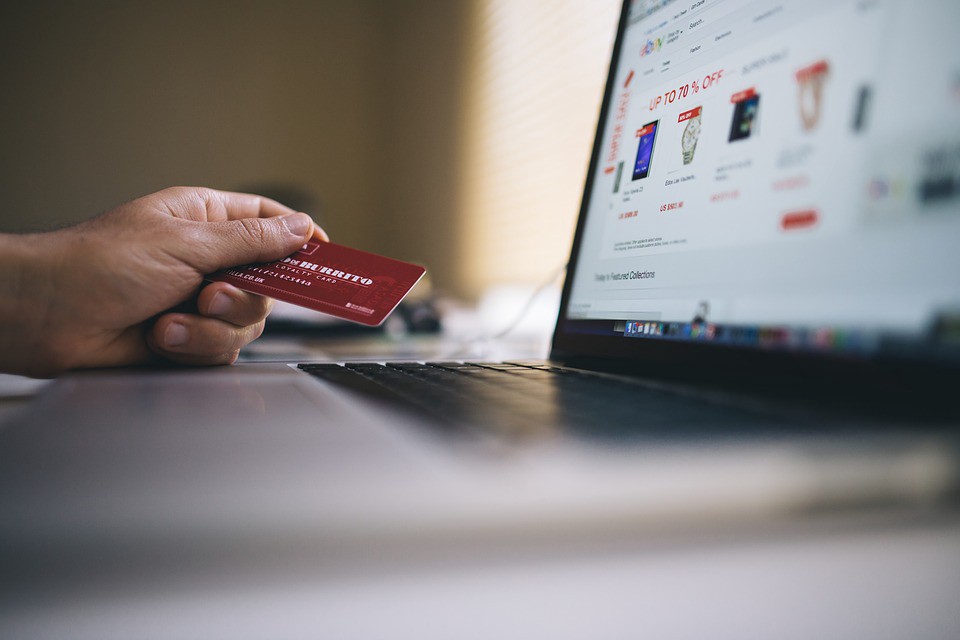 You know, eCommerce Conversion Rate is an attractive term for many of the users? When you are an owner of an eCommerce site, it is influential in counting the conversion rate. You will get an assumption of the marketing activities. You, as an owner of an eCommerce site, need to gain more knowledge about the eCommerce Conversion Rate.
Many of the analytic tools show the session-based eCommerce Conversion Rate, which sometimes remains different from the exact conversion rate. Are you using analytical tools? Stop that; your selling and market tracking will not be developed using that metric. What you can do is go for the manual calculation. Consider conversion rate as the desired one that can take you up in your business. When you are learning about the rates, it makes the strategy more flexible. You can set another plan to increase sales.
What Is An eCommerce Conversion Rate?
Conversation rate is a calculation that determines the percentage. When you are a business entrepreneur and holding an e-commerce site, you need to know how much you purchase products after getting into the area.
Let's take an example for a better understanding. Suppose a total of 1000 people have gone through your site, and only 100 people bought the product that they desired to buy. Now you need to know the percentage of sales apart from going through the site. Now, you divide 1000 from 100. You'll get the answer 10%. Here it means 10% of people are buying the products from the eCommerce site. However, through this process, you can change the business statistics and all.
Calculate eCommerce Conversion Rate
Know how to get the proper eCommerce Conversion Rate. If you want to use analytics, you can do that as well. There, the service provider will show you the gross selling. It is easy so that you can count this for yourself.
1. Step:
First, you visit the paid tools that show the traffic amount coming to your website. As it is a paid version, you have to pay little to know how many people have opened your site. Not all of them will buy these products. However, you have to see who bought the products.
2. Step:
In the second step, you have to account for the selling of products. The number of people who bought products. Many times, one person buys several products at a time. You can track them also to get more intensified results. So, follow the exact number of products sold.
3. Step
Now you calculate the amount of product that has been sold. It will depend on your site so that you can develop your sites according to the outcome. Just divide the amounts and get the result in your hand.
eCommerce Conversion Rate Formula
When you go through the tracking details, you will get an amount. For example, a total of 12,545 people has gone through your site in the last month, and 2490 people have bought products. Use both counts to make an easy calculation.
Conversion Rate= (Total sold products / total visitors of the website) ×100.
Then the Conversion Rate= 2490/ 12,545 × 100= 19.8%
The percentage of gross sales is 19.8%.
Why eCommerce Conversion Rate Matters?
In the case of local businesses, the conversion rate matters most. When you don't know the gross selling from your eCommerce website, how will you work for the betterment of the site? Yes, for this particular reason, the eCommerce conversion rate matters a lot. If you go to the large scale, selling actually helps marketing to grow. Even it assesses the modulator for working with different strategies. However, learn the paying customers in your eCommerce site and try to develop the business in the international world.
Apart from this, the eCommerce Conversion Rate can define your website performance. Suppose 20,000 people are coming to your website, watching products and bouncing out. It will never come in your business development. You have to track what the problem is that the customer is not purchasing. Your site may take longer to load, can have issues with transactions, etc. eCommerce Conversion Rate can sort this out if you work on this point. You can create a chart to make an easy solution. First, it will be easy to understand, and on the other hand, you will be able to focus on the profit.
Frequently Asked Questions (FAQs)
We know you may have questions in your mind. Let's try to give answers to your question. We have gathered some common questions that most people raise on Google. You can directly go with the E-Commerce Marketing Agency to have complete support.
Q.1 What is a reasonable conversion rate for eCommerce?
A. A reasonable conversion rate for the eCommerce site remains within 1% to 2%. Or course, an exceptional case can take place but, the eCommerce Conversion Rate always goes a maximum of 2%. If you are expecting more, you are misunderstood.
Q2. What is a good conversion rate in 2020?
A. 2.86% remained in the previous year. This year, it can change. Maximum eCommerce Conversion Rate always remains 2 to 5 %. This is the ultimate reality of selling status.
Let's Wrap Up:
We hope you have learned well about the eCommerce Conversion Rate. So, you get ready to calculate the conversion rate. If the rate is below 2%, it is okay. You have to work hard on the website. Moreover, reveal the truth. It is the best time to track your business development. Try to use this metric in a frequency, and then you will learn the prominent position of your eCommerce business.
Author Bio:
Lucia Patterson was born and raised in New York. She is a passionate blogger and also a contributor writer at TopPreference & BigJarNews. As an admirer of history and art, she keeps traveling around to places that have a story to tell.