10 Things You Should Plan Before You Build Your Website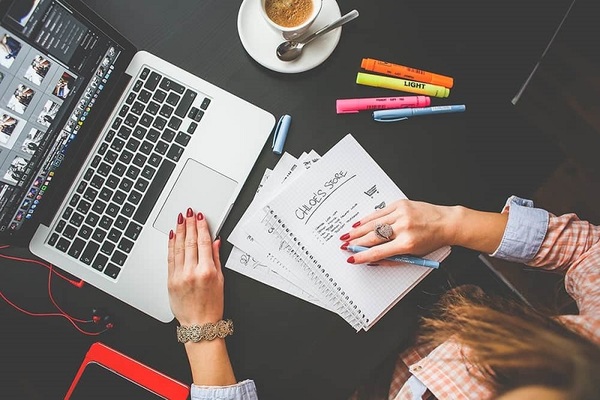 In today's technology-driven and competitive age, it has become highly essential to develop your own website. Running a business is not a big task but how you are representing your business in front of your targeted audience which can be really a daunting task. So, when it comes to choosing a website development company, there are some top aspects that you must keep in your mind before you go in deep conversation. It doesn't matter whether you are a technical person or non-technical person, developing a website is not everybody's cup of tea as it involves real coding and a strong business strategy that only a trained and skilled developer can back you up with.
Let's have a look at the below-defined 10 things that you should plan before you build your own website
1. Strategize Your Website Development Plan
The first thing that one must keep in their mind is to make a proper strategy before they take any action because strategizing things will give your plan a good and proper direction. You must opt for the best custom website design services to satisfy your website development need. A well-planned strategy will always work in your favor of developing a feature-loaded website for your business. Running a business in such a competitive era is not as tough as you are thinking it's just you have to make a proper plan before you start.
2. Don't Forget Your Customers
The customer is the king and this proverb is very old but true at the same time. Any type of business is done for the sake of getting more and more customer and hence getting profit in your business area. Same with the case of website development and designing as this whole process involves a lot of things to attract more and more customers on your website. Whether its UX / UI design or responsive web design service, you must consider all the points to present a highly attractive and engaging website.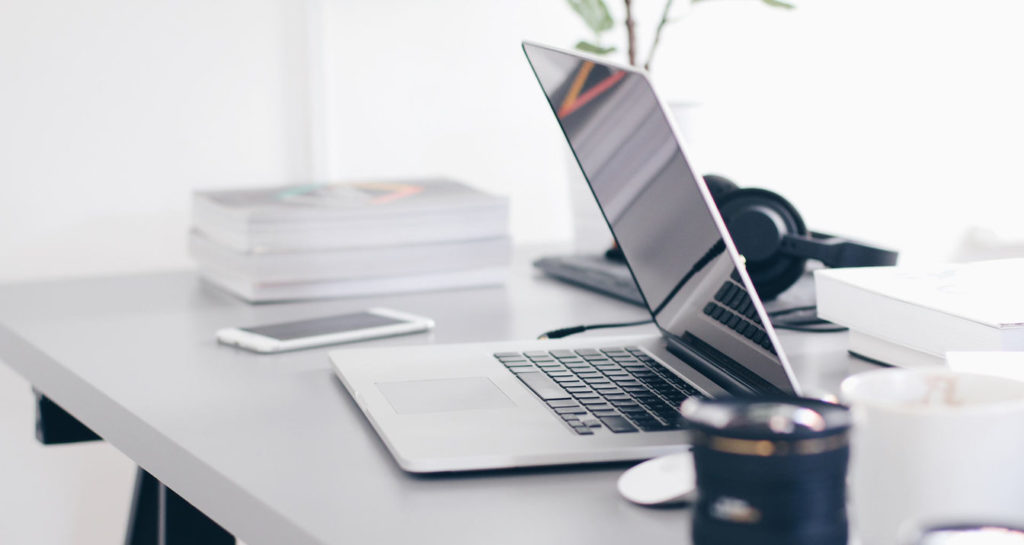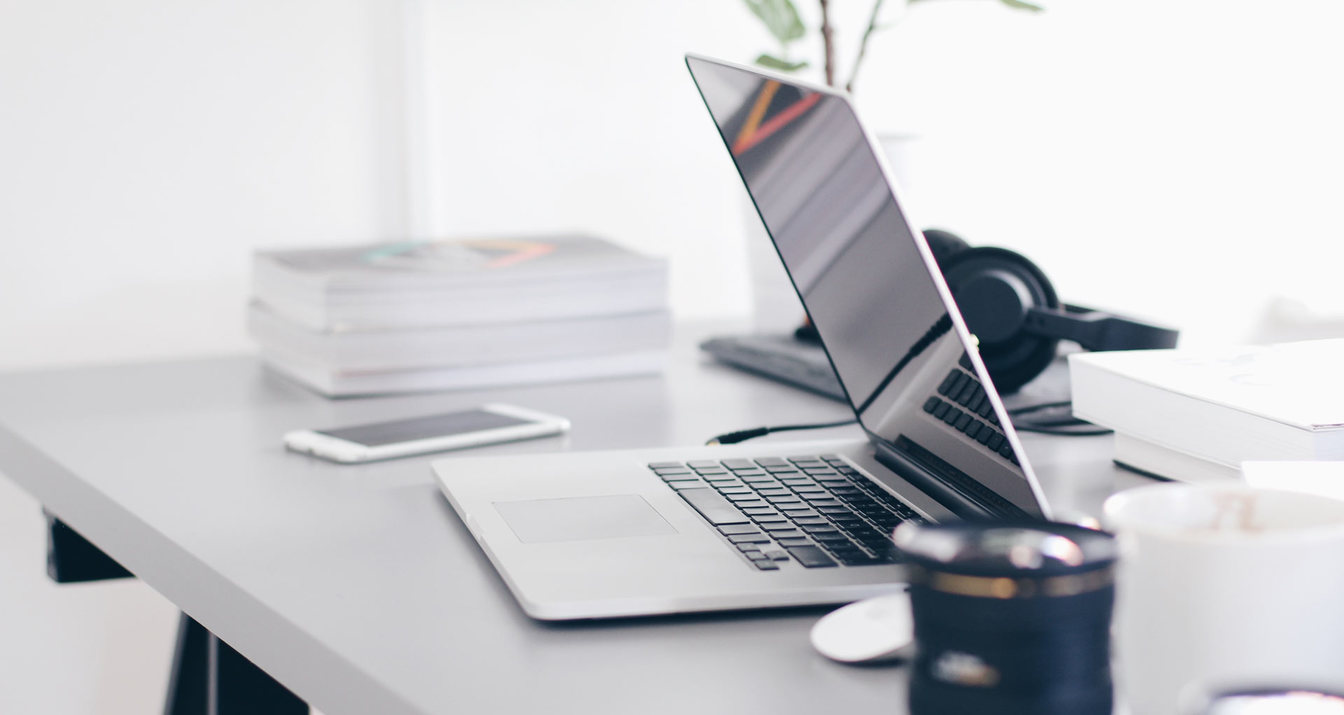 3. Start With a Proper Sitemap
A sitemap is used for getting a real idea of all the web pages that you are thinking to include in your website. When you are setting up a website development plan, it is the primary thing which you should act upon for judging the user experience (UX) and making sure that all the required pages are included in the website or not. It's just a pictorial representation of your website that how it will look afterward. There are so many web development companies present in the market but choosing the right web design company is an essential task that you need to perform.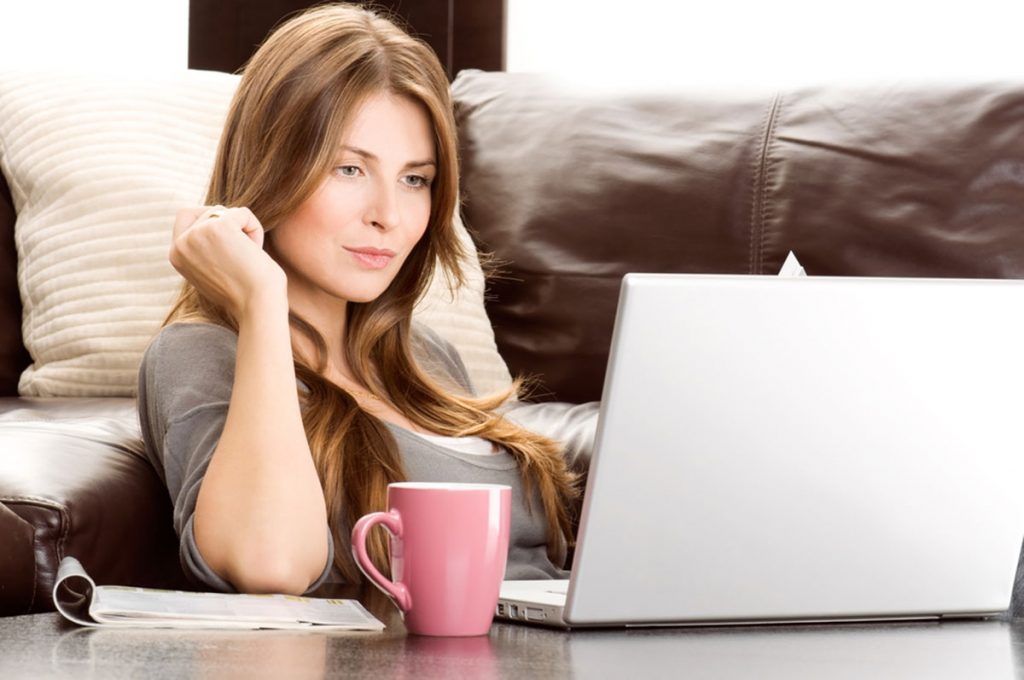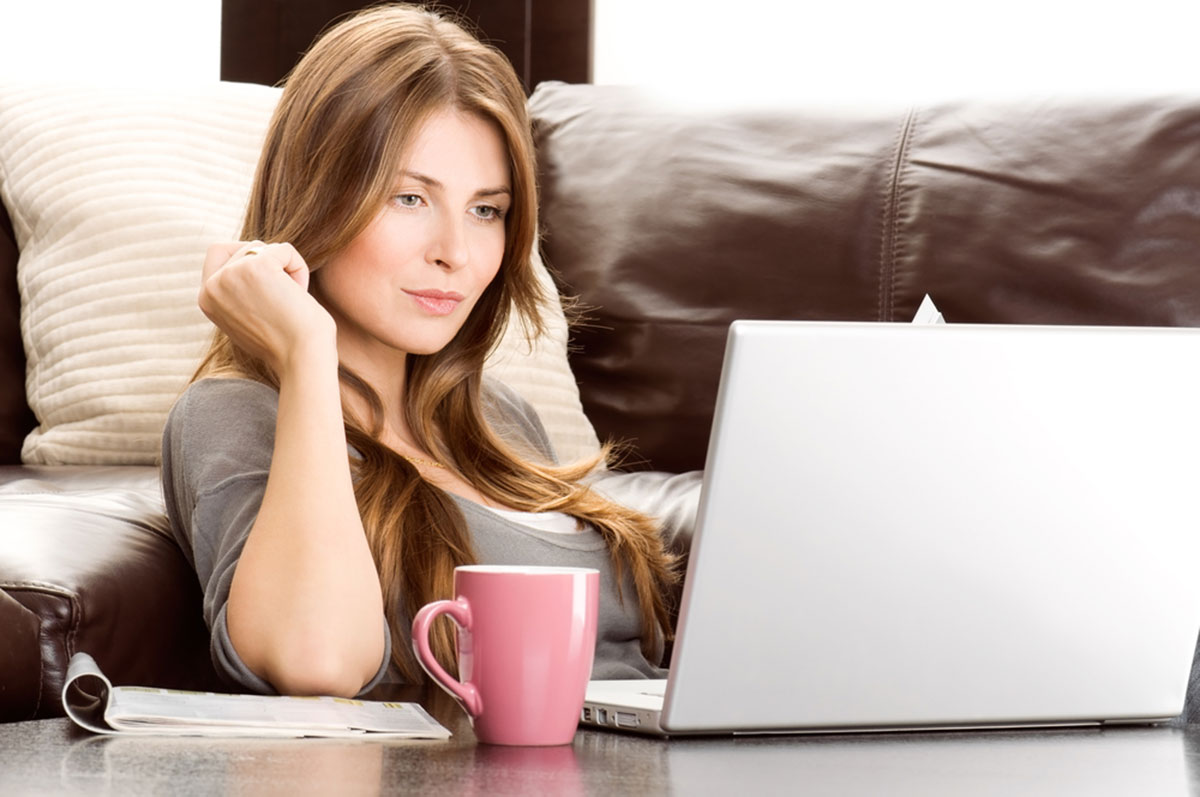 4. Work out on the Wire-frame
The next important step that you must take is to build wireframe for your website. Your website should be very clear and easy to navigate and understand for every user who is visiting it. You should take the best custom web design services for getting the best web design services as per your business needs. There is always one saying which can be elaborated here as one should make their website from users' point of view as if you will keep your users engaged, you will automatically get huge profits.
5. Always Put the Best and Most Unique Content
It is well-said that content is king, as when you are thinking to build a website, you must remember to put only unique and engaging content on your website. When a user will visit your website, it is only the design and content of your site that will keep them engaged. Also, content is important from an SEO perspective and needed to be unique and attractive on all the web pages. You must contact the best website design company for receiving the best services.
6. Focus on the Design as it is the Most Important Part
It has been observed that visual components are more attractive and strikes directly on to your mind. So this is the reason for making the most beautiful and attractive design of your website. As this will hit customers' mind and will make them remember your website even after they left your site. There are many different design agencies but choosing the leading web design agency will help you in a realistic manner.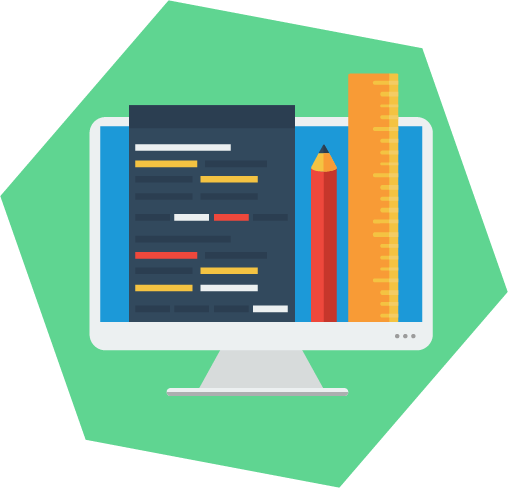 7. Responsive Website Design is Essential
In today's time, people are more comfortable with their Smartphones and prefer to access everything on their phone only. If you are building a website for your own business then make it mobile-friendly for reaching more and more customers. Nowadays people are very much addicted to the use of Smartphones and this is one of the biggest reasons for developing your website responsive.
8. Work on Attached Systems
The whole functionality of your website depends on the system that you are using like which shopping cart or email auto-responded you are using on your site. If your website does not run efficiently, then you might be losing a large group of audience. Make sure that your website is running smoothly and easy to navigate from users' point of view so that you will save your users from leaving your site instantly.
9. Website Testing is one of the Crucial Part
A well-tested website is more famous than a website that has a lot of bugs. You must perform a whole website testing process before you make it live on the Internet. If you will not test the website or will let go the errors, then you are really losing your potential customers. It is purely your responsibility to test each and every page of your site before you deploy it on the server to get a good and effective response.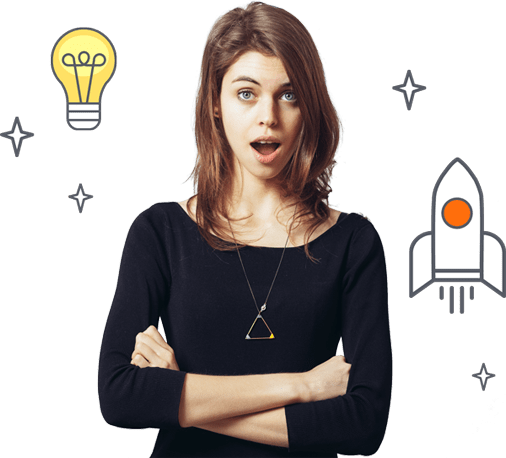 10. And, the last point is Data with Analytics
Analytics is a great way to know how your website is working in front of people who are viewing it and using it. By this point, you will be seeing the whole response of your website like how well it is doing in the market. Analytics is used to know how much traffic your website is getting, how many people are visiting your site, from which country you are getting more traffic and so on. Choosing the best from all the web design company India is a tough task but you should choose the right one for receiving the needed result.
Wrapping Up
Above-defined is some of the top and prior considerations that one must keep in their mind before they opt for website development. As it is well-said that prevention is better than cure and same in the case of website development that following a proper strategy and knowing all the points is better before you start the whole web design work. Pixlogix is a multi-award-winning Web Design & Development Company in India serving clients worldwide. So, if you have a website project idea in your mind, let's connect and discuss your website development project in detail.
10 Things That You have to Plan Before Developing a Website
Article Rating
Taking care of running and easy going website is not a very big deal, what matters is the representation of your website to the audience.
Top 8 Essential Web Designing User Experience Tips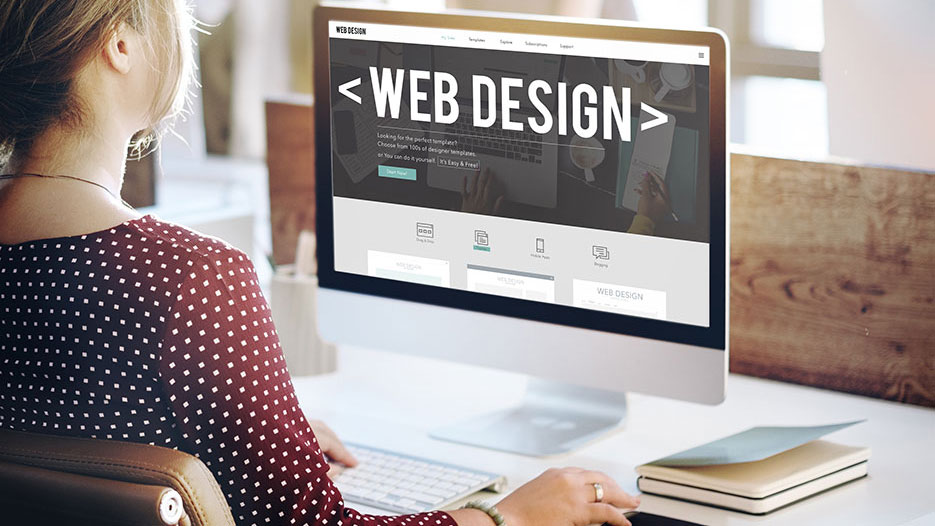 There is no denying the fact that the current scenario of the online realm demands for the interactive and user-friendly website from almost every brand.
A website is the face of the company that interacts with the consumers, display their products and services. It is also an amazing way to keep the audience informed about the latest happenings at their company.
A website is an imperative platform to promote your business online and reach a large number of audiences across the world. If your website is difficult to navigate and provides a poor user experience, it can negatively affect the goodwill of your company.
Here are some effective design tips to improve the user experience and engagement on your website: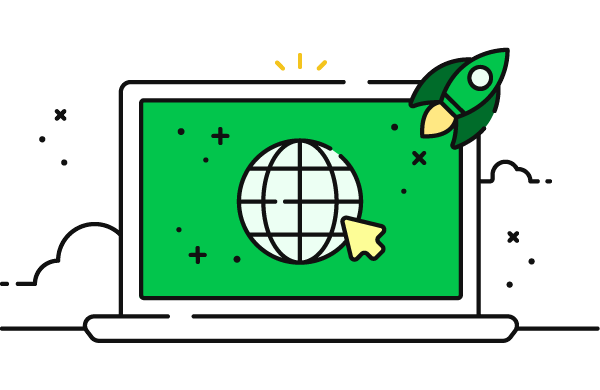 Create A Responsive Design
Smartphone users are increasing day by day. So, it is vital to have a website that is responsive or mobile-friendly. People love to browse websites or products or services on their phones rather than on laptops or desktops.
If the website is not working on mobile phones properly, it can turn away your traffic and harm the goodwill of the company. It is utmost important to create a responsive web design that performs flawlessly across various browsers and electronic devices.
It is advisable to use mobile-friendly plugins to offer excellent user experience to your users.
Improve Page Load Time
When a visitor visits your website, they want the page to load at a faster rate. A page that doesn't load faster can be really annoying and it might lead visitors to leave the site within a few seconds.
So, it is important to check the speed of the website. Also, make sure to ensure that it performs seamlessly on all devices like laptops, mobile phones, and tablets. The site should load quickly across all platforms so that your users have a great experience.
You should ask your web developers to work on improving the load speed of your website.
Simplify Your Website Navigation Process
Having simple navigation on the website is essential. If visitors find a website's navigation complicated, they are more likely to leave it.
As a result, they will avoid visiting the site. So, it is necessary to have simple navigation that can help your users browse through the website without any difficulty.
Always keep the navigation intuitive, make your products or services descriptive and try to keep the navigation bar simple.
Usage of White Space
Most of the business owners have a notion that the white space on a website doesn't look good. They prefer a website that is packed with as much information as possible.
However, this is not the case. White spaces around headings and titles are necessary to grab the attention of the audience. It also gives webpage a fresh, open and contemporary look.
So, as a business owner, it is necessary to understand what your users want and develop a site that meets the needs of your consumers.
Create An Impressive Home Page
A homepage is the face of your website. It is the page where your services are well summarized. Online users visit this page to get most of the information about your company or brand.
It is the entryway to your website and most of the users observe how well your homepage defines your service or products. Websites with the best UX are easy to access and simple to navigate through.
Make sure the design is not overwhelming and should leave a lasting impression on your users. The homepage should have short paragraphs, subheadings, large texts and bullet points to enhance user experience as well as conversions.
Define clear call to Action
Apart from having a mobile-friendly web design, it is important to have a proper call to action that guides your users in the right way. A call to action button on the homepage is a must. It helps in increasing the conversion rates on the website.
You can use the words like 'call now', 'let's get started', 'request a quote' etc. to guide user behavior. Never overlook the importance of the right call to action.
Use Bullet Points
Bullet points and headings are a great way to capture the attention of your users. No one likes large paragraphs as they are boring to read. You need to present the information in an effective way that can be read quickly and efficiently.
Get creative with bullet points by using icons and images. Keep in mind the tone of your brand sets while being creative with the designs, images and icons.
Use Realistic And Relevant Images
An image, video or a GIF is something we all love to see. To grab the attention of the audience, use high-quality images.
Users generally stay more to look at the pictures rather than reading the content. So, it is necessary for every web developer to incorporate great visuals for better user engagement. Also, consider custom illustrations to deliver great user experience so that you can convert traffic into sales.
As compared to regular stick images, customized illustrations are better to engage your visitors on your site.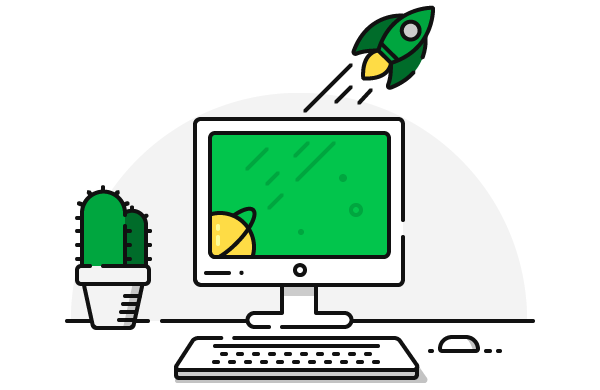 Conclusion
Easy website navigation, mobile-friendly web design, and quick loading speed are a few things that you need for a better browsing experience. Descriptive content, relevant images, headings, white space, and customized illustrations will improve user attention. With these few tips, you can grab user attention and maximize your ROI.
Did You Know These Hack For Instagram?
Instagram, launched as Burbn, is one of the largest social media networks in the world today. With a huge user acquisition in just over two months highlights the unprecedented growth of the platform. Normally, applications fail to get such massive acquisition in initial months. Providing a platform that revolves only around picture and video is the USP of Instagram.
Since, it's on the peak of the horizon when it comes to digital marketing, many business and organization tends to use this application with the hopes of acquiring leads or getting their accounts monetized.
One needs to understand the fact that all business can't generate leads or benefit their company from Instagram. There are particular niches where you must realize whether your business is fit to conduct Instagram marketing for the company's profit or not. These are the top niche for Instagram marketing
Fashion
Fitness
Food
Fortnight
Gaming
Luxury
Pet
Travel
This does not mean that if your business does not fall in these niches you can't go for Instagram marketing. You must understand the perception of the audience on Instagram. Generally, the most active people on Instagram are teenagers, i.e. 72% of them. Hence you must ask yourself, is your business in any way aligned with the above-mentioned niche for Instagram.
By now, you must have a clear understanding of whether your business' time on Instagram is worth it or not. But that's not enough. There is one more analysis that needs to do. That is to get statistics of Instagram usage globally.
Businesses will then decide which country should get targeted to generate valuable leads. As per statista.com, these are usage penetration of Instagram in selected countries as of January 2019.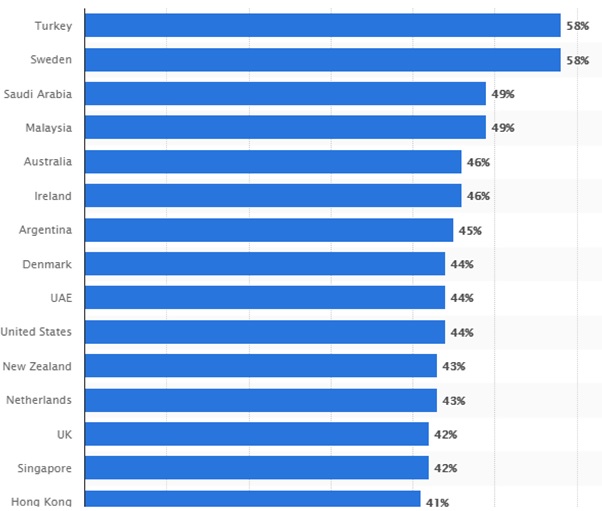 From these statistics, you can understand two major points:
Which country's user will be valuable for your business when generating potential leads
Which country should you choose for running Instagram marketing that would benefit your business in the long term
Instagram Marketing Hacks
1. Useful Hashtag
You might be wondering why hashtags are important in Instagram. It is a fact that people on the Instagram search for content for a niche-specific keyword. Therefore, you must focus on writing niche-specific content. You must also ensure that your content pieces include such hashtags, keywords, helping your buyer personally search your content with ease. How you do it?
Visit RiseDecoded website and your query will get resolved.
2. Schedule for posting
Having a concrete schedule for posting your stories on Instagram is important. The best time for posting on Instagram is between 9 am through 11 am EST. But wait, does that mean, if you post your content within this time frame, you will get engagement on your post? Right.
Well not exactly, but you must understand that every account has a different audience, living in different parts of the world have their own time zones. This is the reason why you have to deduce which time slot is best for you to post generating maximum engagement on Instagram.
3. Shout Out Influencers
When you present yourself as a new business entity, you must create a space with your identity in your target market. Now, this might be challenging. Luckily these influencers can help you with shoutouts, which might help you in getting you're targeted know you much more easily.
4. Start interaction and get 'Likes'
Interaction on the post of influencers or big brands initially can catch people's eyes. They will explore your profile and might interact with you as well. You must post your first casual comment on a strong profile so that people appreciate your comment – and since you will be the first one to comment – it will get highlighted on the post, exposing your profile to targeted audience.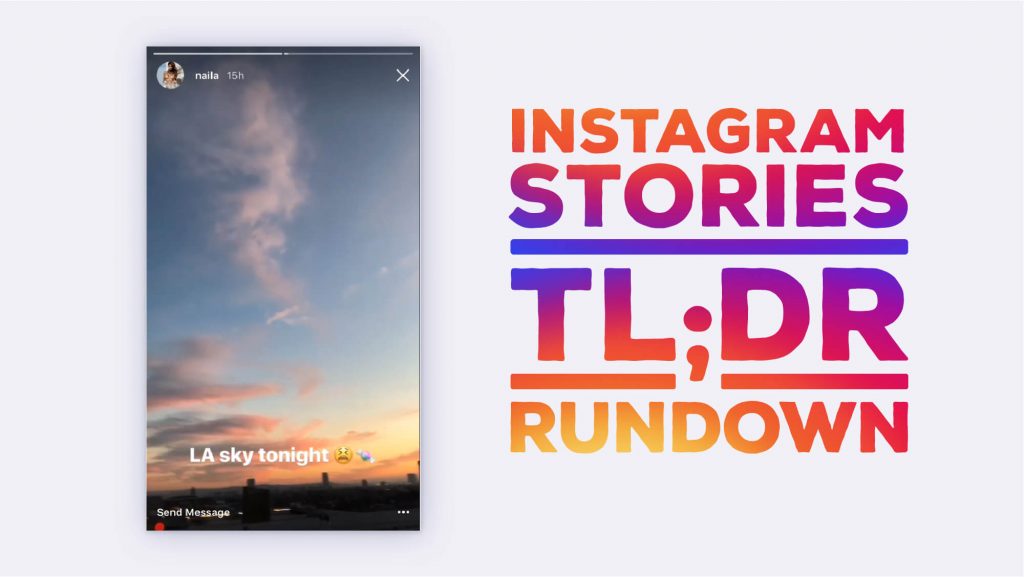 5. Stories Clickbait
Do you have a good amount of valuable audience in your profile? If yes. then for stories clickbait. You must provide catching content in your stories, enticing people to click on your profile, and then drive the user to your website. But be careful, you don't have to do that often. You can't take your audience for granted, else eventually engagement on your profile post will go down.
6. Make weird comment and derive story out of it
In October 2018, an Egyptian girl made headlines when she conducted an online social experiment. She posted pictures with comments on an image from NASA depicting how their rocket could end world hunger. She even claimed in her post that NASA contacted her. When the story got viral, she admitted that this was a social experiment stunt. But this got her known with a large number of followers. She got famous with a nasagirl tag back then.
You can also make such comments on big brands and create humor which can ultimately get a lot of attraction and make your profile engaging.
7. Small Giveaway
'Giveaways' provide you with the opportunity to generate hype about your product or service within your audience. When you see that your posts are going viral, and you can afford to spend some bucks on marketing, then this is the best method to generate a valuable lead.
Offer your audience some valuable pieces of content, features of an application or a prize that will make them become loyal to your brand, in exchange for promotion of your brand on social media.
8. Post consistently
You must realize the fact that each Instagram account has a rank or worth. Think about it. A person who has been following 1000 accounts, how would Instagram know which account post must users see?

The age of the account and the level of engagement represent the rank and worth of an Instagram account. Therefore, post content what your audience would like to see regularly. Since you know your audience better, you must know what type of content they would love to see.
9. Boomerang
You must be aware of another amazing Instagram feature called 'Boomerang.' This feature can slow down a video to make it more compelling for the viewers. People love to see regular content in slow motion because it changes the cinematography completely. And, as a result, it will lead to more engagement and generate exciting buzz for your audience. So, analyze your business and see if you can make use of this feature.
10. Verification badge
Finally, the verification badge is important for any Instagram account. As a business, it will depict that your account is reliable. Once you start getting engagement on your account, you can apply for account verification.
Once verified, Instagram will promote your account to relevant users because you are now an authority in your niche.
Final Words
With over 700 million active users, one can see the huge potential of getting valuable leads from Instagram marketing practices. The users value and engage with interesting content. Therefore, you must develop content with interesting information, or showcase your business in a unique style.
Produce content with a catchy caption that leads to engagement. And, last but not the least, switch to an Instagram business profile, in case if you haven't from a normal profile because you will be provided with tons of free tools and insight.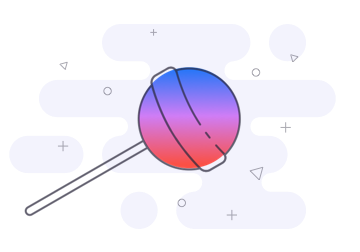 Author Bio:
Salman is an engineering graduate and digital marketer by profession. He works as a Digital Marketer at Cloudways. He loves to create value for the Startup community & help entrepreneur reach their goal. He is a big fan of cricket and does play AAA games in his free time.
Essential Chrome Extensions for Digital Marketers
Google Chrome is not only the most popular browser in the world but also a great working tool for webmasters and SEO specialists. And most importantly, for this browser, there are tons of useful extensions that can help improve work efficiency, optimize some tasks and spend less time doing the usual things.
Currently, over two billion people use Google Chrome as their main browser. There are many advantages to using this browser, one of which is the presence of many extensions for marketers and SEO specialists. If you want to improve the SEO strategy for your site, we suggest that you familiarize yourself with the 8 best extensions for analyzing, tracking and tracking site metrics.
We decided to make a selection of the best plugins for Chrome, which may be useful for SEO, and are completely free to use. You will definitely find in this list suitable SEO chrome extensions to the treasury of useful tools for yourself.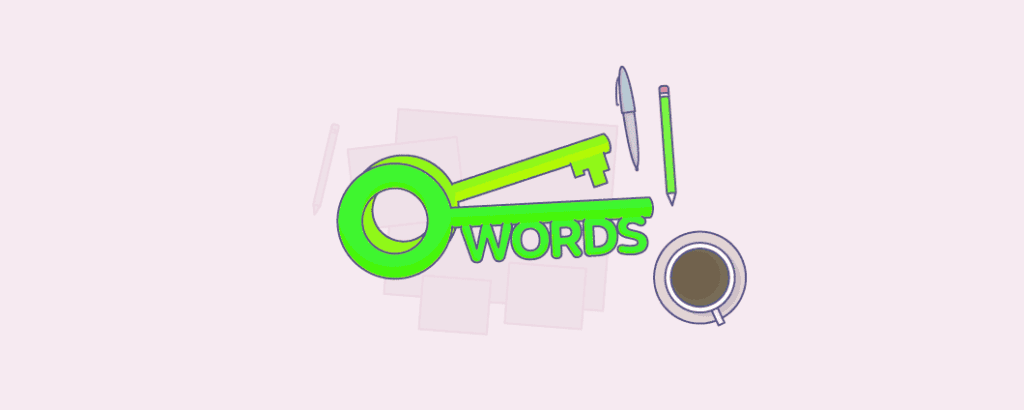 Keywords Everywhere to quickly find keys with the Keyword tools
Keywords Everywhere is a great free tool that will save you time searching for keywords. In addition, the service allows you to determine the CPC for each keyword, watch traffic from the search network, etc.
After determining your keywords, you can learn about competitors.
MozBar to determine the popularity of competitors
MozBar is a well-known extension from MOZ, which allows for a comprehensive SEO analysis of the site and its pages. You can conduct quick analytics of the pages of interest, including backlinks, social engagement level, technical SEO indicators, and content.
The extension has good functionality even in the free version, while there are no restrictions on time or number of checks.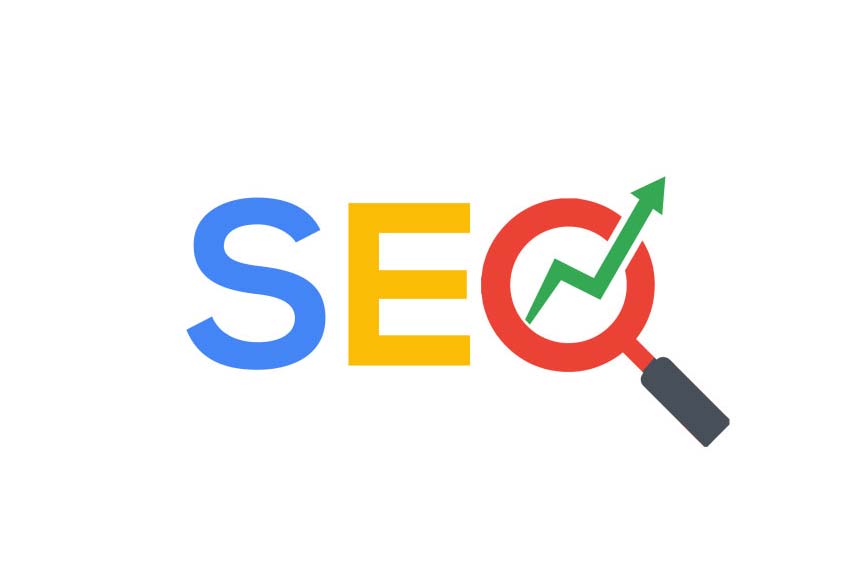 SEO Peek for Analytics On-page SEO Factors
The fast and easy extension that allows you to check SEO-factors directly on the pages of the site. The presence of title, description, other metadata, including additional description, titles and other elements – all this can be quickly checked using SEO Peek.
Similar web for general site analytics
Recently, we wrote about the best tools for analytics competitors, and among them pointed out and Similarweb. Similar to the site, there is a browser extension for Chrome, which allows general site analytics, including user involvement, site popularity, social activity, traffic sources, and other equally useful information.
Google Tag Assistant

One of the most useful extensions from Google. Tag Assistant is a troubleshooting and verification program for tags used for Google Analytics and re-marketing. The ability to record sessions and analyze the performance of trekking tags on all user route – this is perhaps the main feature of the Tag Assistant.
In our opinion, this SEO extension for Chrome is one of the most necessary for any SEO specialist or marketer who wants to analyze both his site and competitors' sites.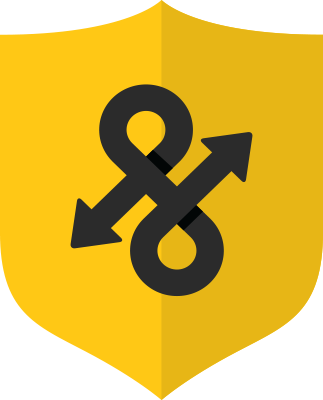 Redirect Path
Shows server response. When triggered, 301 redirects will show the path and HTTP-headers in detail.
Benefits: provides detailed information about the server's response to a specific page request (date and time of the last change, timeout, IP and server type, caching header values).
The plugin will be indispensable if the site contains double or triple redirects. You can track down the sources of errors.
SerpWorx
Check out the position of your site right now!
SerpWorx to determine the reasons for the high ranking of competitors
Unlike the above tools, SerpWorx is a paid extension for Chrome browser. The cost is $ 9.95 per month, but the data it provides is almost priceless.
What is this extension? SerpWorx allows you to look in one place at once several key indicators obtained from the giants of the industry. Thanks to him, you can immediately get data about Trust Flow / Citation Flow from Majestic, collect analytical data from MOZ and SEMrush, and if you have an Ahrefs account, connect it too.
So you get data for 9.95 dollars at once from 4 of the largest SEO services in the world, which are trusted by millions of specialists. Of course, this is one of the best Chrome extensions that SEO specialists can use.
Majestic Backlink Analyzer
Majestic remains one of the heavyweights in the field of software for SEO, with this extension you will not need to visit separate pages – all the functionality is available immediately. Backlink Analyzer reports quantitative and qualitative data on backlinks. The Majestic index is larger than that of Moz, which makes it a more reliable tool for analyzing backlinks. However, you will need a paid subscription.
Hunter for outreach
If you want to increase the visibility of your brand or website on a search engine, an outreach can greatly help. If you need to offer the site owner to exchange backlinks, write a guest article or make a proposal, first of all, you need to find his contact details.
And if you could not do it through the Contact Form or find the mail in Contact Us, then Hunter will do it for you, and quite quickly.

Google PageSpeed Chrome Extension to check site speed
The Google PageSpeed Chrome Extension is the perfect browser extension to test site speed. In turn, checking the speed of the site in 2018 is extremely necessary, since it significantly affects the ranking of the site in search engines.
A one-click extension allows you to see how fast your site loads; this tool is very easy to use and understandable to users, it allows you to estimate the speed of a site on a 100-point scale. In addition, the extension gives tips on how to optimize the loading speed of your site, whether it be image optimization or plug-in scripts.
BuiltWith technology to check the technical part of the site
We also wrote about it in our previous article about tools for analytics of competitors. As in the case of Similarweb, the site has a browser extension that allows you to collect complete information about the technical part of the site, starting with the used CMS and server, and ending with advertising and copyright providers.
Character Count
To check the number of words in an article or message, Word Count plugin is great. A quick display of the result will make sure that the specific text has the optimal size (or vice versa, is too short or long, and requires editing).
SEO Meta in 1 Click
Analyzes SEO information:
meta tags (Title, Description, Canonical, Robots Tag and others),
shows h1-h6 headers,
images, their alt and title values,
links and their title values,
check markup open graph,
has hot links to sitemap.xml and robots.txt
checks installed analytics counters.
Advantages: an interface with a convenient tab structure, one of which has links to quickly check the page in other Google tools. These include Mobile Friendly, Google PageSpeed, micro marking, and others. The plugin allows you to quickly view all the important SEO-page settings for 1 minute.
Evernote Web Clipper
The coolest extension for saving articles, bookmarks, pictures, and other content. However, to use it, you need an account in Evernote. Are you not in Evernote yet? What are you waiting for? Urgently register! It's no wonder that this service has so many fans.
If you save an article, the extension automatically removes all unnecessary from the page.
Blocks ads, pop-ups and even videos that are played before the main video on YouTube. Definitely a must-have, if only for the sake of the last function.
Conclusion
Small afterword: now there are about 100,000 extensions, so our choice is subjective. If you have your own extensions that you like to use for promotion – write in the comments, we will be happy to consider them.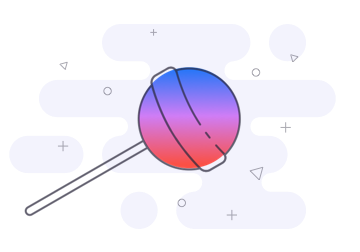 Author Bio:
Sridhar Kesaraju has started a blog called PrimeAmigo. It helps the marketers to find out the right tools to improve their efficiency in theDigital Marketing space. Sridhar have 14 years of experience in Digital Media Planning, Google AdWords, Web Analytics, Online Advertising, Search Engine Marketing, Social Media, SEO, SEM, e-mail Marketing, and Website Traffic Optimization.
Experienced in increasing visibility, profitability and performance for diverse organizations ranging from SMBs to large reputed organizations in retail, fashion e-commerce, travel, IT, health, and internet sector.