Apple iPhone 11 Smartphone Review
As of Friday, iPhone 11 is officially on the market. Being a successor to Apple's 2018 generation iPhone XR, it has similar specs and design. However, the upgrades such as the dual ultra-wide camera or the industry-leading A13 Bionic chipset, coupled with an affordable price, already have crowds lining up outside Apple Stores.
With the US starting price at $699, it's a huge triumph for Apple and a feat not many would've expected. Add to that the new iOS13 and increased waterproofing and there you have it – the 2019 winner phone! But what about the weak spots? Read our review to grasp the whole picture and make a decision whether to upgrade or ditch your Android.
At First Glance – Display And Design Features
The first thing that caught everyone's eye is the camera bump on the back of the phone. These new dual cameras for ultra-wide photos are the next step in smartphone photography, but not everyone is happy with the design. It's an even bigger issue for iPhone 11 Pro, which houses a triple-camera inside a square bump. When we look past this divisive feature, the rest of the design is rather familiar. The front and the sides match entirely with the iPhone XR, and they're both made of glass and aluminum. Speaking of build material, the new iPhone boasts the toughest glass in any smartphone, front and back.
The most refreshing thing about the latest arrival is that they come in some new color schemes. Two of the new additions are green and purple, which seem to already be very popular among customers.
When it comes to the display, it uses LCD technology called 'Liquid Retina' instead of the much-preferred OLED. When using the phone day-to-day there won't be much of a difference, but the richness and color accuracy is much better with OLED. If you're already used to it but want to upgrade anyway, you can go Pro for the extra $300. In fact, the iPhone 11 Pro's starting price is the same as the price of iPhone X.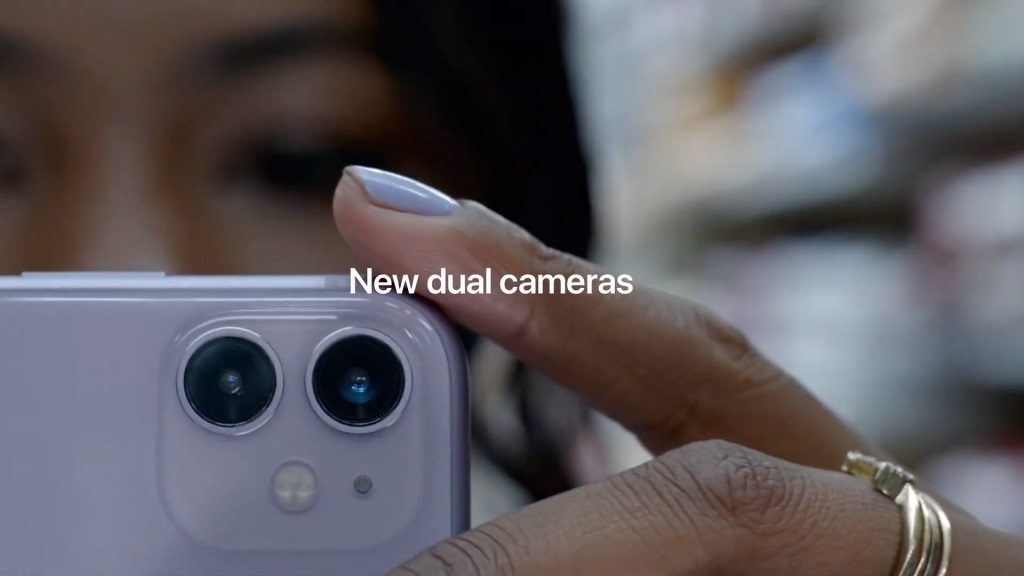 iPhone 11 Camera
Now let's concentrate a bit more on that controversial bump at the back of the phone. If we compare it to last year's XR, which only had a single lens, iPhone 11's two rear snappers are unusual. But that is only because we're still to get used to this photographic treat. You'll now be able to capture more of a scene, thanks to a new ultra-wide-angle lens. Compared to the Samsung Galaxy Note 10 Plus, it seems to pick up more details from the scene.
Another thing that is brilliant is low-light performance. This has never been the best side of iPhones, but now there's the amazing new Night Mode setting. Whether you're in a not-so-brightly-lit situation, or even in almost total darkness, results are impressive. Forget about bad-lit photos with this easy-to-use feature which flips on automatically! This elevates Apple to the level of its rivals Huawei and Samsung when it comes to camera performance.
And then there's the Portrait mode. With the second camera, portraits are brought to a whole new level, surpassing XR and its depth of field control. Plus, you are not limited to human portraits anymore and can freely capture animals and objects in this mode as well. The only small drawback is that iPhone 11 puts further away from the subject since it doesn't have a telephoto lens.
On the plus side, the selfie camera has been updated from 7-megapixels on XR to 12-megapixels. Speaking of selfies, there's a new upcoming trend iPhone 11 has just introduced which will soon overflow on Instagram. Add a new term to your front camera slang – here comes 'slofies'. Basically, it's a slow-motion video selfie with 120 frames per second, which you can modify in the editing app. Regular selfie videos are at 60 fps, shot in 4K.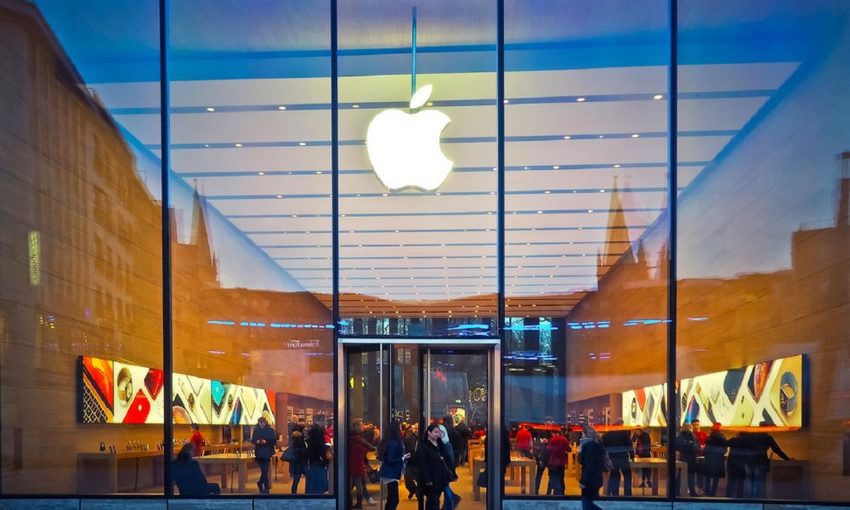 iOS 13 And Performance
Along with the new phones, Apple also released the new version of the operating system. Among many new features, Dark Mode is a welcome addition. Other highlights include a revamped Photos app, a rebuilt Maps app and Sign in with Apple, designed for a private, single-connection account. This way, Apple scores one more point in the iOS vs Android security comparison.
When it comes to performance, iPhone 11 and iPhone 11 Pro are equal in this respect. That's because the A13 Bionic chip is supposed to give you a 20 percent faster performance than the A12. Plus, it is also 30 percent power-efficient, which has been backed up by benchmark claims. This means that you can edit videos or play mobile games without substantially draining your battery life.
Battery Life And Other Specifications
Apply claims that the battery holds one more hour than XR, which was maybe the longest-lasting iPhone of all. On a low-use day, it can last a much as 27 hours. With harder use, it will easily last you from morning to evening. Unfortunately, iPhone 11 doesn't come with a fast charger in the box like iPhone 11 Pro and iPhone 11 Pro Max. We suggest you ditch the standard 5-watt charger and upgrade to the faster 18-watt one for an extra $50. Remember – time really is money.
Keep in mind that 5G is not supported by any phone of the iPhone 11 trio. On the plus side, it has the latest Wi-Fi 6, also known as as802.11ax. Rather than speed, it provides better performance in crowded areas. Expect it to become a state-of-the-art standard for Wi-Fi technology and shape the next few years in wireless connectivity. Overall, this budget-friendly phone with top-notch cameras is now one of the best phones you can buy.
Author bio:
Julie Smith is an SEO content specialist, skilled in creating content strategies for various online businesses. She is the head of content at USA Moving Reviews, a platform in the moving industry. An avid tech-lover, she reviews mobiles, accessories, and gadgets of all sorts. She draws inspiration from nature and in her free time, you can find her running or planning weekend trips.
Apple iPhone 11 Review
Article Rating
Apple iPhone 11 Smartphone Review – As of Friday, iPhone 11 is officially on the market. Being a successor to Apple's 2018 generation iPhone XR, it has similar specs and design. *Apple iPhone 11 Display And Design Features *Apple iPhone 11 Camera *Apple iPhone 11 Battery Life