Adobe Creative Cloud Updates – New Feature of Post Video Production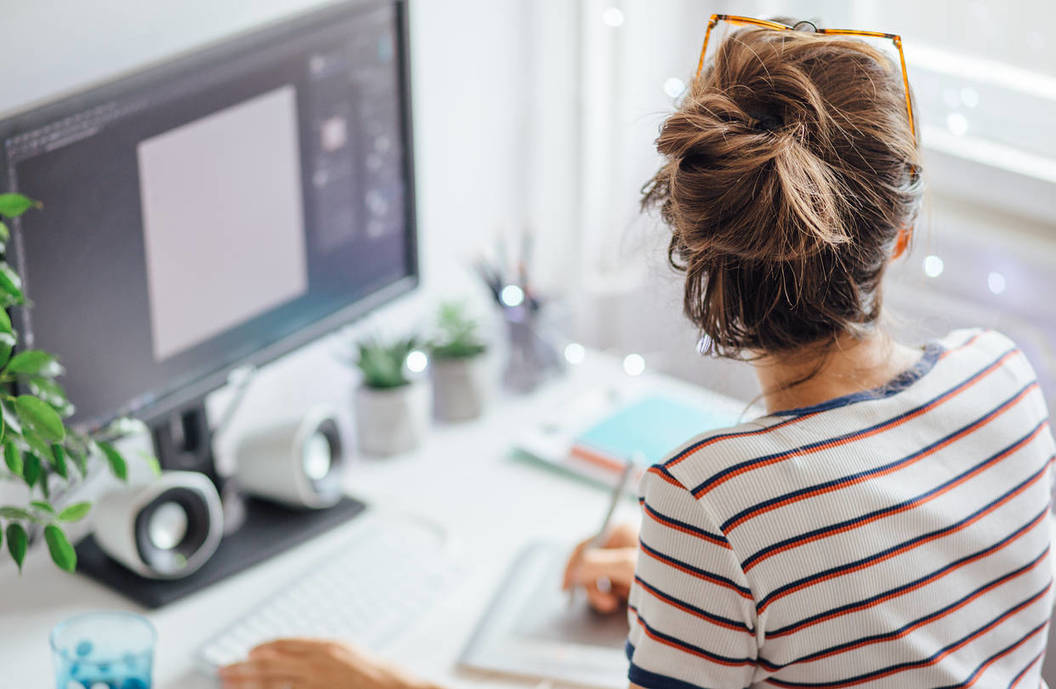 Numerous businesses depend on Adobe creative suite software to save money and time. To satisfy these customers, Adobe is consistently offering dynamic apps to develop exciting content. Other than many other tools that can help you with video production and editing, the Adobe one has new improvements and features that are available for creative cloud apps. The new features will help you to save time and complete work without delays.
The adobe creative cloud updates offer video-oriented features, such as Content-Aware. You can get the advantage of new abilities for graphics and titles, refining audio mixing, preparing and organizing project media, and crafting animations. See the latest features of post video production in Adobe Creative Cloud updates.
Content-Aware Fill
The new update comes with a content-aware feature to remove unwanted objects. It can automate the removal of visual elements, such as signs, boom mics, and people. This feature is great to save your time of tedious manual work.
The latest updates offer fast mask tracking for color workflows and effects, double GPU optimization, and better hardware acceleration for H.264 and HEVC formats. This tool is important for the postproduction of video. The company offers new features based on Adobe Sensei (machine learning technology) and AI (artificial intelligence).
Adobe stock comes with a huge collection of 10 million curated, professional-quality, 4K video, and royalty-free HD footage. Moreover, you can access graphics templates from independent editors and agencies. These templates will help you to fill gaps in each project.
Project Panel
You can use the Freeform Project panel to storyboard and organize your media. It allows you to visually arrange assets and save different layouts for production tasks, shots, assembly edits, and story ideas. To bring precision in your designs, you can use guides and rulers. These tools are standard in Premier Pro to animate effects, align tilting, and ensure consistency of deliverables.
Adobe Audition CC
Punch and roll is another feature in the audition to polish your audio easily. This new feature is suitable to maintain production workflows in Multitrack and waveform for long-form recordings, such as audiobook creators and voiceover. It allows you to accurately punch in substitute audio without any interruption in performance recording.
Auto Ducking
Auto ducking will help you to produce an audio mix for specific ambient sound in Premiere Pro and Audition. You can make dynamic adjustments with the help of auto-ducking to sound against a spoken dialog. Adjustments of keyframes may be fine-tuned manually to maintain creative control on a mix.
The audition may have some refinements related to workflow. Manual value editing of the keyframe ensures the exact adjustments. It is easy to move clips between tracks without moving hands from the keyboard. Remember, new shortcuts are available to make your life easy. Users can get flexible options by clipping selected commands. It is possible to zoom out or in the entire selection.
Character Animator in Adobe
Users can use puppet rigging to tag layers, search through different puppet rigs, and apply behaviors. It allows you to apply traits to a group of layers or one layer. You can simplify the entire procedure for complicated puppets. Remember, some puppets may permit nuanced performance.
The use of a new filter for search permits anyone to locate behaviors and layers for better efficiency. You can move the jaw of a character automatically in unification with lip-synched and editable mouth expressions (mouth visemes). Adobe Sensei has an amazing computing power to generate automatic lip-sync and decrease the influence of noisy audio.
For Twitch, a character trigger extension is available to improve the performance of live streaming. Users can trigger costume changes (on-the-fly), signature poses and gestures, and impromptu moves for dance.
Install on Several Devices
The adobe creative cloud updates allow you to work on more than one computer. You are not tied to a computer. It will enable you to download apps on different devices and switch between these devices as per your needs. Feel free to switch between mobile devices and laptops to complete your work.
You can easily use Adobe tools at two devices simultaneously. It is a significant feature for offices with limited budgets. Creative can save their money and time with this unique feature. Fortunately, new releases and features are available immediately. Moreover, you will get alerts for new features and updates.
Work without Any Restriction
Adobe creative cloud updates allow you to work without any restrictions. There is no need to worry about emailing files or USB drives. You can select a file from the creative cloud, save it, and choose a backup from anywhere. It is easy for everyone to work with creative cloud file storage.
You will get storage of 1TB to store files and share them with your team members. Furthermore, you can access thousands of adobe fonts. Several filters are available, such as decorative, sans serif, serif, etc. In short, creative adobe cloud libraries will help you to save time. There is no need to search through folders for videos, branding materials, brushes, color themes, icons, etc.