Style Your Streetwear Like A Celebrity: The Latest Trends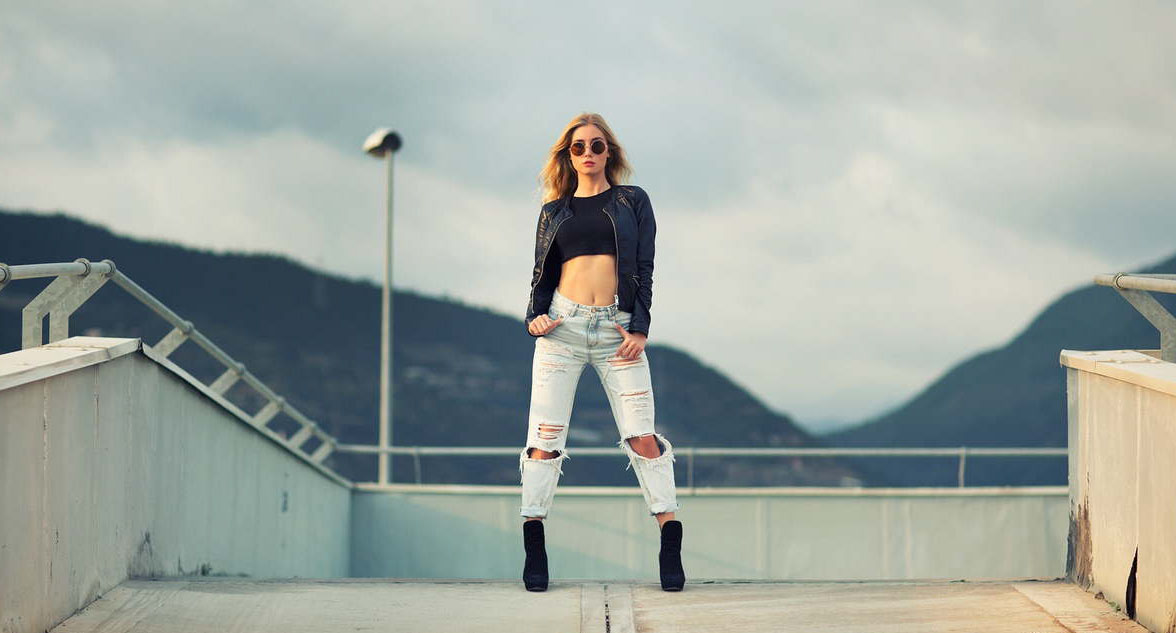 A growing number of high-end designers are taking their fashion cues from streetwear, and celebrities are making sartorial statements on red carpets and runways. Streetwear emerged from various subcultures, and though this makes it hard to define, it is easy to identify. Expressive dressing prevails over the prescribed style, and these celebs are showing us how they are incorporating the latest trends into their streetwear essentials.
The Floral Bomber Jacket Is A Juxtaposition That Makes Streetwear So Unique
From the 18th century daisies to the Victorian era sunflowers, it is easy to trace the extended relationship between flowers and fashion. The timeless pattern has transcended thousands of centuries, and it is still on trend today. Although it is harder to pinpoint a specific flower moment in the 20th century, the diverse interpretations of the motif mirror our dynamic, ever-evolving reality. The timeless trend always manages to strike a chord with evolving fashion movements, including celebrity streetwear. The military-style bomber jacket is bonafide streetwear essential, having emerged from various subcultures that include both punk movements and gay communities in the 1980s. Floral patterns on a bomber jacket create one of the juxtapositions unique to street style.
Give Depth to Monochrome Colors With Textured Pieces
Gwen Stefani knows how to keep the spotlight on her floral flair by styling a monochrome floral bomber jacket with a sheer black mesh dress and killer cut-out heels. The floral pattern is a statement in itself, and by layering it over a black dress, you can dilute the intensity just like Gwen. With neutral colors in your bomber, you can get creative with your LBD color and texture, mixing it up with satin and subtle patterns for added dimension.
Figure-flaunting jeans and a white tee will also enhance the contrast and break up the pattern. If you are going out, faux leather leggings will give your outfit even more of an edge. Gwen's signature bold red lips add a splash of color to the look. You can recreate the effect with a statement shade of lipstick or with a standout color in your accessories.
Create Continuity in Colors
Brie Larson is known for wearing her Gucci floral bomber with colorful tees, offering a lesson in how to level up your "jeans and a nice top." She creates continuity in her look by carrying the accent tones in her jacket through to her tee. You can create a similar effect by choosing a core tone in your jacket, then matching it to your top, dress, or accessories — you will be amazed at how the color pops when it is linked together with shoes, jewelry, a belt, or a handbag.
Florals offer longevity, and the trend is here to stay, so a versatile jacket is a great investment. It is traditional streetwear with a twist and looks fantastic over a mini dress or with jeans and a top, ticking all the boxes between seasons.
Bucket Hats Are Officially Bougie
Bucket hats were one of the major fashion themes that emerged from Spring 2020, and they are transitioning into a winter must-have. When carried off confidently, the bucket hat could be the cornerstone of your outfit. It can also take your look from festival to fly fishing real quick. There is not a lot of middle ground with this 360-degree brimmed throwback piece, but fortunately, a few street-savvy celebs have shown how to work the Britpop staple into a streetwear essential.
Hit Two Trends With One Accessory
Gigi Hadid likes to take a walk on the wild side with a cheetah-print fuzzy version of this streetwear classic. Gigi often pairs her hat with a casual yellow shirt layered over a long sleeve black top, effortlessly tying the pieces together with the subtle color coordination. Bucket hats are a year-round accessory, with warm fluffy material and cotton for winter, or denim for summer and spring.
If Rihanna isn't already your fashion icon, then she should be. No one else has pulled off a snakeskin version of what was originally known as the "Irish walking hat." The Barbados Babe is, as usual, one step ahead, and in 2018 she stepped out in her snakeskin dress with a matching bucket hat by Atelier Versace. Unlike leopard or cheetah print, a darker palette with gray, white, and black is easier to incorporate into an outfit, and the streetwear aesthetic works especially well when worn with denim or leather.
With careful planning and consideration, mixing multiple patterns can represent artisanal expertise and a visual extravaganza. Without it, you will look like the chair in the corner of your bedroom that is home to the reminders of yesteryear and the rejects of yesterday.
Playing Around With Patterns
With careful planning and consideration, mixing multiple patterns can represent artisanal expertise and a visual extravaganza. Without it, you will look like the chair in the corner of your bedroom that is home to the reminders of yesteryear and the rejects of yesterday.
Watch Your Tone
Kerry Washington proves that tonal is a tried and tested way to mix patterns while keeping every element of your ensemble in line. When two prints collide, she makes sure that the colors work in subtle harmony to avoid an overwhelming clash. She breaks up the patterns with a darker ribbon belt. If you are new to mixing patterns, this is a gentle introduction that will build your confidence over time. Create a slight gradient effect between the hues in each pattern, then draw attention to the detail with a plain belt that accentuates your waistline.
Size Really Does Matter
Diane Kruger's style highlights the importance of playing proportionate patterns. Although the patterns in her top and bottoms might not always share a color scheme, she makes sure they go. For instance, smaller dots in a skirt will complement bigger dots in a blouse. Kruger is an expert risk-taker when mixing colors and patterns, and with a darker skirt or shorts, she always leaves room for a brighter color or bolder print in her top. This general rule of thumb applies when pairing big checks and small checks, broad stripes, and narrow stripes, or a gingham check shirt with a wider striped tie.
Celebrities know that when it comes to mixing patterns, it is best to be extra with your outwear. For maximum effect, wear a bolder leopard print jacket over a more nuanced pattern.
The Rise of The Graphics
Streetwear harnesses the power of communication through symbolism, subculture, and strong statements. It is art and activism, and there has been a growing trend towards feminist fashion in graphic depictions. Celebrities such as Natalie Portman and A$AP Rocky proudly showed off their values with the "We Should All Be Feminists" t-shirt from the Dior Spring 2017 collection. The trend has gained momentum since then with bold options for every occasion.
Smart Casual Staples
Wear your tee with jeans, sneakers, and a bomber jacket for a laid-back look. A few innovative alternatives will elevate the aesthetic to smart casual. Swap the jacket for a blazer or tuck the tee into a chic pair of trousers and replace the sneakers with heel boots.
Dress to impress and wear your graphic on a shirt dress with knee-high boots – a Kourtney Kardashian favorite that she usually accessories with a clutch handbag. In winter, you can still cop the look with a simple sweater dress. It is stripped down and yet OTT at the same time.
Streetwear has made icons out of outsiders. It is a tangible reminder that no matter the trend, eclectic rule breakers will inspire us with an enlightened and enriching style. Which celebrity style will you be bringing to streetwear?