Latest Fashion Trends & How to Style Them
Keeping up with the latest fashion trends can be an exhausting job. It can be hard to determine if bootcut or boyfriend jeans are trendy and can be even harder to figure out if graphic tees are cool or out for the season. The latest fashion trends are in, though, and here's how you can style them for the perfect outfit!
Bold Florals:
Move over warm months, bold florals are the latest trend to take over every season. While summer and spring florals are a classic choice, fall and winter florals are the latest style to hit runways around the globe. Muted hues, larger prints, and popular cold-weather flowers are making a big splash in the fashion industry.
While it can be tempting to run out and purchase a brand-new fall or winter floral dress or shirt, first consider pairing a spring or summer one with cold-weather accessories. Putting a cardigan on over your favorite summer floral can take it from the heat of July to cool October nights.
The Right Accessories:
Once you learn how to accessorize professionally, there's no looking back! Many people consider accessories a nighttime essential, but there are so many ways to do accessories for work and day wear.
Pairing a bold necklace with an otherwise simple outfit is a stylish statement that won't make your outfit seem too loud. Or you can pair a simple but beautiful galaxy glass pendant with anything to give it an elegant and classy look. Accessories are the key to take an outfit from bland and boring to fun and fashionable.
Mixing Prints:
Clashing prints have always been a major fashion no-no, but what if you could find prints that actually matched? It's easy to pair prints when you pick a common theme and stick to it. Prints in the same colorway can match and will even look good paired with other prints. Mixing them can still seem risky to people who have never done it before, so try it out in a small way before you decide to take a leap.
Pairing a floral scarf with a leopard skirt is an easy way to mix your prints, but make sure there are some coordinating colors in each of the prints. Finding prints in neutral tones is also an easy way to mix prints without clashing.
Graphic Tees:
Graphic tees have come and gone and come again in fashion, and once again they're back as a popular option for casual weekend wear. With a recent surge in the popularity of boutique-style clothing, graphic tees are making a major comeback.
Style your graphic tees however you like! Pairing them with leggings or jeans creates a cute and casual look. Styling them with a fun skirt or paired with metallic accessories is a way to dress them up.
One-Pieces:
From rompers to jumpsuits, single-piece outfits are a great way to reduce some bulk in your wardrobe and look trendy at the same time! Rompers are a great choice for warm weather while jumpsuits work better during the chilly months. You won't have to worry about trying to match the top and bottom pieces!
Adding a light jacket and gladiator sandals to your romper look will let it carry you from the beach to the boardwalk to drinks with the girls at night. Jumpsuits can be styled similarly, but they also look great with a cardigan and boots for a trendy fall vibe.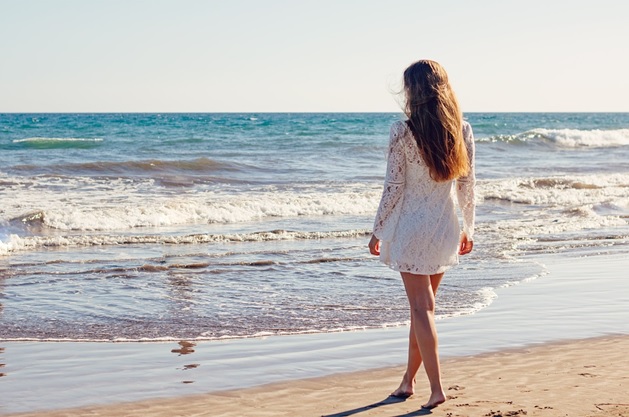 Season Switchers:
While it might be hard to wear your favorite November sweater in July, arming your wardrobe with a few pieces you can carry from season to season is a great way to ensure you have the right look all the time. You can try different things like adding seasonally-appropriate accessories to your outfits to help carry key pieces throughout the whole year. A great way to get the most out of your clothes is accessorizing.
A fun way to wear summer dresses in the winter is to pair them with a structured blazer and opaque tights. Solid dresses and print dresses all look great when paired with neutral colors, so keep a few on hand to always get the best look.
Reused and Recycled:
It might be unreasonable to get your entire wardrobe from second-hand stores, but repurposed outfits are a big hit in the fashion world. Everyone's going green, and the fashion industry is no exception. You can find beautiful pieces at second-hand stores and dress them up or down with key pieces from your own wardrobe. Find things like sweaters, t-shirts, and even dress pants at thrift stores. If you're sewing savvy, you can alter them to be even trendier!
When you know more about the latest styles and the best way to wear them, you can be better prepared to stay on top of the trends. While the hottest looks are constantly changing, preparing yourself with classic staples and supplementing with new pieces from season to season will help you be on-trend all the time!