Best Jean Styles For Your Body Type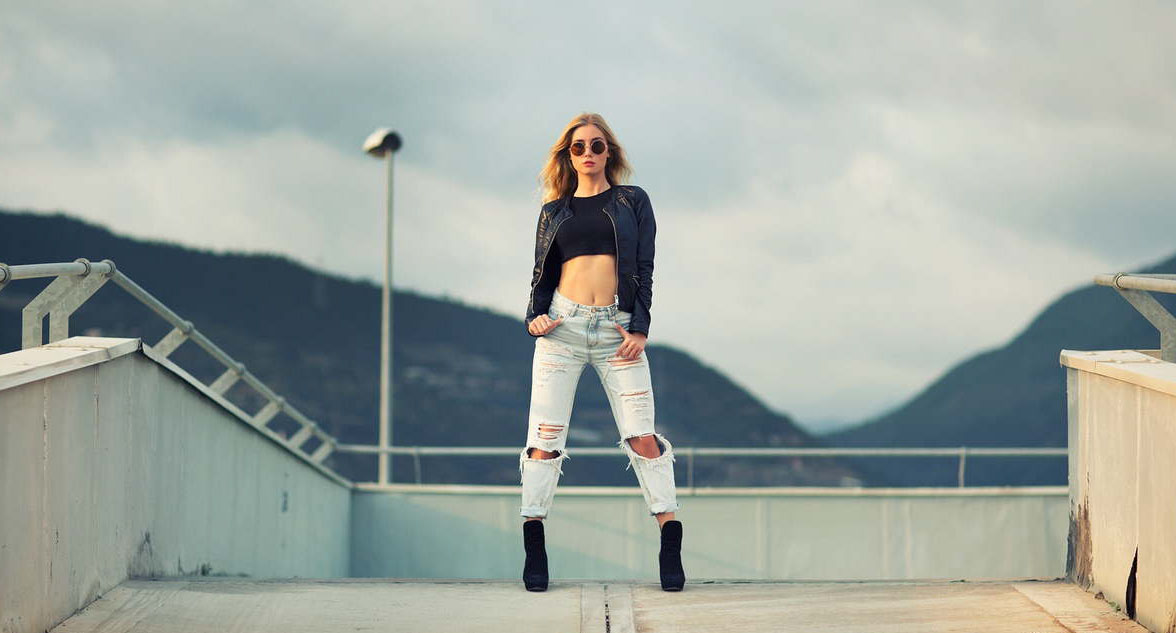 Who does not love to shop for jeans according to their body type? Gone are the days when women struggled to find the perfect pair of jeans for themselves. Now, there are plenty of options to explore all over the world, with different designs, colors, and fabrics. You can easily buy the right pair for your body type from a variety of places at reasonable rates. That has made shopping a fun activity in everyone's life, including the ones who first considered it torture.
If you are someone who still failed to find the best jeans style for your body type, then do not lose hope. We have got you covered. Now you will not have to worry about which style goes with your body type. We have done the job for you as there is a list of best jeans for your body type mentioned below. It is a one-stop solution to all of your jeans related problems, so hang in there! It is time to check the list of which style goes best with how you look and how to carry it.
1. The Best Jeans for Someone Having an Hourglass Body Shape
If you have an hourglass figure, then high waisted jeans will be the best for you. Since high waisted jeans help in accentuating your body shape, there is no doubt in investing in this pair. The best thing about this pair of jeans is that your curves will look really lovely with a fuller bust. Other girls would kill to look this good in high waisted jeans, so do not overthink it. Another fantastic feature of this jeans style is that it will make your waist look smaller. That will draw more attention to your hip area, which you will surely admire.
2. The Best Jeans Style for Someone Having a Plus-Size Figure
Everybody would love to see you in a straight leg jeans style if you had a plus-size body shape. You are blessed with a bountiful form, so do not think nothing will suit you. You can look remarkable in straight-legged jeans that will help in skimming the curves you are blessed with. In this way, you will look even more flattering with a little bit of a form-fitted shape. Not just that, but this jeans style will be comfortable to carry and pair up with different types of uppers. There will be a perfect balance between your thighs and hips, making you look elegant at the same time.
3. The Best Style of Jeans for Someone Having a Pear Shape
If you have a pear body shape, then you are indeed blessed with a cute butt. Try to bring out your pear body by wearing a super stretchy skinny pair of jeans whenever possible. Yes, skinny jeans are the classic pair of jeans everyone owns nowadays, but you get to look perfect in them! So go old school with full confidence and slay in the ideal pair of skinny jeans. Your legs will look startling while wearing skinny jeans with a breathable fabric. For a better fit, go for skinny jeans that are raised a little higher from the hips. This will be just the right type of jeans for you, especially in the black color.
4. The Best Jeans Style for Someone tall
Well, a tall person can look incredible in any type of jeans, but flare jeans will be the best fit for you! Your long legs and elongated thigh area will undoubtedly look beautiful in flares, with perfect definition near the bottom. So shop for flare jeans which are fitted on the top with an A-line shape towards the bottom. This style of jeans is currently trending as well, so you would not miss out on anything (lucky)!
5. The Best Style of Jeans for Someone with a Petite Body
If you continuously struggle to find the perfect jeans for your petite body shape, then consider our advice. For you, an ankle-length pair of jeans or cropped jeans will do wonders! Just try ankle-length jeans in dark colors, and your legs will naturally appear long. Having a petite body shape is not a bad thing at all, and you can pretty much carry all types of jeans. However, a cropped pair of jeans will work best for you, hugging your body in the best way possible.
Conclusion
There are numerous styles of jeans available in the market, but you need to realize which style is the best for you. Everyone's body is different and unique in its own way, with different jeans designed for different people.