Amazon Retires Alexa Rank Services: Top 5 Alternatives to Alexa Rank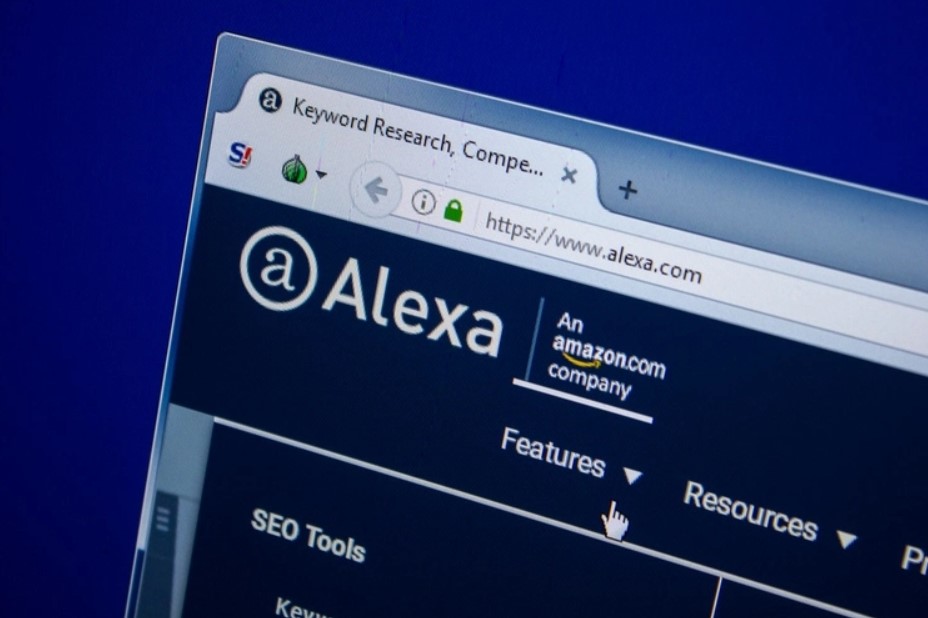 As one of the top SEO Software solutions, Alexa played an essential role in indicating website traffic ranking and website traffic analysis in order to understand the performance. Launched in April 1996, Alexa, the global ranking system, retired its website ranking tool on May 1st, 2022. The service was top-rated among digital marketers as it effortlessly offered the rank score and popularity of a website.
Amazon's decision to discontinue the service of Alexa on May 1st, 2022, came as a surprise to many. This announcement pushed the search for other similar well-programmed SEO Software as worthy as Alexa Rank.
This article will highlight the top 5 Alexa Rank alternatives and their features.
Which Services Did Alexa Rank Provide?
As a global ranking system, Alexa internet was mainly used as a digital marketing tool to convert online visibility into commercialization. Over the years, Alexa Rank provided information on the ranking, keyword research, backlink revenue, website traffic information, study on competitors, etc., to online businesses to cultivate.
Which Are The Best Alternatives of Alexa Rank?
Here are 5 Alexa Rank alternatives according to their functionality and popularity in the market. These options contain some of the best SEO software tools that can help your online business reach a new height.
1. Semrush
Semrush is one of the most well-known for its commendable service. Established in 2008, this SEO Software is one of the best Alexa Rank alternatives as a marketing tool. SEO Software tools, PPC, market research, paid search campaigns, competitive analysis tools, social media, content, backlink tracker, etc., are among the 50+ tools of Semrush. In addition, like Alexa internet, this service also offers domain analysis, website auditing, link-building tools, and support, which makes it easy to use and worthy of its value. Semrush is one of the best SEO Software providers because of its availability and deserves all the fame it gets due to its information and direction.
2. Ahrefs
Ahrefs is yet another famous option among Alexa Rank alternatives, renowned for its optimization of digital marketing tools since 2011. It is a robust and friendly SEO Software tool and a highly effective competitive analysis tool to understand the site ranking and score, making it a worthy substitute for Alexa internet. Additionally, digital marketers can utilize this SEO Software to check keyword analysis, domain rating, site audits, etc.
3. SE Ranking
SE Ranking is one of the best Alexa Rank alternatives for small businesses and provides combined services of Semrush and Ahref, launched in 2013. As the name suggests, SE Ranking works as an impactful SEO Software tool that covers backlink profiles, keywords analytics, competitor research, page monitoring, etc. Moreover, it is famous for its adaptability, accuracy, and scalability while producing and gathering massive amounts of data to construct a solid online presence. This SEO Software is widely accepted among SEO experts.
4. SpyFu
As one of the best Alexa Rank alternatives, SpyFu has been a respected and praiseworthy software since 2006. SpyFu SEO Software tool gives a detailed analysis of competitors such as organic competitors, website ranking, list on PPC keywords of competitors, backlink market, etc. Such analysis gives a closer look at the market moments. The best part about this Alexa internet alternative is that the user can transform the information in various forms like PDF, Excel, etc., and share insight with the decision-making team. Hence, SpyFu is one of the most compelling options for Alexa Rank alternatives.
5. Similarweb
In the list of Alexa Rank alternatives, Similarweb made it to the top because of its multiple features. Similarweb, established in 2007, is highly recommended due to its area-based traffic analytical tools. This SEO Software solution is a fantastic replacement for Alexa internet because it provides information such as website traffic, keywords information, website ranking, backlink marketing, etc., based on geographical specifications like country, continent, category, etc. These metrics help businesses to boost area-wise activities and grow bigger and better. Also, it can help the online industry to build firmer ground in targeted locations and widen its market.
Wrapping Up
Alexa Internet has left a lasting impression on its users; that's why its substitute must be as promising and functional as it was. 78% of the online industry uses SEO Software tools to optimize website traffic. Thus, these tools have become an unbreakable part of today's online presence. If you are from digital marketing, these top 5 Alexa Rank alternatives are a viable option to fill in the gap as they are convenient, and their work is quite similar to Alex.