Top Proven Ways to Optimize Your WooCommerce Store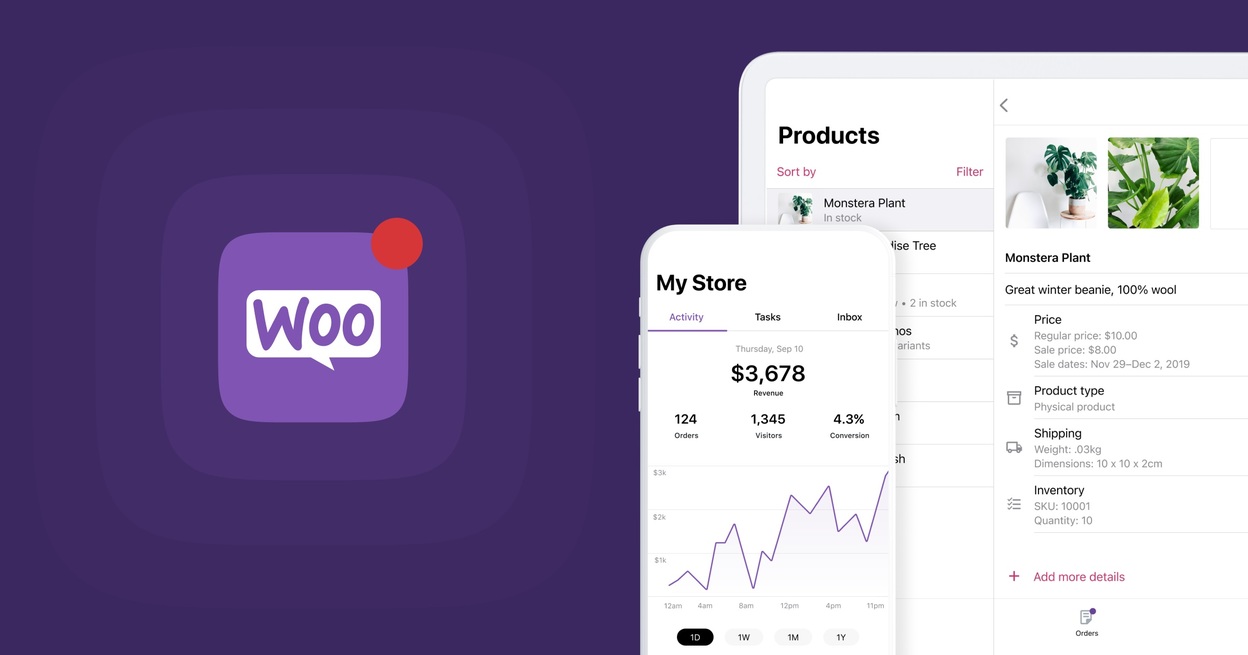 WooCommerce is a leading eCommerce development platform with 36.68% (the highest) of the global market share in 2022. The primary aspect when it comes to meeting expected figures for sales and conversions with WooCommerce is largely dependent on the site's performance. The most relevant question to ask at this point is what factors to consider to ensure optimum performance from a WooCommerce store. The topmost factor is speed, which is a dominating aspect of deciding the performance level of your online store. However, there are several other factors too.
In this post, we have discussed the best ways to optimize WooCommerce site performance. This will significantly impact getting the desired customer base, conversions, and enhanced profitability to build strong brand value.
Performance Is Beyond Loading Speed
The irony with most online retailers is that they relate the performance of their eCommerce websites merely with just one major aspect, and that is the loading speed. Of course, it's a dominant factor contributing to overall performance but not a sole criterion. Hence, you must also pay heed to aspects like mobile responsiveness, easy check-out, clear CTAs, security, social sharing, navigation, visual appeal, and the level of customization that you offer through your WooCommerce store.
Remember, the eCommerce landscape is highly competitive with over 20 million websites existing on the internet. The good thing is, less than 1 million eCommerce sites exceed $1000 in sales every year. So, these 1 million site owners have diligently worked on optimizing the performance of their websites to reach this pinnacle.
How to Optimize Your WooCommerce Store's Performance?
Adhering to these expert-proven tips, WooCommerce store owners can enhance engagement and interactivity for their stores and build good customer relationships compelling them to be loyal to the brand.
Choose the Right WooCommerce Theme
WooCommerce offers over 1400 enticing themes to choose from for your online store. It often becomes too confusing to choose a theme that perfectly reflects your brand's persona and also has amazing built-in features in it. Moreover, there are compatibility issues with certain themes that may have a direct impact on your WooCommerce store's performance. The theme must add to the level of customization that you can offer in certain sections like the shopping cart and checkout process.
Here are the top 10 WooCommerce themes that you can rely on in terms of speed, built-in features, and ease of editing.
Storefront
Astra
Shoptimizer
Woondrshop
Divi
GeneratePress
Ocean WP
Online Shop Pro
Botiga
Neve
So, whether you are going through a WooCommerce development project or already running a WooCommerce store, these lightweight, fast, and easily customizable themes will definitely add to the performance and visual appeal of your WooCommerce store. Of course, there are some premium themes in this list along with some free themes. Hence, you can make a decision depending on your available budget and the scope of your WooCommerce store.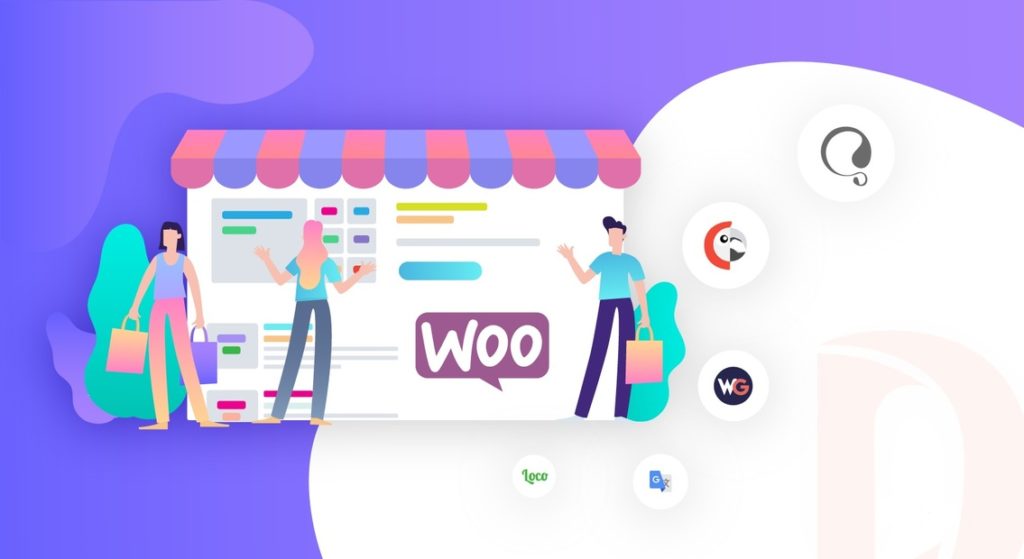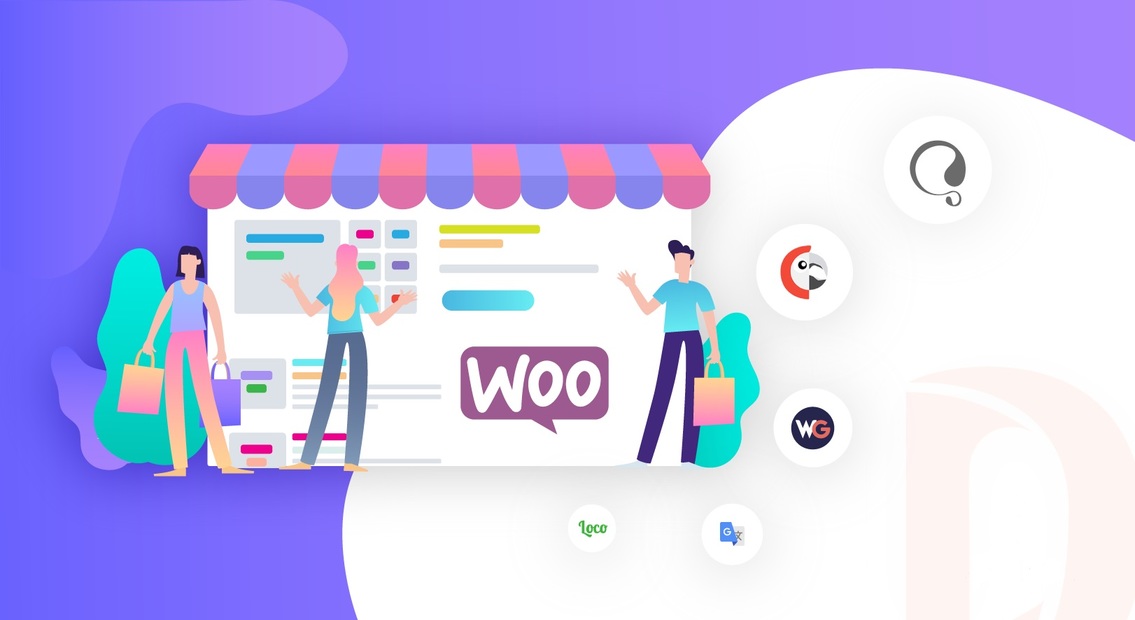 Make It a Holiday-ready Store
People expect to see something enticing on each holiday or festive season in your WooCommerce store. Moreover, it's the best time for eCommerce stores to record the maximum sales in their annual journey. Hence, you can't ignore this opportunity and let it go to waste.
Tweak your WooCommerce theme and try altering the colors, fonts, and design to give your store the required feel and touch for the festive season. Make sure that your design modifications perfectly portray the message or highlight the biggest sales. Try offering discounts on products that are relevant to that particular holiday season or a purchase-specific discount ($100 + purchase) or offer free shipping during the festive seasons. This will certainly yield fruitful results in terms of sales and will keep your customers engaged with your WooCommerce store.
Speed Optimization
As discussed earlier, the speed of a WooCommerce store also plays a critical role in deciding its success and has a significant impact on your site's performance. Online buyers hate waiting for more than 3 to 4 seconds to open an eCommerce website. If your store's loading speed is too slow, you can't find new visitors for your site and will lose existing customers too.
To ensure optimum speed for your WooCommerce store, you must start by optimizing your images. Yes, the excessive use of high-quality and large-sized images makes your web pages load slowly. Hence, it is recommended to use 800 x 800-pixel product images on your WooCommerce store. You can compress images using tools like EWWW, Adobe Photoshop, ImageOptim, TinyImage, and others to do this conveniently.
Leverage Up-selling & Cross-selling
This is the best way to let your customers explore products that have gone unnoticed by them. Just go to "Products" and select items for which you want to show the up-sell or cross-sell option. Upselling refers to suggesting a higher-end product to the buyer except for the one that he/she is looking for whereas cross-selling refers to suggesting products or accessories that are related to that particular product that a buyer is viewing. This practice is very effective in eCommerce marketing and WooCommerce offers this functionality at great ease. This can certainly tempt customers to buy some more products from your site and this also adds to the customer value as they get to see more relevant products than what they were looking for.
Keep Updating the Product & Landing Pages
The design trends in the eCommerce industry keep changing frequently and if you don't catch up with this, you might see a steep decline in your website's traffic. The landing page of your WooCommerce site creates the first impression on visitors; if it is convincing, that visitor can be turned into a paying customer. Keep altering the layout eliminating any kind of ambiguity and ensure that all relevant information (regarding your brand and products) is provided on the landing page.
Similarly, the product pages must also be optimized from time to time using high-resolution images that can be zoomed in. Make sure that you use relevant keywords in product titles and descriptions. The image spacing is also a critical factor to decide the comprehensiveness of your product pages. Share customer reviews and testimonials on your product pages that will create more trust in visitors to make a purchase from your site.
Offer Personalized Content
Online shoppers always expect that "Red Carpet" treatment when they visit an eCommerce website. The level of customization offered through your WooCommerce store can make a big difference in your conversions, retention rate, sales volumes, and overall profitability. You must leverage your analytical skills and try offering custom product recommendations to your loyal customers.
Switch to a Regular Maintenance & Support Service
This might seem to be a costly affair for you but it certainly has long-term effects on your WooCommerce store's performance and efficacy. If you don't have an in-house team for this, switch to a trusted maintenance & support service that keeps monitoring your site's performance and provides required updates (themes & plugins) and bug fixes. This will help you to offer a seamless user experience to your customers and the more convinced they will be with the shopping journey, the better results you will start getting.
Endnote
We hope this information will help you identify the bottlenecks in your WooCommerce store's performance and achieve desired results by implementing these critical tips. Add more clarity and customization to your store and leverage data smartly, and you will start witnessing transforming results over time.
Author Bio:
Nathan Smith is an experienced app and web developer, currently working with TechnoScore- a leading WooCommerce development company. As a technology enthusiast, he is passionate about sharing his web and application.