Powerful Techniques for Running a Successful E-commerce Store
Running an e-commerce store can be both exciting and challenging, but with the right techniques, it can be profitable. Whether you are just starting out or looking to take your existing store to the next level, this blog post will provide you with some powerful techniques for running a successful e-commerce store.
So, let's dive into the world of e-commerce and discover the secrets to success!
Product Selection
It is important to make informed and strategic decisions when selecting products to sell. Conduct market research to determine which products are in high demand and what customers are looking for in terms of features, quality, and price. Try to find products that are unique and offer something different from what's already available in the market.
Consider the cost of goods and the prices at which you will sell the products to ensure that you have adequate profit margins to sustain and grow your business. Also, make sure that the products you choose to sell are compliant with all relevant laws and regulations, and that they are ethically and sustainably sourced.
Provide Easy Navigation
Simple and easy navigation on your site can improve the user experience and increase conversion rates. Organize your products into categories that make sense to your customers, and use descriptive names for each category. Add a search bar, filter option, and drop-down menus to make it easier for customers to find what they are looking for.
Offer Discounts & Free Shipping
Offering discounts and free shipping is a great way to win the heart of your customers. If you are on Shopify, you can try iCart Cart Drawer Cart Upsell to give upselling, cross-selling, and many more discounts including free shipping. Seeing the discounts customers will always tend to buy from your store.
Make Your Site Responsive
Making a site responsive is an important step in becoming a successful eCommerce brand. A responsive site adjusts to the screen size of the device being used whether they are accessing your site on a desktop, tablet, or smartphone. With the growing number of consumers using mobile devices to browse and shop online, a responsive site can help attract and retain mobile customers.
Marketing
Marketing is an important factor in becoming a successful eCommerce brand. Marketing helps you reach potential customers and build awareness of your brand, and products. Understanding who your ideal customers are is crucial to effective marketing. Social media platforms such as Facebook, Instagram, and Twitter are essential for reaching your target audience and building a relationship with them.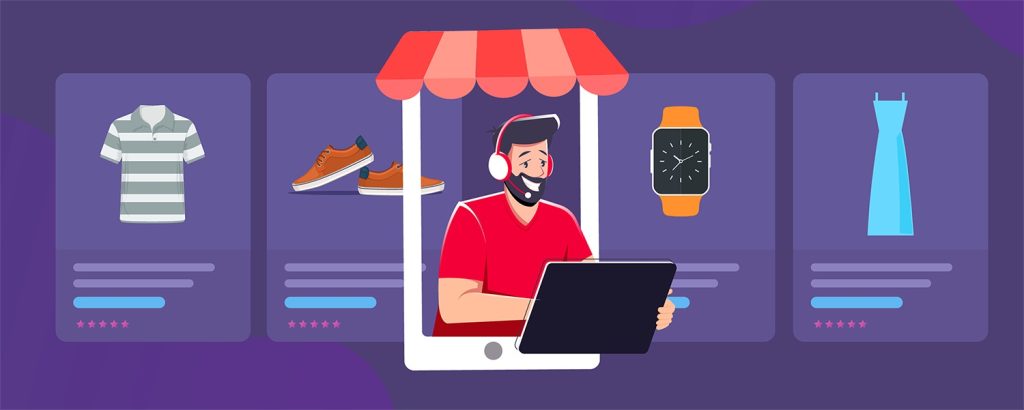 Simplify The Checkout Process
Make sure the checkout process is straightforward and easy to navigate, with as few steps as possible. Give customers the flexibility to pay using their preferred method such as credit cards, PayPal, etc. Also, make sure that the information displayed during checkout is clear and concise.
Security
Security is crucial for building customer trust. Make sure your website uses HTTPS, which provides an encrypted connection between the customer and your website. Use a secure payment gateway, such as PayPal or Stripe, to process online transactions. Also, make sure sensitive information, such as credit card numbers and customer details, is stored securely.
Give Unique Buying Options To Keep Them Coming Back
Offering unique buying options can be an effective way to differentiate your eCommerce business and increase customer loyalty. Offer customers the option to subscribe to a regular delivery of products. Offer product recommendations and customizable products like personalizing products to customers' choice such as creating custom t-shirts or designing their own jewelry.
Also, you can offer unique and limited-edition products that customers can't find anywhere else. By offering unique buying options, you can stand out from the competition and create a better shopping experience for your customers.
Improve Cart Abandonment
Cart abandonment is a common issue faced by e-commerce businesses where potential customers add items to their shopping cart but then leave the site without making a purchase.
To reduce cart abandonment streamline the checkout process, offer multiple payment options, provide shipping information upfront, show product reviews and ratings, implement a cart abandoned email campaign, provide live chat support, etc. Implementing these strategies can help reduce cart abandonment and increase sales for your e-commerce business.
Great Customer Experience
Providing great customer experience is crucial for the success of an eCommerce business. Provide prompt and helpful customer support through channels such as live chat, email, and phone. Responding to customer inquiries and complaints in a timely manner will give a good impression to your customers. This can give a great customer experience and build a loyal customer base for your e-commerce business.
Conclusion
In conclusion, running a successful e-commerce store requires careful planning, execution, and attention to detail. By implementing the aforementioned techniques you can deliver a great customer experience and can increase conversions.
Ultimately, the key to running a successful e-commerce store is to continually analyze and optimize your operations and stay up-to-date with the latest industry trends and best practices. By doing so, you can ensure that your store stands out from the competition and meets the expectations of your customers.
Author Bio
Sajini Annie John is the Technical Content writer of Identixweb. She is passionate about writing unique, top-notch content that makes the web more user-centric. She loves to help businesses to achieve their business goals through content. She has 4 years of experience and has written for high-DR websites.