Mobile App VS Mobile Website: What Better for Business?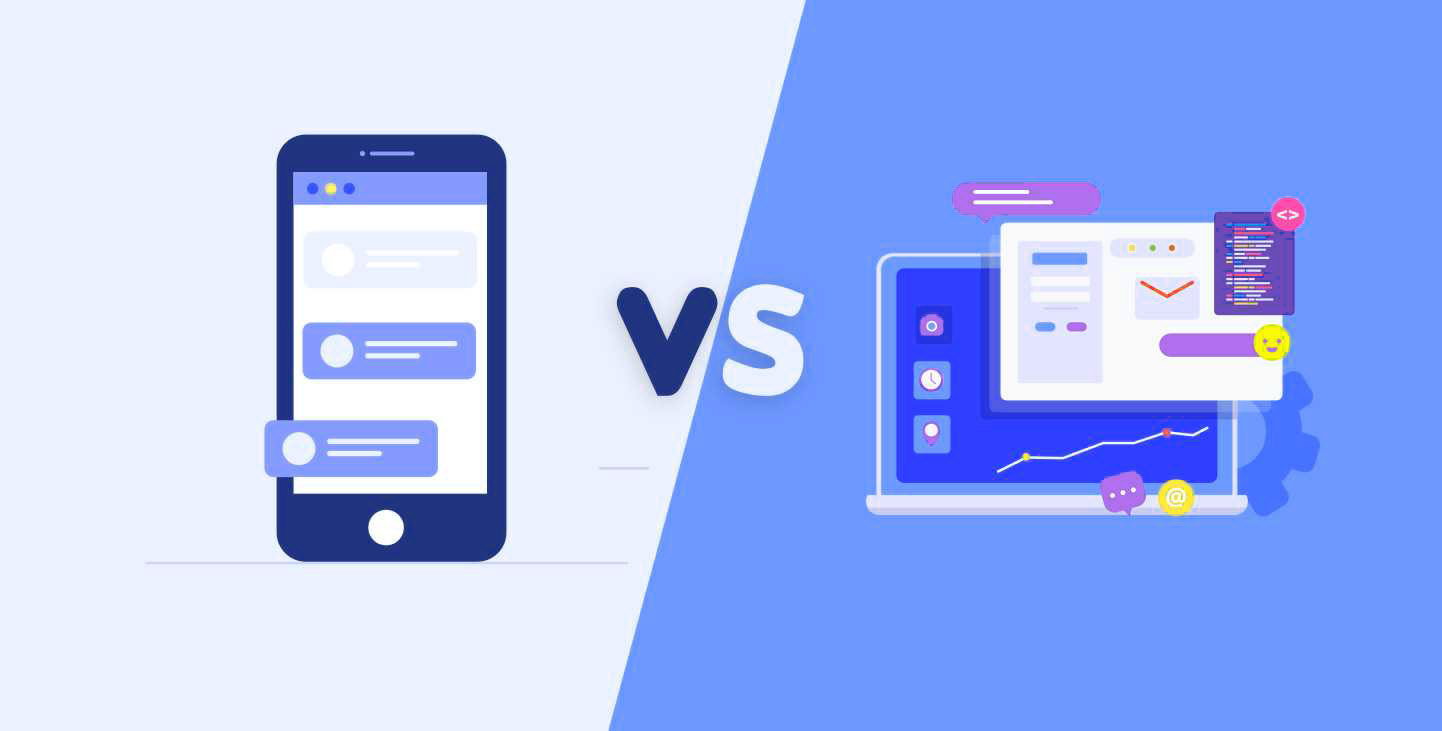 Today, mobile technology is one of the fastest-growing IT segments. What was slow and inefficient yesterday may outperform some laptops today. Mobile chips are becoming more technologically advanced with each generation. So naturally, in such conditions, you should not only keep your nose to the wind, but it is also possible to reorient your site to mobile applications.
Today we will discuss the advantages and disadvantages of mobile sites and applications and also try to determine who is better.
Benefits of Mobile Websites for Businesses
Just 7-8 years ago, few people thought smartphones would become the most popular platform in the world, overtaking laptops, PCs, and others. No one even thought about creating banal amenities for phone users. Back then, websites were more like poorly written novels than user-friendly resources. In those distant times, accessing web resources from something without a keyboard, mouse, or monitor was a torment.
But as time passed, mobile chips became more powerful, and the gadgets became more affordable. The number of users of modern smartphones increased, and then a request was formed for convenient and responsive platforms. Attempts to "sit on two chairs" failed the pages were inconvenient for users from PCs and laptops and smartphone owners. Making a user-friendly website is not enough; it must be adapted to mobile architecture. It should be adapted to mobile architecture. It was then that the adaptive versions of web resources were created.
Mobile versions are located at the same address they are automatically transferred to the user of a mobile device. However, they differ in simplicity, scaling images (they do not occupy the entire screen of the gadget), and overall comfort. If we detail the advantages of the adaptive version, we can highlight the following:
Compatibility: site functionality is available on all devices.
Ease of improvements: it's much easier to update a single resource than to download updates for each version of an application.
SEO optimization is available only on websites, it allows you to attract more customers and generally make the resource more popular.
Accessibility: it is much cheaper to develop a responsive version of a website than to create a standalone application.
But web platforms adapted for mobile devices also have disadvantages and should be discussed.
Disadvantages of Mobile Websites
The main disadvantage of the mobile version of the site is its probable irrelevance. It's not necessary to develop an adaptive version of web design. But the trouble is that most customers who log in from smartphones today use applications rather than a browser. It is inconvenient for the user to open one application to open new tabs there, to search there (and open in another window) the payment page, etc.
Customers want to place an order or find the necessary information in a few clicks. Although websites try to comply with this rule, they lose functionality to a separate application. This is the second major drawback. Web solutions can provide the user with fewer features than applications. However, they have a lot of technical limitations that are not so noticeable on a PC but are immediately evident to smartphone owners. For example, the convenience of using geolocation or files on a memory card – it is incredibly inconvenient to use functions of this format on sites.
Now let's compare the above with mobile applications!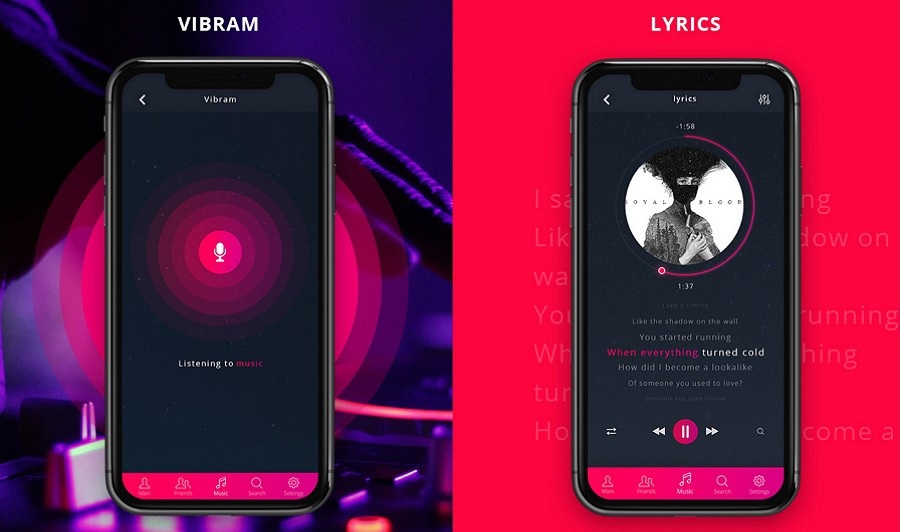 Benefits of Mobile Apps for Businesses
The growing popularity of mobile gadgets has led to a change in market conditions. As we wrote above, more is needed to give users a separate convenient site. Today it is necessary to provide a wide range of opportunities, actively use features and much more.
Naturally, if everything is done correctly, you will get a massive influx of audience. This is due to the growing popularity of applications. Over the past 2-3 years, the number of smartphone visits to websites has exceeded that of PCs. We can confidently say that this is far from the end. A mobile phone is an affordable gadget. Today, most users use them to search for information and order services. So naturally, in such conditions, companies focus on developing mobile infrastructure.
As we said earlier in the shortcomings of sites, mobile applications allow you to make the service more technologically advanced. Thanks to the use of features that work correctly in mobile architecture. Among them we can highlight the following:
Improved user experience: first of all, it's a customer-focus approach. If you make the application interactive and allow a person to quickly and conveniently perform a targeted action, customers will definitely not turn away from you.
Offline access: connecting to the Internet is not always possible. In this case, it would be best to make offline storage. This is especially true for information resources.
Opportunities for brand promotion: using mobile applications opens up more options for introducing various advertising, functionality, or other features that contribute to the easy "imposition" of the brand.
Although mobile applications seem to have more advantages, some disadvantages should also be discussed.
Disadvantages of Mobile Apps
The first downside to note is the price. Developing an adaptive version of the site is much cheaper than creating a full-fledged application. However, even the starting app developers for hire will require much more funds than the front-end and back-end teams. Immediately after the price, we can note the constant technical work. Unlike a website, which is pretty easy to maintain occasionally in a satisfactory technical condition, mobile applications require regular updates.
It should also be noted here that your application depends entirely on advertising. In the case of web platforms, SEO optimization could help you. Do not forget that the application will not start "printing money." It will take time to pay off the investments if your product is profitable.
The last drawback can be called a long and laborious approval. Of course, this process depends on the platform, but it always takes time. Naturally, if you have hopes for a mobile application but the budget is minimal, such delays can cause financial difficulties.
Mobile App vs Mobile Website
We can say that now, "the sides are equal." Both websites and apps have advantages and disadvantages. The former can attract an audience simply by taking a top place in the search results of a query. Applications, in turn, have advanced functionality and are generally more popular.
It is important to remember that everything depends on your idea. We recommend developing both responsive websites and mobile applications. If you have any difficulties with this, then appeal to the professionals. They will always lend you a helping hand.
Author's bio:
Yuliya Melnik is a technical writer at Cleveroad. It is a web and mobile app development company in Ukraine. She is passionate about innovative technologies that make the world a better place and loves creating content that evokes vivid emotions.