How To Build An App Like Grab In 2023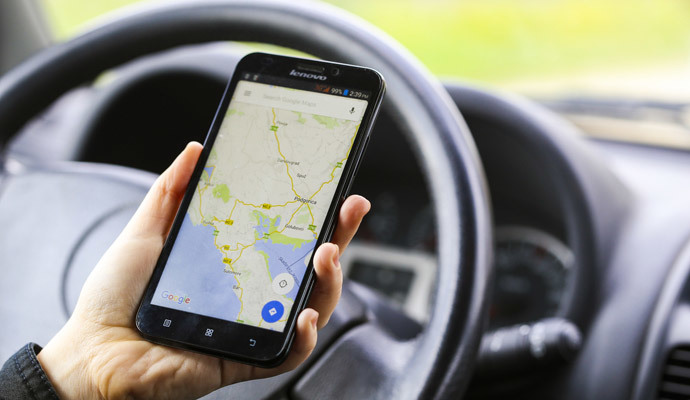 The number of mobile apps is growing so rapidly that there may soon be no sphere for which a mobile app does not exist. Taxi ordering is one of the areas where mobile apps have become essential for users.
No more phone calls, no more cash payments to drivers you choose your driver, and you choose special requirements the driver must adhere to, all with a few taps on your phone! Uber, Easy, Lyft, Hallo, and Cabify are just a few of the various online taxi-ordering apps available, and the list is growing all the time.
In this blog, we will provide you with all the information you need to build an app like Grab in 2023. So, let's proceed! 
GRAB – A Taxi-Booking App
GRAB TAXI (formerly MyTeksi), a Singapore-based company offers on-demand car rental services and logistics advantages through its digital solutions. This service is available in Singapore and neighboring Southeast Asian countries such as Malaysia, Indonesia, the Philippines, Vietnam, and Thailand.
Must-have Features of A Taxi Booking App Like Grab
If you are planning to develop an app like Grab, you need to take care that the features will be different for the passenger's app, driver's app, and admin's app. The basic features are stated below, but if you are still in doubt then you can contact your app development company for more information.
For Passenger's App
Trip History: In this feature, customers can access the data of trips they have taken in the past.
Schedule Ride: This feature will allow customers to schedule their trips. Taxis will be booked according to the scheduled time.
Ride Cancellation: In case, the customer changes his plan to travel, he can cancel his booking with this feature.
Interactive Map: Customers can locate the position of their cab with the interactive maps. These maps show the real-time locations of the cabs. Technology such as AI in taxi booking app is in great demand for implementing these Interactive Map features.
Ride Review: Customers can give reviews and feedback regarding their ride experience. This will help you get a review of your app and driver's performance.
Preferred Driver: If a customer wants a particular driver for their bookings, then this feature can come into use. This will largely help women customers who feel safer with women drivers.
Multiple Destinations: Customers can choose multiple destinations with this feature. This will help more in the scenario of cab-sharing.
Share trip: Safety is a major concern when traveling with a stranger. With this customers can share cab, driver, and trip details with their friends and families.
Panic Button: This button is used for emergency cases. There are chances that a customer may get sick during his trip. He then uses this button to inform the driver.
Favorite Destination: There are many of us who travel only to some particular places. But selecting the same destination, again and again, can be an irritating task. This can be managed by implementing the Favorite Destination feature.
Book for Others: This feature will allow customers to book cabs for their friends and families.
For Admin Panel
Admin Reports: This feature will allow the backend team to access the reports of cabs, drivers, customers, trips, etc.
User Interactive Dashboard: A dashboard that is highly user-friendly and interactive.
Manual Dispatch: This will allow backend teams to allot and dispatch cabs manually.
Driver Transaction: With this, backend teams can access the transaction details of the drivers.
For Drivers
Trip History: This will allow drivers to access trips we have taken in the past.
Route Selection: This can help drivers to select the best route to their destinations.
My Destination: Allow drivers to set the destinations of their trips.
SOS Contacts: This would be a great help for drivers in scenarios such as accidents and vehicle breakdowns. With this, drivers can inform the authorities in emergency situations.
Rider Review: This will allow drivers to give ratings to passengers.
Interactive Map: Drivers can use this to locate passengers and the best routes to destinations. This may also guide drivers on the routes they are unaware of. As of now, we all know the features that have to be implemented in your cab-booking app, let's proceed and have a look at the development process of your cab-booking app.
Steps To Build An App Like Grab
Now that you've decided on the best app features to include in your taxi app similar to Grab, it's time to learn how to build a similar app.
1: Find The Right App Development Company
The foremost step is to get in touch with an excellent mobile app development company that knows how to create an app like Grab. Your app would be a great product if it will be developed by the right people. You can go through the list of best mobile app development companies India on Google to find a good app development company.
2: Choose The Right Resources
Assume you've found the best app development company. Now, any good app development company will have a large resource pool, far more than you require. As a result, the next major step is to form the right team from the available resources. Interviewing technical personnel can be challenging for a non-technical founder. So, a good practice would be to interview the right project manager or hire the company's CTO for this task as well as project management.
3: Get The App Design Ready
Once you have your team, the next step in app development is to design the app. Once you've decided on the app's look and feel, as well as all of its screens, the designers will work on them and send the final version to development.
4: Back-End & Front-End Development
The most important and time-taking step process is app development. To be more specific, the app's back-end and front-end development. Teams of developers work on the back end and front end of a taxi app like Grab at the same time to ensure the timely development of the app without compromising the quality.
5: Testing The App
Now that your Grab-like taxi app is up and running, it's time to put it through for testing. Your taxi app is put through a number of tests, from automation to beta, to ensure that it works perfectly.
6: Launch & Updating
It is now time to release the app into the market after all of the tests and reworks have been completed. Most of the time, the app development company launches it on the Google Play Store and Apple App Store for you. Keeping coming up with new ideas is now the next and final step. A business will just be great in the event if it stays significant. As a result, you should always keep your app up to date with the most recent design, features, and technology.
The Cost Of Build An App Like GRAB
The cost to develop an app like Grab depends on various factors which are very customizable. So, the actual price of developing a Grab-like app can vary on a large range. Still, you can get the estimated cost by calculating the factors.
To estimate the price of the project, you should consider factors such as:
App Design
A platform of the App (Android/iOS/Hybrid)
Backend Development
Web Development (With or Without)
Project Management
Quality Tests
A universally fixed price cannot be used to discuss the cost of your taxi app. The complexity and requirements of the app development project also influence the cost of these aforementioned factors. Additionally, the development company you choose and the country in which your app development is going on, also highly influence the cost of your app like Grab.
Conclusion
In today's smartphone world, your business is only as strong and successful as your digital product; in this case, it is your taxi app like Grab. Having a customer-centric app solution for your taxi startup, such as Grab, will put you on a higher level of business than your traditional taxi competitors. And, as you develop a more versatile app and a more trustworthy service for your customers, you will continue to crush new competitors and reach new heights.