13 E-commerce Design Tips to Improve Online Sales
E-commerce is a difficult business to be in, but if you know what you're doing, it can be extremely profitable. Just think about it, now everyone who has access to the internet can shop online. As you can imagine, this opens up a ton of opportunities for businesses but also comes with its own set of challenges. These days, more and more people are shopping online than ever before. As a result, many businesses have started selling their products online as well.
If you're still not selling online, now is the time to start! Nowadays, a well-designed website is a necessity for any business or brand, and with the help of the right website design agency, you can build a strong business online. There are many ways to help improve your e-commerce sales and we have gathered some of the best practices for you here:
1. Always Prefer a Simple And Cluster-Free Website
Clutter is one of the biggest problems that can affect your conversion rates, especially if it takes time for visitors to find what they are looking for. Studies have shown that removing superfluous designs increases the strength of the message being sent across by an average of about 30%. There are effective ways to highlight your best-selling products without simply cluttering up the site with them – try using sticky arrows instead of stars or use alternating product images/color schemes in "tags" or "featured product" panels, etc.
Although it might be tempting to fill your web page with every feature imaginable, the fact remains that you are not selling your ideas or outlooks. You are selling products. So never forget to keep your site clutter-free and use navigation menus for easy access to different sections of your website. Many e-commerce sites have too much going on in their design which confuses customers and inhibits sales. Users want an easy-to-use interface with intuitive navigation so that they find what they are looking for quickly without getting confused. Cluttered layouts can frustrate viewers and cause them to navigate away from your site so keep it simple.
2. Provide Clear Navigation
Ensure that you have a variety of navigational options available for visitors – it is good to use both text and images. Ensure you also try to create an intuitive navigation system, with clear linkages between sections. Also, remember to include breadcrumbs so that people know where they are and where they've been. You might even want to consider using keyword meta tags or improving the headings on your pages to further help users navigate through your website effectively.
The most common mistake made by the designers is to use cluttered designs with too many links, menus, and submenus which creates a cluster mess that confuses viewers. The users are overwhelmed with information overload and before they can purchase anything they leave your site. To avoid this it is best to provide clear navigation at the top of the page for quick access to popular pages, provide easy access links below each category to allow customers to go back up quickly should they need anything else.
3. Let Your Customers Easily Find What They Need
It's important for e-commerce sites to have an excellent search function so let your customers know where they can find it! Many site owners try hiding their search bar or putting it at the footer of the website. A search is an essential tool for customers so keep it at hand and out in plain sight to increase sales. Make it easy for your customer to navigate through various sections of the website by providing them with appropriate links and buttons. If you have a number of product categories such as clothing, electronics, etc., provide specific links to each section so that the user can immediately jump onto their desired one without scrolling all the way down. This would also help search engine spiders crawl faster and index quickly which in turn would yield higher ranks in SERPs.
4. Use High-Quality Images
This one seems pretty obvious, but many e-commerce websites neglect this simple step. One of the biggest reasons why products get deleted from carts is because of poor quality photos being used which fail to give potential customers a true vision of what the product looks like and how it might fit into their lives. The rule of thumb with images is that if it looks better in person then you should use pictures of the actual product. This gives your customers the best description of the products, what they're like, and how they look.
5. Highlight the Promotional Banner
While designing a website, always highlight any type of promotion or discount coupons available on your site. This would help you gain more traffic and maximize sales during big holidays like Christmas, Easter, Valentine's Day, Mothers' Day, Father's day, etc. It's important to promote your upcoming promotions, especially if they are seasonal or there is a certain promotion that you will be doing throughout the year which gets people into your store. It doesn't just have to be by social media or email but you can also use an e-commerce banner as well. Many retailers today choose e-commerce banners because they give greater returns than other platforms by simply mentioning what's coming up, time frames, how much it costs, etc.
6. Use Product Images
Another one that seems pretty obvious, is that many e-commerce websites neglect using images in relation to their products. People want to know exactly what they're buying and photos are a great way of doing this without having to go through lengthy product descriptions. Every customer likes to see the actual product before making a purchase decision. So always include high-quality images of your products on the site which must be clickable and enlargeable. This would help you provide a clearer view of the product to users and help them make a wise decision while purchasing it from your website.
7. Stay Consistent With Your Branding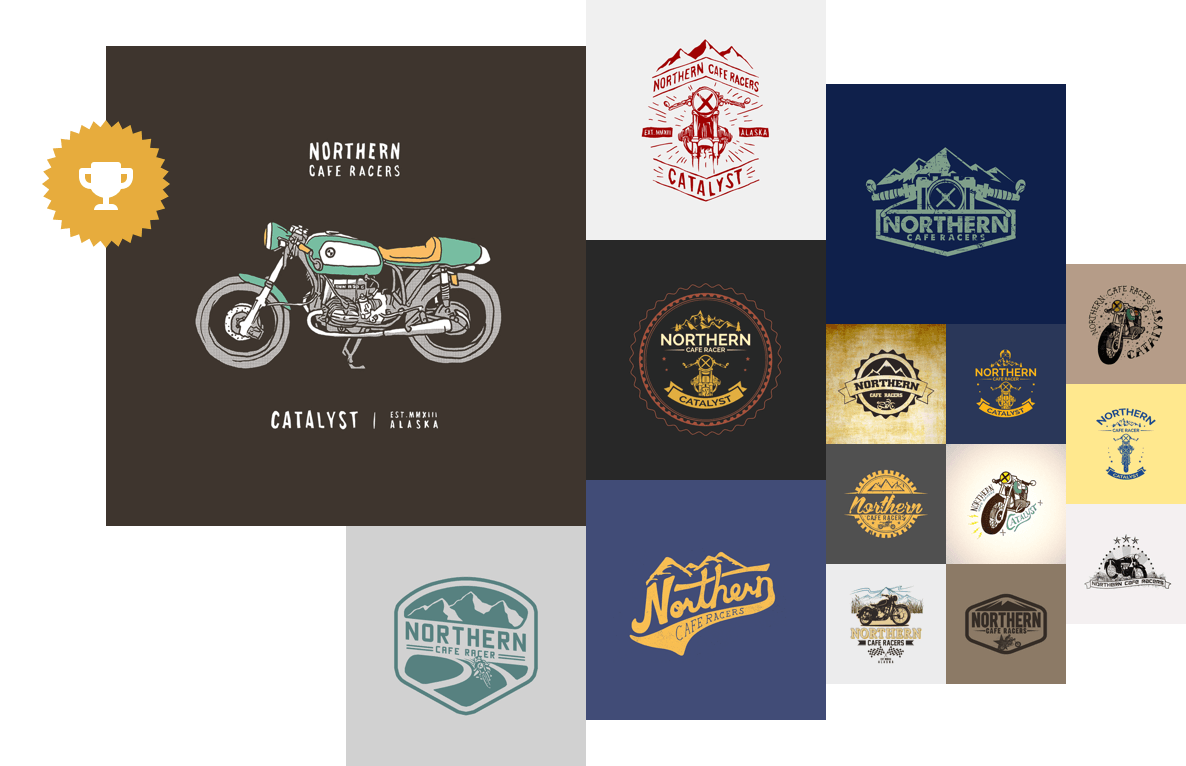 This is one of the most important elements of having a successful online store! You want everything to stay consistent with your branding even what the order confirmation email looks like. It's also important not to ignore any part of your site such as frequently asked questions or customer support sections since these contribute directly to how customers view the quality of your brand.
Selling online is about forming a relationship with your customers, and one of the best ways to do that is to keep things consistent with the rest of your brand's visuals. Keep product images consistent by using similar backgrounds and lighting throughout your store. Incorporate all of your logos and graphics into the design as well – even if they're just small icons next to where you describe each item for sale; those subtle details will make shoppers feel like they're still in familiar territory.
8. Include Customer Reviews & Ratings
If at all possible, make sure you include some sort of rating system as part of your design because it helps build trust between you as a merchant and potential customers. This doesn't have to be a complicated process: just ask your past buyers to leave their thoughts and opinions about the product they purchased, and consider including those comments as part of your design. Customers love to see what other people thought about an item before they make a purchase; if you really want to up the ante, you could even incentivize this process by offering discounts or complimentary products in exchange for reviews.
The inclusion of customer reviews & ratings is one of the best ways to get more sales. By including these two, you'll create trust with your visitors by showing them that other customers have left positive feedback about your company and also giving them the opportunity to read what they're saying.
9. Keep Checkout Easy
Another thing we can do to help increase sales is to make sure that our checkout process is easy and quick for the visitor to complete! This will not only ensure a higher percentage of successful transactions but it will also get rid of abandoned carts which means more money in your pocket! If at all possible, keep the checkout process simple and straightforward (without sacrificing security). One trick we've found helpful here is to make sure your web design makes it very easy for customers to log in with their existing accounts – whether that's through Facebook or Twitter or Google or their Amazon account. This can dramatically lessen the number of information customers needs to enter, which can cut down on drop-offs and abandoned carts.
10. Make Sure It's Responsive
It is important that your website is constantly optimized to work on all devices, as more than 50% of customers expect a business to have an optimized mobile site. This means you need to create websites that are compatible with everything from tablets to smartphones, laptops, and smart TVs.
11. Display User Reviews or Social Proof
One of the best ways to improve your e-commerce sales is by displaying social proof. We've all seen those online stores that display reviews and testimonials below their products. We assume they want us to buy from them because so many people have given their stamp of approval or complimented the product. This is a great way to win over potential customers and encourage them to make a purchase. Showing what people have said about your brand and products gives customers more trust, which makes them likely to buy from you instead of your competitors. This social proof could come in many forms including reviews, press mentions, or awards that the business has won – whatever works best for you! You can also build credibility by adding a custom stamp of authenticity showing your address and phone number.
12. Optimize for Different Devices
Customers want the same shopping experience across all touchpoints, no matter which device they use. So make sure your e-commerce platform allows you to quickly develop mobile-friendly web pages, apps, or even an online store embedded onto your Facebook page. If you're not already there yet, it's never been a better time to start designing responsively so your site looks good – and works well – on all different screen sizes. You can check how your own e-commerce store is displayed across multiple device types with Google's Mobile-Friendly Test.
13. Increase Page Load Speed
First impressions are everything! Studies show that most users expect websites to be loaded within 2 seconds or less. And if they don't load within 3 seconds, chances are they aren't sticking around for long either. If your page loads too slowly, you're probably losing out on conversions – whether it's people abandoning their shopping carts or not even entering their information to checkout. Spend some time reviewing your page load speed on various devices and connection types (ie via mobile or wifi vs broadband) using free tools like PageSpeed Insights. Google has a great guide for web developers that covers everything from reducing image file sizes, leveraging browser caching, configuring server settings, and more. Many of the tips will carry over into improving your e-commerce design too!
Conclusion
E-commerce design tips are meant to improve online sales by increasing customers' trust in you through staying consistent with your branding, offering discounts or complimentary products in exchange for reviews, making sure web design makes it very easy for customers to log in with their existing accounts, etc. So always follow them when you are trying to improve your online sales. Keep these tips in mind when designing an e-commerce website to increase sales. The first step is a good UX design White Paper which will help you to get a better understanding of what should be considered before launching a website. Well designed website makes users happy and pleases them, resulting in higher sales numbers. So don't forget about small details that may have a large impact on the overall user experience!
Author Bio:
Khurshid Alam is the founder of Pixel Street, a web design company. He aspires to solve business problems by communicating effectively digitally. In his leisure, he reads, writes, and occasionally plays a game of table tennis.