Top 5 Drag n Drop WordPress Themes in 2021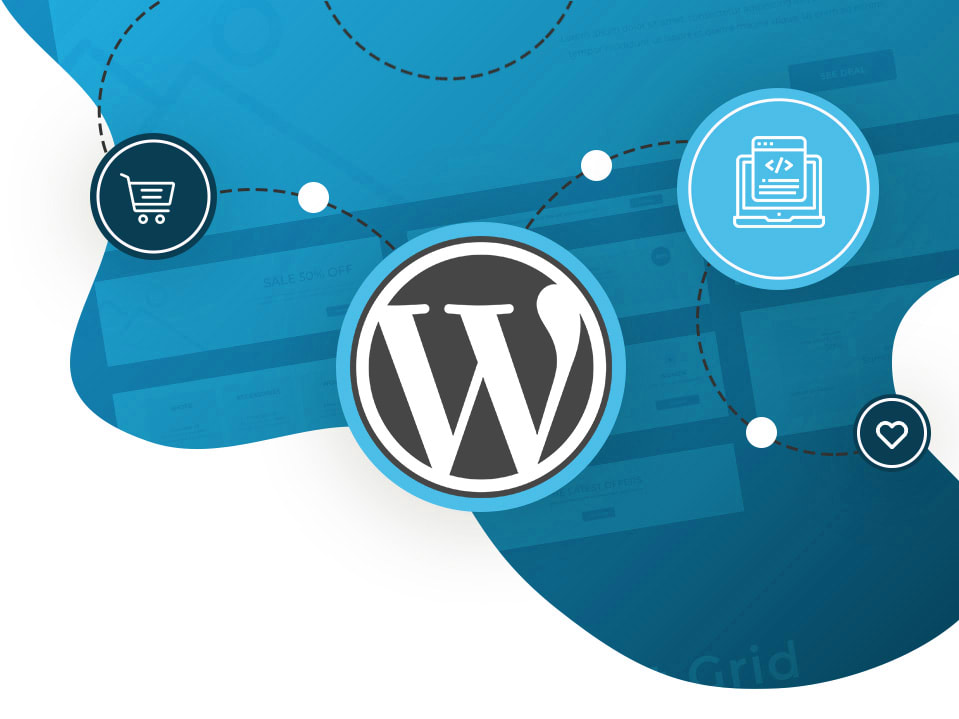 In today's competitive marketplace, all businesses try to create an impressive website by which they can attract customers via online sources. Having a good website is not enough. Companies need to look for something unique, creative, impressive, appealing, and sales-oriented. With it, they have to focus on the source of creating a website, such as – code-based website development and use drag n drop platforms.
When it comes to the drag n drop platforms, the name of WordPress appears at the top. Most website designers and developers consider WordPress as the primary option. It is one of the best and most advanced content management systems that can help with lots of features and functionalities.
On a website, the most important thing is appearance. WordPress has a big theme library, where you can find a big collection of themes for all types of websites. You can easily personalize the themes and give an impressive shape as you want. Here, you can find both types of themes, free and paid.
Sometimes, the users may not find a perfect theme in the collection. Don't worry. In this case, you can upload a theme from external sources and use it in WordPress.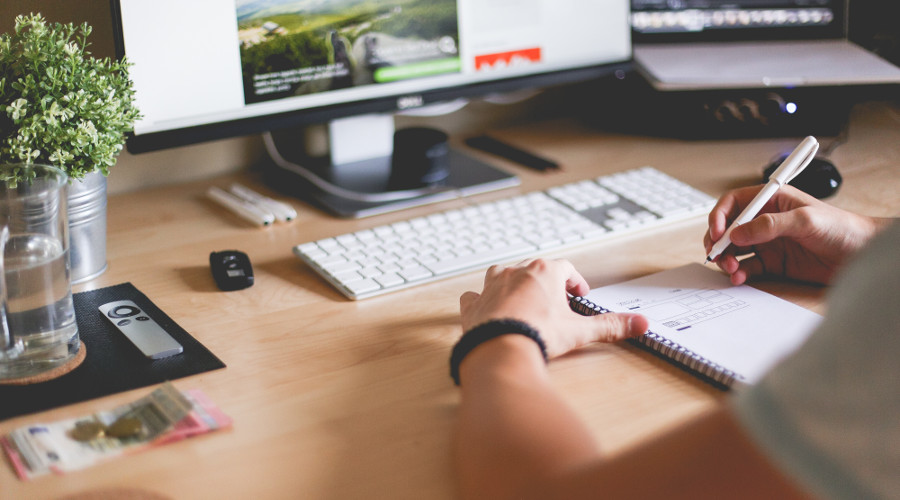 Major Themes
Here, you can get the names and some details about 5 major WordPress themes that can help you design a good and impressive website.
1. Ultra
Ultra is one of the best themes created by Themify. It is created to serve as a solution to multiple requirements. With the use of Ultra, you can easily create any kind of website without facing a single problem. While using it, you can easily import the complete demo data of the theme that can make the process of website building easier.
In this particular theme, you will get 15 types of headers and page styles, around 6 options for background, 6 layouts of a single post, scrolling section, 6 archive layouts, 6 layouts for an impressive footer, and much more. All these things can help you personalize and customize the theme design as you want. When you import the theme demo, it provides a complete setup of content menus, theme settings, widgets, etc. It will reduce the editing and customization time a lot.
With Ultra, you get access to a complete library of pre-designed layouts. Here, you can find around 60 layouts that are ready to use. All you have to do is changing the details. The pre-designed layouts are featured with different types of awesome features and functionalities, such as – parallax landing pages.
Countdown widget
Pricing table
Counter
Progress bar
These are some highly useful addons that you will get as a bonus with 6 others. All these things can feature your website with numerous functionalities and impressive elements.
2. DIVI
DIVI is a well-known theme for WordPress website designers and developers. It is one of the leading and most popular themes on WordPress, created by Elegant Themes. With DIVI, the users will get a specific drag and drop page builder that allows them to create any kind of page layout with the use of different types of elements.
To facilitate the users and save their time, it provides 20 pre-designed website layouts. It can easily boost your website building project speed. By choosing it, you will get a theme that can be customized without any kind of problem.
The main feature that facilitates the users the most is the theme library. This particular library will help the users keep personally created layouts save in the library. In case you want to use the same layout again, you don't need to go through the complete hassle again. All you need to do is, visit the library and use that previously saved layout only. It is also a big time-saving trait. With all these things, you can also find DIVI child themes with lots of customization options.
3. Avada
As we discussed in the beginning, WordPress has both options free and paid themes. Avada is one of the most popular premium themes. One thing that makes it popular is the availability of pre-designed websites or layouts. It provides around 80 pre-built websites. You can use these websites for different types of requirements. All designs and websites are not related to a single industry.
Along with it, the users will get more than 255 options for the website page designs. It helps the users in saving lots of time while creating an impressive website. If you buy the theme and install it, you will get assistance in the form of a demo installer. It makes everything much easier, such as – theme installation, demo import, etc.
It also provides a fully-featured drag and drops page builder. The use of this particular builder can help you customize multiple designs without any problem. You can also use it with other WordPress themes for advanced customization.
4. Neve
Neve is a good option for WordPress themes for people who want to create different types of website designs. It provides a multipurpose approach to the users by which they can build a perfect website design to satisfy any requirement. While using this particular theme, you will get lots of benefits as well.
The biggest benefit appears in the form of some prepared designs. You can import the theme demo that provides some impressive landing page designs. For the customizations and changes, you can use it with any page builder, such as – Elementor, Beaver Builder, etc. The use of page builder with Neve allows you to edit pre-designed landing pages, create new custom pages, etc. For all these things, you don't need to deal with coding.
If you are interested in creating an eCommerce platform, you can use Neve with WooCommerce and create a website as you want. For beginners, this particular theme is a great relaxation and provides an easy source to create a website. It will facilitate you with custom header and footer layouts for an impressive appearance. When it comes to operating a website, everyone is worried about the speed. The use of Neve can help you get a high-speed website that can load in no time.
5. GridLove
If you are looking for a theme to create an online magazine, publishers, editors, news, and personal blog website, GridLove can be a good option. You find this particular theme highly useful and perfect for all these types of websites. By using it, you can display the blog posts on the homepage. It contains different types of templates that can help you maintain and organize the content perfectly.
In case you have an objective of website monetization in the future, you can use its ad placement feature as well. It means you can easily publish ads on magazines or blog posts to make a good amount of money easily. It is also known for good website speed and highly performance-oriented features.
Four Major Facts About WordPress Themes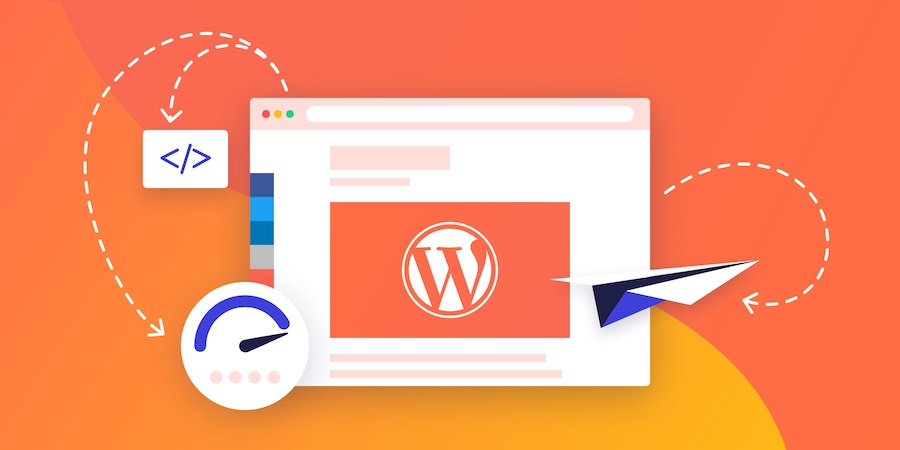 Compatibility
While choosing a WordPress theme, you should check out the theme compatibility. It will let you know what kind of plugins you can use. All themes are not compatible with each and every plugin.
Responsiveness
No one wants to spend lots of money on creating multiple website versions for different devices. If you want the same, you should pick a theme with responsive features. A responsive theme lets a single version of the website appear on all devices without any problem.
Page Builder
For website editing and customizations, the users need to get help from some website page builders. You should check out the usage of page builders and compatibility. Some themes are available with built-in page builders.
SEO
SEO helps in achieving the online goals with a better search engine ranking. You should make sure that your theme is available with SEO-friendly designs or layouts.
These are four major traits that you should look for in a WordPress theme while looking for the best one. For making a beneficial final decision, you can get help from the WordPress developers. They can check out your requirements and suggest the best option accordingly.
Author Bio:
Ravi Sharma, CEO of Webomaze is a highly enthusiastic entrepreneur. He has got a great grip on the idea of effective eCommerce Strategies, SEO processes, and tactics that are vital for virtual exposure. He is a fun-loving person and a keen traveler who always hunts to find adventure in new places.