Digital Marketing Mistakes You Must Avoid at Any Costs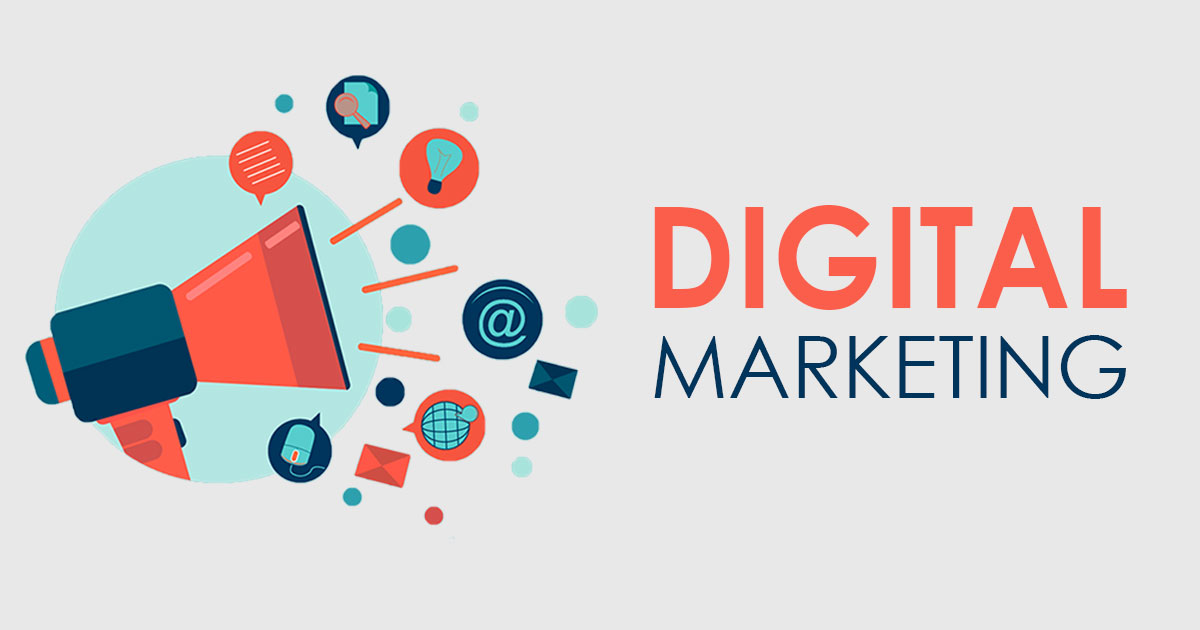 There are plenty of resources and guides to digital marketing for beginners which tell you what you should be doing to get you started on the right note. But, it is equally important for you to know about the most common digital marketing mistakes that others make and you should totally avoid them. If it's significant to learn what the right things are, it is the same with knowing what can go wrong so that you're proofing your strategies end-to-end. For example, many people mistake digital marketing to be a very fast method of growing.
Now, this may be true to some extent, but it is faster than the results of traditional marketing. Overall, it is definitely going to take some time & effort. In this article, we're going to walk you through some basic mistakes in digital marketing that you should take note of.
Not Setting Goals
This mistake is probably an industry-wide thing and is made by personnel of all levels in any department of an organization. Goals are the core of any strategy or plan and if not set, it may result in you losing sight of what you have to achieve. Especially in digital marketing where a lot of data and automation are involved, setting goals is very important. If you don't know what needs to be accomplished within what time frame, you're going to come up with inaccurate strategies which will not work in your favor. Be as specific as you can with your goals because only then will you be able to leverage the biggest benefit of digital marketing – niche-targeted results.
Targeting the Wrong People
Digital marketing allows you to decide the exact number of people you want to reach and the kind of people too. But a common misconception here is that the larger your target audience is, the better results you'll achieve. Whereas the reality is far from this. Even if you have a larger target audience, this increases the fluctuation in the intent level. Not all of them may be interested in your brand or even the product you're selling. The key here is niche targeting. Add as many filters as you can and narrow down your audience. Now, the numbers may look smaller but the % of users with greater interest is also high. This will ensure that your conversion rate starts to increase.
Not being Patient with SEO
This mistake has been addressed time & again by some of the top SEO gurus of the industry but marketers tend to lose patience and act otherwise. SEO is a long-term effort in the beginning but starts showing results faster as time goes on. The whole game in SEO is to put in maximum effort for at least one year to gain credibility on google. Once you achieve that, it gets a little easier to keep growing. But the hack here is to be consistent. You cannot start reducing your resources and expect the same result. SEO is really important if you want to attract highly relevant traffic to your website and that too organically. Start the right way today with this power-packed Online SEO Training.
Skipping on Remarketing
Marketers generally run several ads to different new target audiences using social media, search engines, YouTube, and more. While this isn't wrong, missing out on remarketing ads surely is. Remarketing is targeting audiences that have shown some interest in your brand/product, regularly visited your website, previously made a purchase, signed up for your newsletters, or any other action.
What makes this audience different from the others? They are the ones who are already in the third stage of your funnel and require the least persuasion or people who are already interested in making the purchase and are looking for some incentive. Investing in these people via ads is bound to give you a higher ROI and hence, comes under the "less effort, high impact" category. Social media ads are one the best-performing ads when it comes to remarketing. Learn social media marketing to make use of this strategy.
Neglecting ORM
Online reputation management is very crucial today and it's not about just responding to comments and emails. A mistake that companies make here is they either don't use ORM at all or even if they do, they miss out on one of the most important factors – social listening.
Apart from replying back to all the consumers who comment on your social media posts, tweets, or write emails, you also need to use tools for social listening. Social listening means finding out what the users across the Internet are talking about you. It could be sharing a meme, certain views, negative feedback, and a lot more. This comes into use when the communication is not directed at you, for example, they don't tag your handles. Social listening helps you find out the hidden chatter that you previously didn't know of. Now, you can use this data to understand consumer mindset and make use of it in your strategies.
Enhance Your Digital Marketing Efforts
If you want to learn more about such digital marketing mistakes, how to rectify them, and learn amazing hacks and strategies, consider training yourself with an industry-relevant online digital marketing course. And if you're a graduate who has landed on this article for some research around digital marketing, you should totally consider this MBA in Digital Marketing Program that is known for preparing you for industry roles.
Author's Bio
An 'Edupreneur' and the founder of IIDE – Indian Institute of Digital Education. He is a passionate public speaker and teacher for over 10 years. He has trained over 1,00,000+ students and 25+ corporates in Digital Marketing via online and offline channels. He is a Harvard alumnus specializing in E-commerce. He is a TEDx speaker and is a visiting faculty at India's top management institutes like the IIMs.