Can SEMrush Check Plagiarism And How?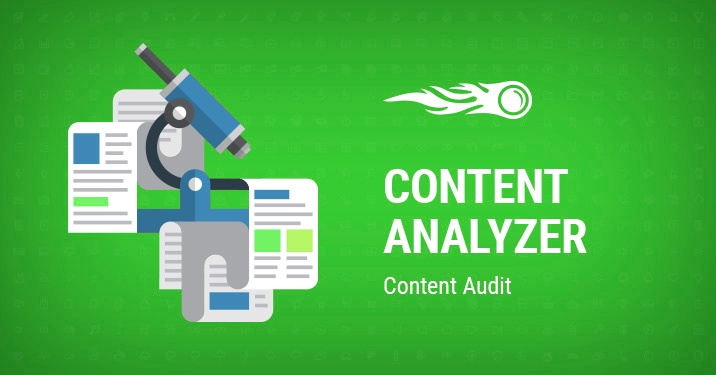 The Need to have SEMrush Software to Detect Duplicate Content:
Stealing words from other people's work or articles is wrong. Duplicating contents can be harmful to work. Google algorithms are constantly changing and knowing the words and creating high-quality original content will only help a writer to get rid of this problem, easily. Stealing someone's content affects the statistics of the work as it hinders with the relevance of the work when search engines sprout out those particular target keywords.
Hence, before publishing the work online, or hiring from external agents and freelancers, it is important to check the contents first hand. Consider scanning the particular work before publishing it as plagiarized content can be destructive for the content creators.
In that case, doing a plagiarism scan can be helpful. There are many free online plagiarism checkers and plagiarism detectors to avoid duplicate content. SEMrush is one of them and if the writers have a steady scan of the content here, it can go a long way and can avoid any harm for the company and its reputation.
Hence, SEMrush is an important tool for bloggers because apart from helping them to stay ahead of their competitors it also helps them to maintain the originality of the Text.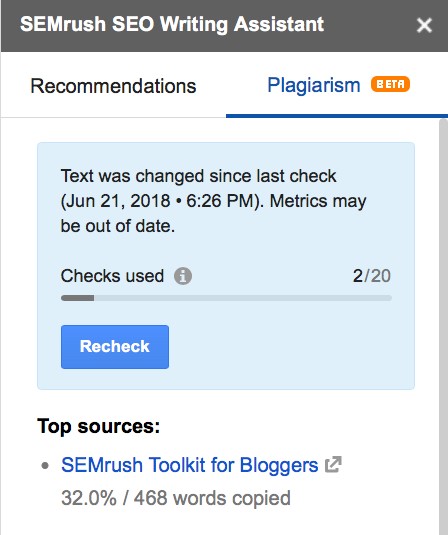 SEMrush – A suitable Platform for Plagiarism Detection:
SEMrush is API based plagiarism software that integrates with the individual blog or online forum and helps in scanning the content and then comparing it online. In this way, bloggers and writers can protect their content from being stolen by rival web pages.
They can compare your text with different documents and see the immediate outcome. The furnished result includes the numbered words and highlighted passages and links.
Writing for an organization or a company is a major trend nowadays. With a SEMrush account, the content creators can keep their search at the top of the internet. The content matters the most when it comes to reputation. Protecting it is a good reason for you. Thus, here comes the need of SEMrush software, which can provide assured traffic to particular content.
Avoiding Plagiarism in Content:
Writing is a very exciting profession if one has the passion to pursue it. Getting the opportunity to share the views and knowledge about something one has read and experience in their own words is something worth praising and is truly a commendable task. However, if writers are not conscious about it, they might end up copying something, even unintentionally that may become destructive for their passion.
Using an online plagiarism checker does not only have to be for checking one's work before submitting it. Content creators can also use it to see if those have been published without their permission or not, by targeting the recommended keywords.
In order to avoid plagiarism, the writers should avoid adopting someone else's style and should focus more on developing a unique style of their own. Most of the times, the followers are interested not just on the content of the blog or the article but they are also attracted towards the style of writing.
Growing a following also helps as they read the work and if they come across something similar to an idea that matches the blogger's work, they can inform about that to the writer. Last but not least, after all this, use internet judicially. There are several online plagiarism detectors that might help a writer to avoid plagiarism of any kind.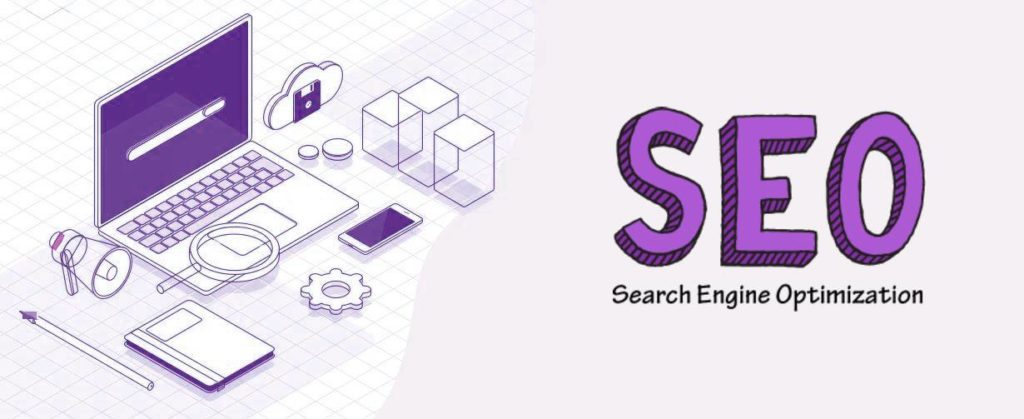 Boosting the SEO of a Site:
Just writing and posting an article is not enough. When it comes to content creation, it is important that the post makes to the top of the list of the search engine and has for more views. This is where many bloggers and writers fail.
Here are a few tips for making the most out of a post:
Research appropriately and intensively about the topic.
Utilize relevant and valuable keywords for the text. Avoid keyword stuffing.
Enrich the images by providing the strategically placed keyword to them.
The writers can provide a reference to other links if they are allowed to.
The bloggers or content creators should use social media accounts to broaden their circle and reach out to a wider audience.
Plagiarism checking sites such as Copyleaks partnered with SEMrush in order to increase the overall score of the SEO of increase content. It is something that has turned out to be fruitful for the writers as they can now easily increase with this free add-on that they can use while having a plagiarism detection of their file.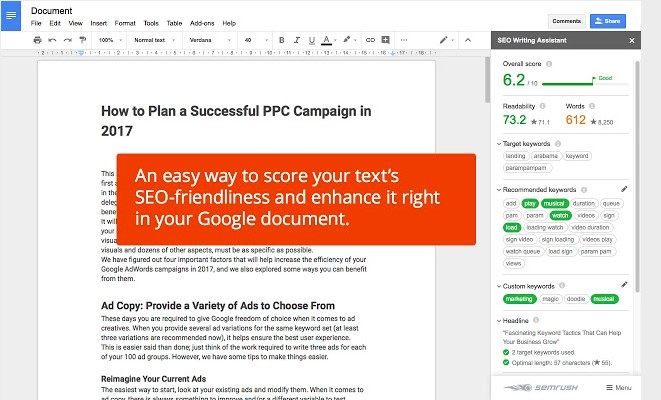 The Effectiveness and Usefulness of SEMrush:
Thus, to conclude it can be said that SEMrush check plagiarism and helps the writer to improve their content. It also shows the SEO score and how it affects the entire document, based on the writer's SEO content templates and recommended keywords. The content creator can also boost their SEO rankings with this particular add-on. Every company can benefit from this as search engines are affected greatly if duplicate contents are produced.
Author Bio:
Anmol Kumar is the marketing manager of Copyleaks, which is an Artificial Intelligence & Machine Learning powered Plagiarism platform. Built around the idea that content should always be original and the original author/producer deserves the due credit, Copyleaks is capable of providing robust plagiarism detection with very many solutions, which can also be tailored to one's needs.