9 YouTube Strategies That Can Turn Your First-Time Viewer Into Subscriber
The ultimate goal of YouTube marketing is to convert the viewers into subscribers. YouTube allows users to upload videos, watch a video, comment, and share. You have more feasibility on YouTube, and will get more subscribers for your channel.
Do you think it is the easiest method? Yes, it's easy to get the audience to your channel. But, you should follow some strategies to enhance your channel and engage your subscribers.
In this article, we have discussed how to convert your viewer into subscribers. Before making a video, you read the below strategies and get a different idea to improve your channel.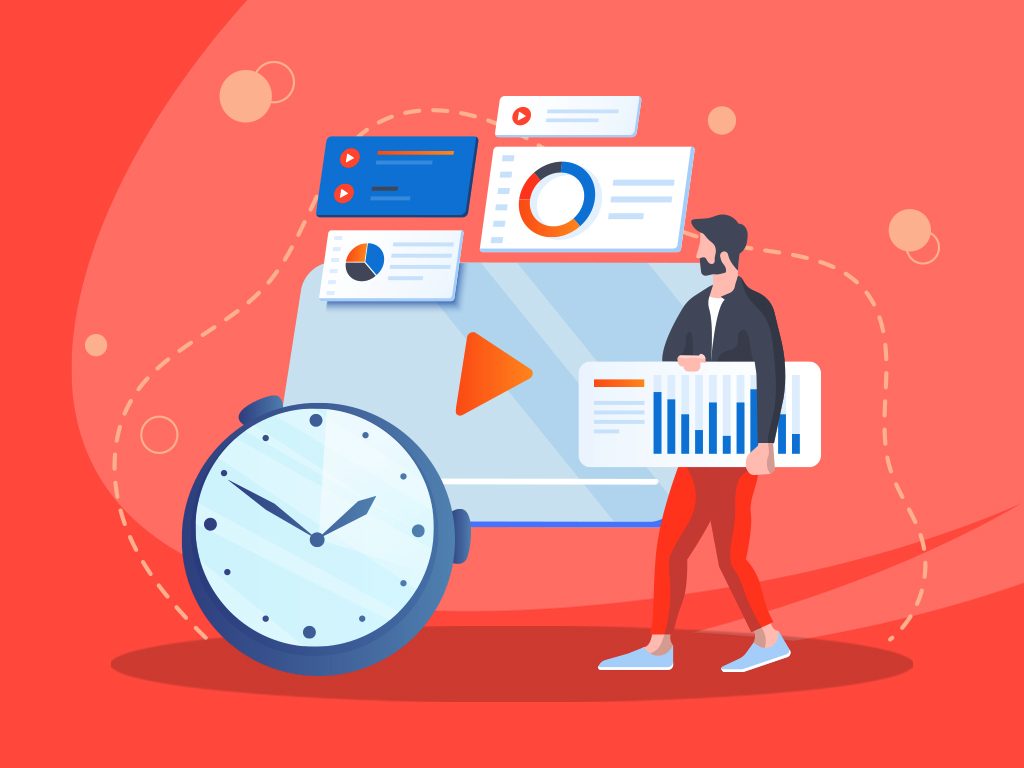 1. Optimize Your Videos – "YouTube Video SEO"
YouTube SEO is the main factor in optimizing your content. You need to optimize your title, description, and thumbnail. These things are essential to convert your audience. But, many YouTubers forget this section to do it.
To add high effective and related keywords to your content, it helps to rank your page and appears on the first page when the viewers search with related keywords.
Place keywords at the beginning of the title and add 2-3 keywords in the description section. And your title should be short and informative with 55 characters. Also, your description section should be 500 characters.
2. Create a Worth Content for Viewing:
Creating content doesn't matter, but the content is how descriptive that's the matter. If you want to earn more audience to your content, you need to focus on your content.
The audience expects something new from every YouTuber, so don't spoil their expectations. Make a unique style for you and your channel. When the audience enters your channel, they know your style and capacity. That's why you need to create valuable content. Once the audience loves your content, they should be converted into followers. Increasing subscribers is essential, like that increasing likes for YouTube is most important. Hence, make a plan properly before taking, and execute well.
3. Use Annotations:
Annotations are a powerful tool; it appears on the top of the video when it plays. You will use them as straightforward messages that tell the audience about updated information in the video. You can also ask the viewers to subscribe to your channel at the end of the video and add a call to action option in your description part, as the link directly goes to your website page.
Annotations are also vital strategies, but they must be used frugally. Avoid the screen-covering annotations if you need to update the information on an old video. Use them primarily and infrequently for CTA links. Most probably, the audience turned off completely.
4. Ask Your Viewers:
Asking your users to subscribe to your channel is the standard way to increase your subscriber count. At the end of the video, you should ask your viewers to subscribe to your channel. You have likely seen these videos you have watched. When the video content ends, you are shown ten or so seconds of the video creator asking you to like, subscribe, and share.
Creating a useful video with a call to action is as to what and why. Tell them how to direct to the interface video buttons. Finally, tell them why they liked the video if they want which type of content from your channel.
5. Off-Site Promotion:
Generally, you should promote your videos anywhere. You can share your videos on other social media accounts through your Facebook, blog, Google+, and Twitter accounts. Add a YouTube widget on your website; it is an additional advantage.
You will also contact the YouTubers and ask the featured channel promotions for this, where a video creator links to your channel and directs their traffic to check out your content. Obviously, these recommendations will be beneficial and mutual for both sides.
6. Share a Link on Social Media:
It is the one kind of strategy to popularize your video among the audience. Yes, nowadays, everyone uses social media frequently. According to the stats, 3.80 billion users using media in January 2020 have increased 9 percent compared to last year's survey.
Thus, share your video link to your social media website. It adds a CTA option below the video profile; it helps drive traffic when the audience is interested in your content. It's a sufficient way to increase your growth and enhance your channel.
7. Use Advertising Technique:
If you want to become famous on the YouTube platform? Then you should advertise your content. You're not only using this platform, but you also have a larger number of competitors. Hence, promote your content using the advertisement. There are several ads available on YouTube; you can pick which is suited for your content and budget.
You can customize your ad for your channel. That is,
First, you set a Google Adwords Account: If you have already, you can use them; otherwise, if you don't, you need to create a short ad campaign, as $1/1 day.
Second, visit YouTube and click the edit button: You will find a new menu is CTA Overlay. You will customize this overlay to your subscriber page or your website, and you want to promote
8. Keep Consistency:
Consistency is more important than your content. Before making a video, you should plan about when you'll upload a video on your channel. Plan accordingly to your video content, editing, and uploading them.
If you want to upload a random vlog like the first gaming video, the next is a cooking video. It's not the Consistency, and the audience won't know what to expect from your channel. And they have no idea about your channel, what your channel contains about. Once an audience feels about this, they never have an interest in your channel.
If you have no idea about your content making, then see your niche video. What they do, which type of content took, etc. After that, you can create a unique style of yours and make your videos accordingly.
9. Create an Effective Thumbnail:
Thumbnail is the most important method for viewers to convert into subscribers because thumbnails can explain your story with a single image. So, you want to make eye-catching thumbnails to click on your YouTube video and watch.
If you have no watches, you will never get the subscribers. Don't forget this charm when you make the video. Your thumbnail should be unique and attractive.
Use eye-catching images, including the text color and font style. Your image or screenshot should be .JPG, .PNG, format. And the image should be less than 2 MB.
Author Bio:
Victoria Daniel is a social media expert and writer who is working in PixelGroovy. She is a regular contributor to well-established IOT blogs and she has been into Internet Marketing for two years.
Best YouTube Strategies That Can Turn Your First-Time Viewer Into Subscriber
Article Rating
Top YouTube Strategies – The ultimate goal of YouTube marketing is to convert the viewers into subscribers. *YouTube Video Strategies *YouTube Video SEO *YouTube Video Views Strategy