How AR is Helping e-Commerce in Reshaping the Business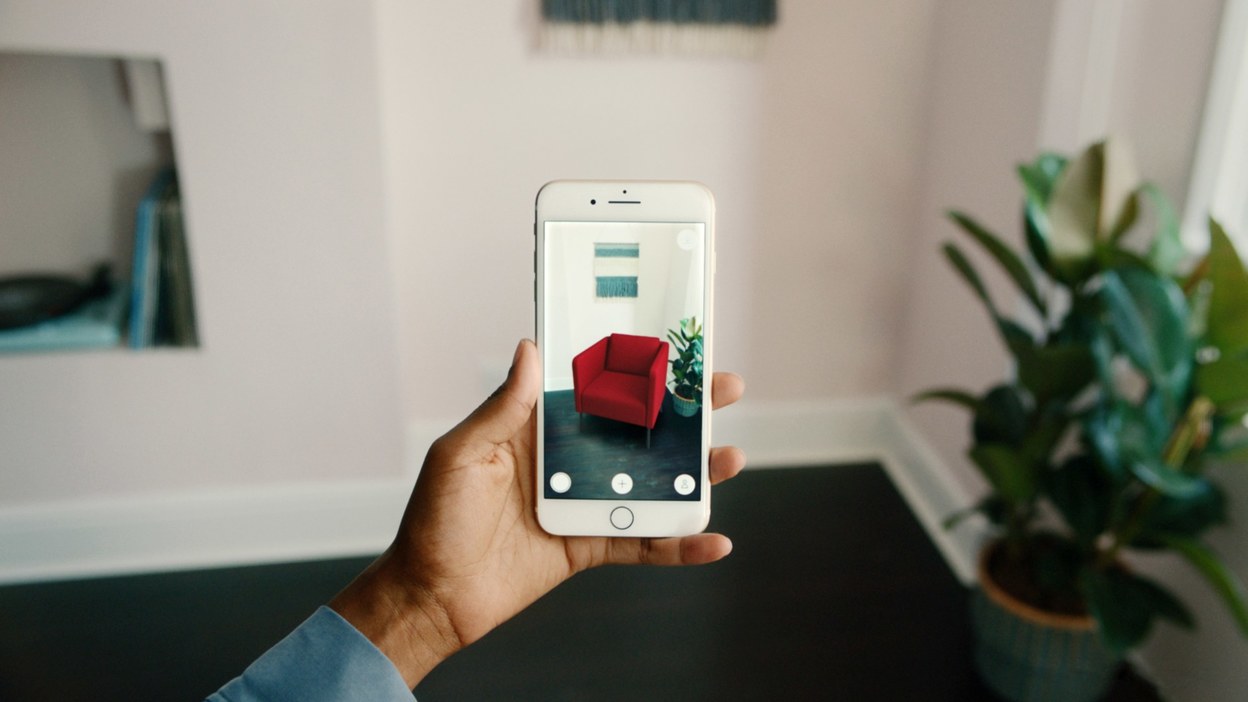 What is your stand about the popularity of augmented reality? Do you think it is just a futuristic technology and not so popular among the masses? If yes, then you need to brush up your knowledge now. The world is already moving ahead with the technology with the estimated revenue collection of $120 billion in the year 2020.
Amazed!!! Now, diving deep into the facts and assumptions as per the same survey reports; 40% online shoppers would be willing to pay extra for a product if they could experience it through augmented reality. Now, this makes sense, right? This can help you in assuming the effect of augmented reality in e-commerce in the near future.
The definition of Augmented Reality itself briefs well about the technology. According to Wikipedia "AR is an experience of a real-world environment in an interactive way in which the objects in the real-world are enhanced by computer-generated perceptual information. And, it can be sometimes across including visual and olfactory, auditory, haptic, somatosensory multiple and sensory modalities".
To understand it in a layman's term; augmented reality is a technology in which computer-generated content is shrouded in a real-world environment. As online shopping lets a user browse and buy a product without physically visiting the store, the technology of AR will help them pick the product through a virtual shopping experience.
Retail e-commerce sales which were 446.8 billion in 2017 is expected to surpass 735 billion by 2023 (a Statista report). If you are thinking to come up with your e-commerce business with AR technology then this is the right time for you to make an investment.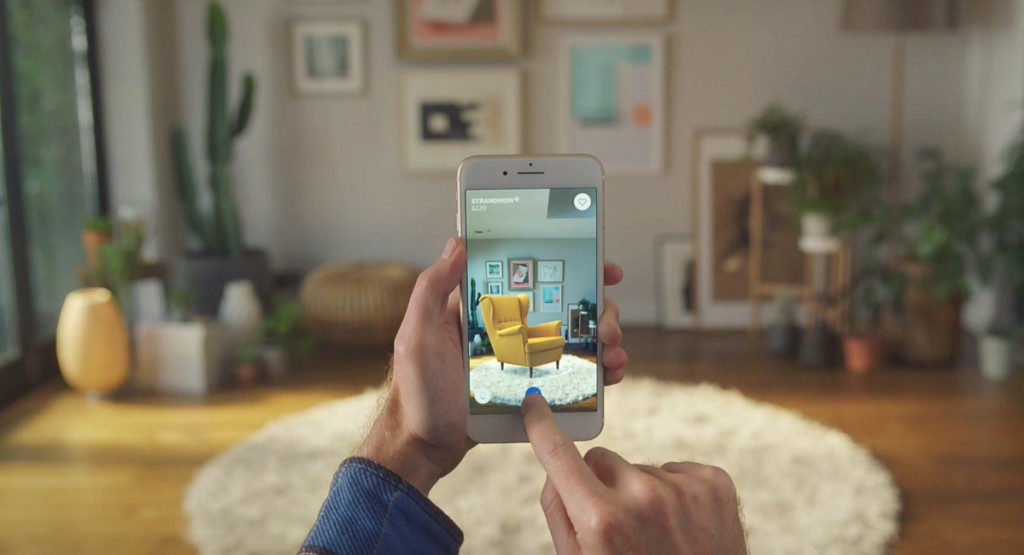 Why AR in E-Commerce:
If you are wondering how augmented reality is going to boost up the sales in eCommerce then here are the points to elaborate the concept well.
It Brings Engagement: Just going through pictures of the product is not enough to get the real customer's engagement. The 2D printed images projected through augmented reality make them feel more connected with the product. As a result of which the user tends to visit the site again and again.
User Becomes More Curious with AR: Technology is a result of curiosity and results in curiosity, saying this won't be wrong in the aspect of AR. As things are augmented into the real world, the users can actually connect themselves well with it. This, in turn, generates more curiosity and yes happy too.
AR Brings Accuracy: The 3D visions that are using in AR gives a firm idea about the thing the user tends to buy. For instance, if a person is looking through wallpaper and wishes to know if it will match well with the wall colors or not AR can help in finding accuracy in that. Products that are bought using AR technology has less return rate.
Perks of Using AR in E-Commerce:
E-commerce is all about providing the most innovative approach to the customers to buy their products. Considering the present time and situation, AR has a great role in convincing a user to buy a product. Check out the perks of using AR in eCommerce.
Personalized Shopping: Are you aware that almost 77% of users abandon their cart without even making a purchase? To eliminate this hesitation AR would come at your rescue. Buyer can augment a product using the separate product window and then can make a decision whether to buy the product or not. Irrespective of the interest and choices, the user can find the products online. There are more chances of conversion in personalized shopping experience than just browsing products over a website.
Real Products and Image Integration: Using AR technology, a virtual shopping window is created. This window helps to integrate the real products into projected images. It helps customers with size and designs with a virtual view of the product on their desired place.
Shopping Support: AR helps the customers in choosing which is best for them. It works as a virtual salesperson that aids the businesses to provide great customer support. This is missing in traditional online shopping module. With assistance through AR, a prospective customer can turn into an actual buyer.
Increase Site Retention Time: Big bounce rate is one of the common problems faced by many e-commerce websites. Users visit the site but they do not hold onto it for a long time. AR adds liveliness in an eCommerce site which ultimately lets the user stay and browse through the site for a longer time.
Helps User to Explore Look and Features: When it comes to buying expensive products then there are many users that don't prefer online shopping. Reason being, not so firm about the product looks and features. The customer tends to buy the tried product more than the one which they not. AR helps them to visualize the looks and features of a product very minutely through tips, information, and animations. This ultimately aids them in making the right decision of buying the product.
Top eCommerce Giants Leveraging Augmented Reality:
Amazon: The AR view feature in amazon helps the user in knowing how the particular product would look at his space. Just clicking through the camera app, the user can select from the thousands of products available online.
Sephora: This very popular cosmetic brand has incepted ModiFace technology in its app. Taking a selfie from the mobile, the user can check the variety of cosmetic product on their face virtually. This hence helps them in narrowing the choices from home and thus can streamline their shopping process.
IKEA Place: World's largest furniture retailer Ikea needs no introduction. The company has launched its Ikea mobile app which is enabled with AR. This app helps the customer in visualizing how particular furniture would look at their home or office. With the easy swipe feature of the app, the user can browse through different categories of furniture.
The Bottom Line:
The success of AR in eCommerce has come up as an inspiration to those who are still keeping a distance from the technology. This futuristic technology has inspired many and is continuously inspiring many other eCommerce giants.
We can see how the companies are taking the benefit of the technology with iPhone or Android app development services provider by coming up with an AR-enabled app. This is definitely the high time to think about the technology and implement it in your eCommerce project.