Android vs iOS App: A Comparative Study to Choose The Best Platform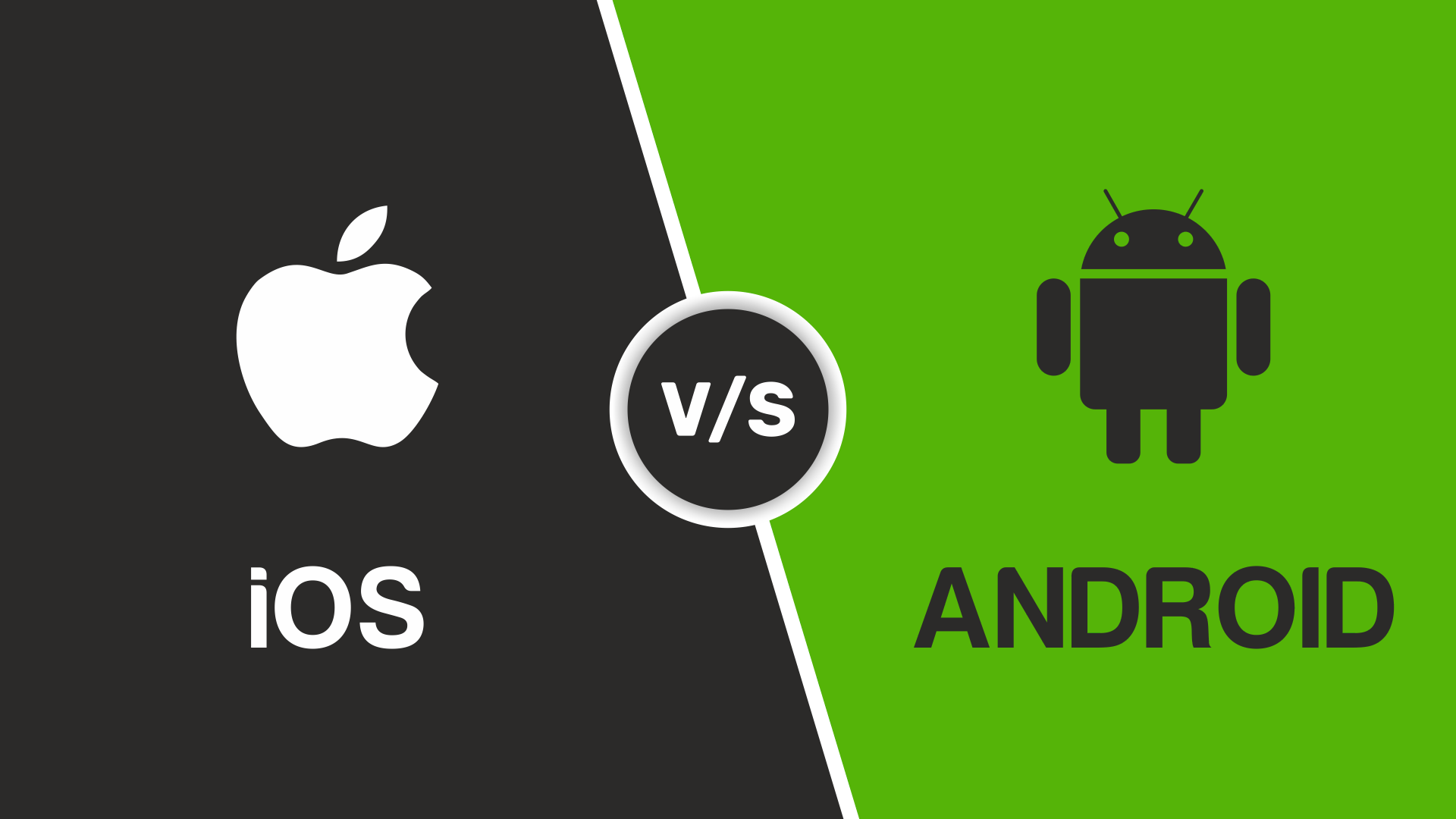 Are you going to launch an app for the first time? Maybe, the purpose of designing the app is to serve customers, help employees, or simply earn money. However, you will get stuck to one question- Should I create an app for Android or iOS platforms? The best app development professionals will surely help you to make decisions. Still, we have provided you with a guide to choosing between Google Play Store and Apple App Store.
But why should you take time to decide on any of these two mobile platforms? iOS and Android users act differently. If you have released the app for the wrong platform, you may miss out on the target audience of your business. Here is a comprehensive guide for choosing between Android and iOS apps.
Before an app development consider the geographical location of your target visitors
You provide your business products and services for potential customers from a particular region. It is essential to identify this factor to implement your app.
Interestingly, the Android market has a global reach. However, if you are analyzing customer spending, Apple App Store is the right choice.

Facts About Android and iOS Users-
Most of the Android users are from Latin America, Asia, and Africa.
Technical jobs are highly preferable for Android users
Young and affluent users like to use iOS devices
Apple users are interested more in devices than in apps.
iPhones are favorites mostly to women, while Android devices grab the attention of men.
The majorities of Apple users have higher academic degrees and are engaged in prestigious professions.
Tight deadline and tight budget? Go for iOS app development
It is cheaper and faster to build iOS apps. Android apps may take 30% more time for development.
The major reason for the faster development of Apple-friendly apps is the code. Swift, the latest programming language, has simplified the code writing process for programmers.
Moreover, as the open-source platform Android has no standardization, there are more devices and components. Conversely, Apple has a closed ecosystem that lets developers create apps for a limited number of Operating Systems and standardized devices.
However, due to the strict rules, the iOS app review process is long. On the contrary, Android apps have a chance to get easy approval.
Technical Differences in Android and iOS App Design Process-
We have already told that Swift is the programming language. To create iOS apps, developers choose XCode as the best IDE platform. On the contrary, Android Studio is the preferable solution for Android developers. In terms of maturity, XCode and Android Studio have no difference.
Need Feature-Rich Apps? Choose Android as a Better Solution-
You can play with features while developing Android apps. An Android app developmentcompany can integrate any feature and functionality to serve your target audience.
However, due to the open environment, Android apps may have a chance of malware attacks. Apple apps are comparatively more secure for its closed ecosystem. It is one of the reasons for which the iOS market has gained a vast audience.
Are You Looking for Users Investing in Apps?
Lots of iOS users have a habit of spending money on apps and make in-app purchases. However, one interesting thing is that although the rate of in-app purchases is higher with iOS, the Play Store sees an amazing number of app downloads every month. As Android has a vast global market, there are millions of Play Store users downloading the app.
In the USA, iOS mobiles cover almost 42% of the market share. But, in recent years, Android apps have also attracted mobile users from the US. If you are looking for users with high earning potentials, you may invest in iOS apps.
Discrepancies in OS Versions-
As there are fewer iOS versions, you will have low operational costs and maintenance costs. While updating an app, you do not need to test the product for a range of Operating Systems and devices. Moreover, most of the iOS users are using up-to-date OS versions. Needless to say, enterprises are targeting the iOS platform for this reason.
Conversely, most of the Android users do not have the trend of updating their OS at the right time. You may find some Android mobile users using the OS version, which is 2 years old. In other words, they make a delay in updating their apps.
Publishing Policies of Two Mobile Platforms-
Publishing an Android app is one of the effortless tasks. Developers simply deploy this app to Play Store to make it available to users for downloads. Within a few hours of the successful deployment, users can download the app.
Moreover, the Play Store enables you to update the app more than one time a day. Thus, developers get a chance to solve bugs based on the users' feedback. Besides, they can publish the app in alpha and beta versions. These are some options for live testing of the app.
Conversely, the iOS app publication process always raises the fear of rejection. Apple's team sends approval of different levels before the final publication of the app. Although you have created a flawless app with smooth functionalities, it may take one week to publish it. Most companies can make only 2 to 3 iOS app deployments in a month. Thus, you can look for an Android app developer for an easy publication of the product.
App Monetization- Which is The Better Platform?
Some entrepreneurs create apps simplify for the convenience of customers. However, others have a target of monetizing the app to earn money.
If your major goal is app monetization, you may choose the iOS platform. Most Android users do not like to pay for their apps. Thus, freemium apps with in-app advertisements are common in the Play Store.
The revenue generation rate of the iOS App Store is twice compared to the Play Store. You can find Apple users paying for in-app purchases. However, when you are going to release utility apps, Android wins the competition.
From the brief comparison, we can say that iOS app is the right choice for those who like to earn from in-app purchases. But, revenues from Android mobile apps are escalating every year.
Should You Launch Your App on One Platform at a Time?
There are lots of conflicts regarding singular-deployment and simultaneous-deployment. The more cost-effective choice is to deploy the app for one platform. Besides, it helps you to focus on particular demographics and makes the right efforts for better quality. Still, there are ways to reduce the cost and time to deploy the mobile app on iOS and Android platforms. Nowadays, developers use the best cross-platform application development technologies to simplify the process.
To launch apps for both platforms, developers consider some factors-
Cross-Team Pairing- Android engineers collaborate with iOS designers to share their knowledge and make technical decisions.
Sticking to Native Design Patterns- Android and iOS users are familiar with system-related interactions. Thus, developers identify the difference between UI controls and elements of every platform. It may be costly to create custom components for these platforms. Therefore, you have to focus on your budget and ensure that the app will deliver the best value to your business.
App developers and designers pay attention to these factors to create your app for both platforms.
Author Bio:
Rushabh Patel is the Founder and CEO of Siddhi InfoSoft, an Android app development company focused on creating experiences that connect, perform & inspire. We believe in delivering perfect business solutions by adopting the latest.