How To Add A Subscribe Button On Youtube Videos
YouTube is a fantastic medium for promoting your company and items to new customers. Visual learners often need this form of contact to grasp the advantages of working with and following you fully. Understandably, you'd want to know how to add a subscribe button to a YouTube video (2022) so that viewers can quickly join up for your channel and spread the word about it. It's crucial to know how to make a youtube subscribe button to continue operating your company and YouTube channel properly on YouTube's unique menus.
Getting the Ball Rolling
When you're creating a YouTube subscribe button, you'll need to download a picture. Ensure that you utilize the free ones available or Google pictures to locate one and be aware of any copyright concerns. Once you've downloaded it, go over to YouTube, log in with your account information, and then choose your channel from the menu in the upper right.
Subscription Buttons – How to Add One?
Find and pick the 'customize channel' button after you've entered your channel. It will take you to a new page with tools for channel customization. To add a watermark to your video, pick branding from the top menu and scroll down to the video watermark. They propose a 150 x 150-pixel resolution for the image. To upload a picture, choose 'upload' and locate the file on your computer.
It provides a brief glimpse, and you can now choose the length of time shown. It's up to you whether or not you want to see the full video or just the conclusion of it. After that, whenever you visit your YouTube channel and open a video, you'll see that the new youtube subscribe button is hovering above the video, making it easy for viewers to join your channel.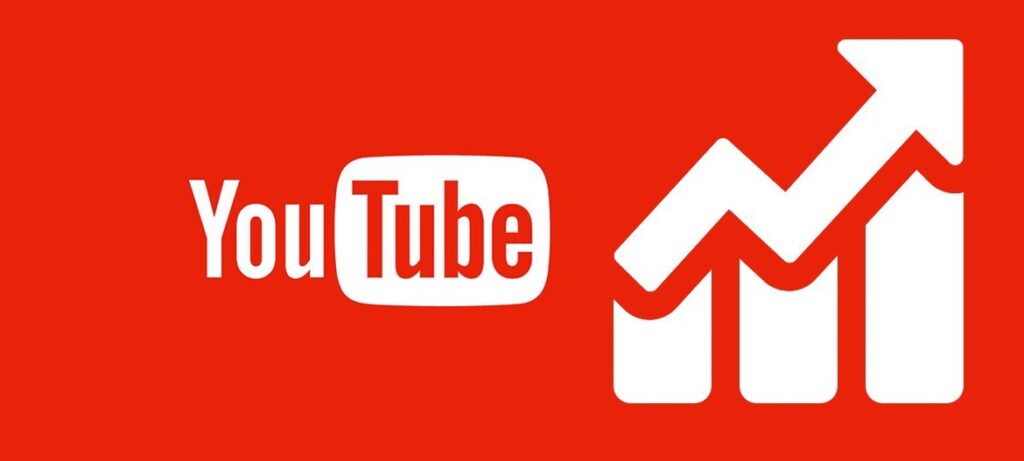 Simply By Using Your Phone, You Can Add The Subscribe Button
Log in to your YouTube channel using your phone's browser by visiting YouTube.com and entering your account information. Select the desktop site from the drop-down menu that appears when you click on the three vertical dots in the upper right corner of the screen. Using this app, you'll be able to access YouTube in the same way you would on your desktop computer.
The instructions are precisely the same if you're doing this on a computer. To brand a new tool, locate a customizable channel, click on it, and then pick branding from the tool's top menu. Select the video watermark at the bottom, upload your picture and click done. Finally, choose the display time (entire video). Publish it in the right-hand corner, and you're done.
A Step-by-Step Instructional Manual
To add a youtube subscribe button to your YouTube videos, follow the procedures listed below:
Get a picture of a Subscribe Button. Google "Subscribe Button," then pick Images if you like to subscribe to online video lessons using the subscribe buttons.
It may select images transparency by going to Tools > Colors > Transparent. Go to studio.youtube.com once you've saved your picture. Upload your videos and make changes to the descriptions in this section.
In the left sidebar, click on the Customization option.
Select branding in the Channel Customization section. For all of your videos, you may put a watermark on our youtube Subscribe button.
Choose when you want the Subscribe button to appear in the Display Time field. However, if you're going to add this after your movie, pick Entire Video, or you may enter a specific period.
Subscribe to YouTube Channels: What Does It Mean?
When a new video from a specific YouTube channel or user is posted, you'll get notified right away. You may also see what the user has been up to, such as videos that have been marked as "favorites," ratings, and comments.
Anyone who has subscribed to your YouTube channel may see this stream. The videos, ratings, and comments you make public may be seen by other YouTube users who have subscribed to your user account channel. Private movies posted on your account can't be accessed by others. Visit the "Settings" option that appears in the drop-down menu under your user name in the upper right-hand corner of each page on YouTube to edit the information that your followers may view. When you click on the "Activity Sharing" option, you may edit the activities that appear in your user feed.
Concluding
So, we hope you understand how to make a youtube subscribe button. Adding a subscribe button on YouTube Video (2022) ensures that you're getting more subscribers over time and that it's simple for a user to join your account. To have a successful channel, you must take this step and continue to build interest in your videos and material over time. The user must join up for your channel, get new videos as they are released, and reference previous videos once you have their attention.
Author Bio:
Naman Modi is a Professional Blogger, SEO Expert & Guest blogger at ebuilderz, He is an Award-Winning Freelancer & Web Entrepreneur helping new entrepreneurs launch their first successful online business.