5 Outside The Box Branding Ideas For Marketing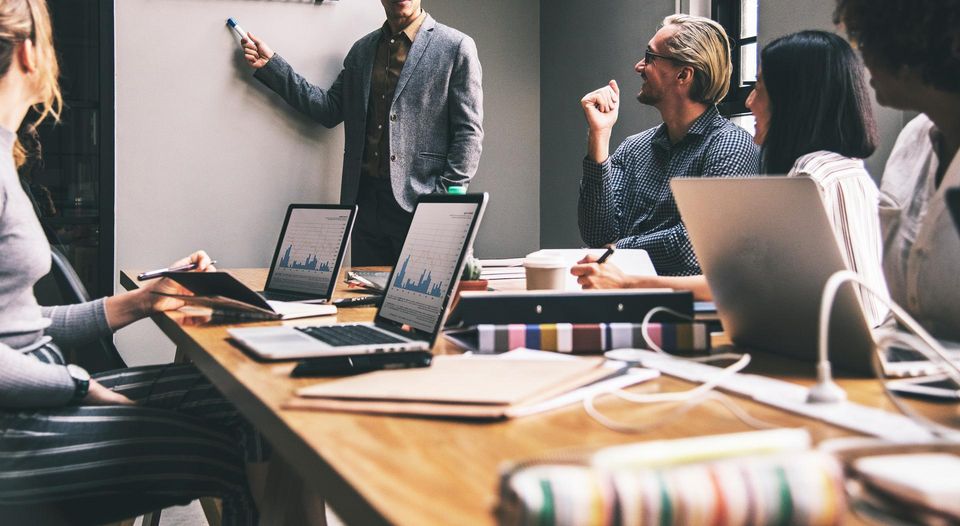 To gain a competitive advantage and boost brand awareness, marketers should think outside the box. Professionals must pay attention to the most innovative brands that are taking advantage of new media and traditional marketing solutions while also maintaining their brand and reputation.
1. Sponsoring The Most Popular Youtube Video Channels
Video provides a powerful medium for advertisers. It enables brands to achieve specific objectives, including building customer rapport and increasing brand awareness.
YouTube attracts a large global audience, and many brands are shifting attention to the platform. The massive turnout of marketers exposes users to both established and new brands. The best part is that the majority of users find sponsored video acceptable. While services like Cameo and Fanmio allow you to connect with your favorite celebrities it will take a different approach to get in front of an audience that fits your client's demographics.
As a result, brands find it easier to join hands with creators on YouTube. Wendover Productions and Skillshare have taken video sponsorship to the next level. Wendover, which publishes popular educational videos discovered a cheesy way to integrate sponsored material to his millions of visitors that view each of his videos.
Skillshare also creates quality content and infuses the brand's message coupled with social endorsements. The sponsored content comes in the form of telegraphed segues, which allows the viewer to remain attentive and receptive. Integrated content showcasing specific products and services typically runs between 30 and 90 seconds.
2. A Combination Of Podcast Advertising And Television Commercials
Humans are quick to respond to sound than images and touch. As a medium of communication, audio has evolved thanks to electronics and new media. Audio derives its power from various aspects, including convenience and emotional responsiveness.
For this reason, companies take advantage of sound to express a brand's value and appeal. Nowadays, brands typically opt for podcast advertising coupled with television commercials.
Podcasters like Joe Rogans provide a powerful connection between brands and listeners. Some advertisers connect with listeners using fun, dramatic, and carefree marketing while others are welcoming and gentle, depending on the context of the message. It is important to note that audio content can express a brand's identity.
The podcasting and TV ads combo allows brands to maximize results with both visual and audio content. On the other hand, television commercials provide a superb medium to boost brand awareness. According to the CTO of The Reputation Management Company in Lindon, Utah he says that it's important to make sure that when you have a product you're advertising and promoting that brings them online that you have your online reputation and brand clean otherwise you are going to lose potential customers before they even get to your site due to negative reviews.
Joe Rogans has successfully promoted brands during his podcast sessions for many years. His collaboration with Stamps.com is a good example of how marketers can leverage popular audio content to reach their target audience. Rogans presents sponsored Stamps.com ads at the beginning and the end of his podcast episodes.
He employs this approach to avoid interrupting the flow of his podcasts. Stamps offer listeners incentives by incorporating discounts and exclusive offers.
3. Roman Makes A Mark With Erectile Dysfunction Commercials
Roman is undoubtedly making waves with its innovative campaigns. It is bringing erectile dysfunction (ED) medication to the audiences in a way that breaks the stigma associated with the condition. The startup leverages the power of social media platforms to reach out to potential customers.
As a result, the brand is gaining traction in a sector with tough competition. Roman is competing directly with the world-famous Viagra. The company has found a niche, which entails prescribing and selling ED pills on the internet. It engages in dynamic content marketing and link building. This generates organic traffic as the brand ranks first for strategic keywords like 'buy Viagra.'
Roman also promotes its brand via paid search and social ads on platforms like Google and Facebook. The majority of startups prioritize Facebook ads over organic content. For this reason, Roman has adopted an unusual marketing strategy.
On another level, the brand faced problems while trying to promote products using podcast hosts and social influencers. Although some influencers and hosts initially accepted the sponsorship offer, the brand's product proved an imperfect fit. Fortunately, the stigma associated with erectile dysfunction pills is gradually fading.
4. Outlandish Public Stunts Can Boost Results
Although many professionals argue that public stunts are a gamble, they can pay off handsomely. When handled properly, a seemingly outlandish stunt can generate free media coverage. In turn, this captures public awareness, which benefits the brand immensely.
To maximize results, you need to embrace weird or outrageous ideas. Kick-starting a bizarre campaign like Andrew Yang's plan to give away money can generate surprising benefits. On the other hand, brainstorming sessions for innovative ideas can be fun since it enables teams to become more creative.
Andrew Yang recently announced that he intends to win support for the presidential campaign by doing something bizarre. The politician plans to give away $10,000 every month for a year.
Ten lucky individuals will receive $1,000 each in a month. The gesture supports his universal basic income policy framework. He believes that the policy will make the American economy more equitable.
5. Quality Work Speaks Volume
Research has shown that people choose the ideal product based on emotion rather than logic. As such, brands need to impress customers with quality to boost brand value and customer loyalty.
Companies like Ferrari enjoy a good share of the automobile market thanks to a superior product. Consumers associate the Ferrari brand with well-designed products that provide real value for money. Over the years, the company satisfied its customers' needs. Today, its products act like magnets.
For this reason, quality is one of 5 outside the box branding ideas for marketing today. Ferrari achieves quality through rigorous testing. In the end, it offers products that provide superior performance, style, and luxury.
Concentrating on creating quality products is an effective marketing tool that increases the brand's visibility and appeal.
No matter what angle or medium you choose it's important to remember that each market, product, and service has different audiences that can be reached by different means. There's ever an exact formula that works for all companies. The best thing to do is to know your clientele and then work from there on the best ways to reach them with the message that will convert them.