Best 10 Animation Software to Create Amazing Videos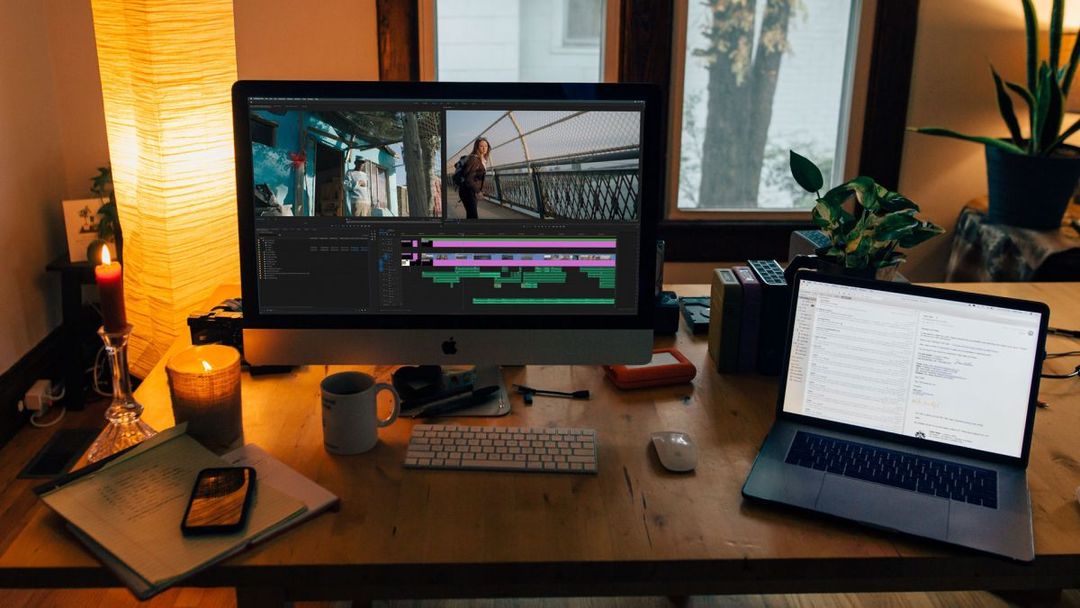 Create exemplary videos to make your business outshine! From this year, video animation software is the go-to choice for businesses and has become the most popular type of marketing. Video animation helps businesses in bringing larger audiences to their landing pages and according to research, video animation has brought up to 80% of conversions.
92% of the marketer using video marketing has stated it as an essential part of their business. Do you want to engage a larger audience, so that you could boost the rate of your prospects? Well, video marketing is the option for you. The market is full of incredible video marketing software but it is crucial to find an apt software that creates outstanding videos.
Here are some of the most effective animation software that can help a beginner or a professional. If you have started the journey of video animation marketing, these selected stupendous animation software can be your haven.
10 Best Video Marketing Software
1. Adobe Animate
Make realistic moving images with Adobe Animate this modern and amazing software has been one of the favorites and offers. it helps in designing attractive and electrifying animations for games, tv shows, and whatnot. adobe animate prices around $20.99/month, and is supported on different PC versions.
You can draw and make sketches of your choice and design them according to your subject. With the Adobe Fresco brush, one can give a lively effect with their frame-to-frame animation, and make them walk and talk.
2. Maya
Join this creative platform to create winning animation videos or brands. Maya is a leading 3D animation studio for beginners and professionals that had different packages starting from $205/month supported in the PC versions. Maya creates realistic characters with its incredible tool kit. Their amazing tools bring life to characters and with the Arnold RenderView, you can manage the lights and camera.
Maya has an incredible service; it has solutions for all the 3D animation. It is used by the world's prestigious businesses. The motion graphic tools of Maya create complex animations characters and objects. Add clothes and different nodes to the characters and scenes.
3. Animaker
The software with the largest library to help create businesses and schools create animated videos and presentations. Animaker has a large stock full of pre-made illustrations and graphics that can be easily used. It prices around $12/month and is free for its limited features. Animaker offers a wide library of music to add to the videos and live-action videos. They integrated a simple drag and drop builder to create effortless videos.
You can illustrate characters for your business with their character builder feature. you can download all the videos directly to social media platforms. If you want to experiment, they have the feature of a camera in-out that creates professional animation videos.
4. Visme
An online platform that welcomes and offers anyone to create videos! Visme is an Online portal of animation that creates animated videos, infographics, images, and other visuals. It is an ideal platform for beginners or freelance businesses. It prices around $29 for its business package and it is free of charge for its limited services. They have integrated the simple drag and drop editor and customizable features to create aesthetic visuals.
It has a variety of templates that adds notches to the animated videos and makes them stand out from the static images. You can find everything here, templates, pre-made animated characters, and illustrations.
5. Adobe Animate Character
Create astounding characters with the help of the newest feature of Adobe! This software allows the creation of animated characters and in a blink of an eye. It prices around $33 to $53 depending on the package. The motion capture that lets you create your cartoon, you can record the voice with the help of the mic and make it walk and talk and induce expressions and gestures.
It is perfect for online business and game streaming. It has a premade template for a character that can be utilized to illustrate and customize according to your likeness.
6. Crello
A library that is full of templates! Crello is apt software for video animation that creates animated characters for social media platforms. The free graphic tools help to create video and content in minutes. You don't need an expert's advice for using Crello. The monthly package revolves around $7.99 and also has a free plan.
Create impeccable moving images by merging the GIFs and images and with the thousands of templates. that they have installed for their users. It allows uploading images and animated videos without any difficulty. The designers at Crello have curated intriguing templates in them to discover VistaCreate.
7. Animatron
Make compelling whiteboard videos! Animatron has a library full of pre-made animated characters, backgrounds, and props that makes it easy for a beginner to use. Make explainer or whiteboard videos. Animatron provides all the services you need to boost your business. It prices around $15 and is free with its limited features.
8. Biteable
Create attractive video ads with Biteable! It is exceptional software that creates bite-sized animated videos for social ads and campaigns. All the businesses around the world use Biteable to create videos, trim videos, edit or add much to the video. It caters to all the categories. Biteable offers a free plan month with %15 for its paid services.
9. Moho
For more prestigious and customizable software use Moho! It is an all-rounder software that offers professional tools and elite services to create 2D animation videos. It offers the tools of vectors for animations that help in animation and rigging. It is an easy to edit software where you can play with brushes and add layers and shapes to the animation.
10. Powtoon
Have an eventful experience in making animation videos! The glorious library of Powtoon is full of templates to create flawless animated videos. You can customize the characters by adding in the background voice or adding audio. It prices around $19/monthly and has an advanced feature for its paid subscribers. It is easy for beginners to use and make their whiteboard and explainer videos.
Conclusion
Video animation has become essential for businesses to add to their marketing strategies, animated videos carry huge importance in this area. Now, you are aware of the 10 best video animation software. Choose one of your likenesses and get on board.