Comparing Samsung Galaxy A10 vs Samsung Galaxy M10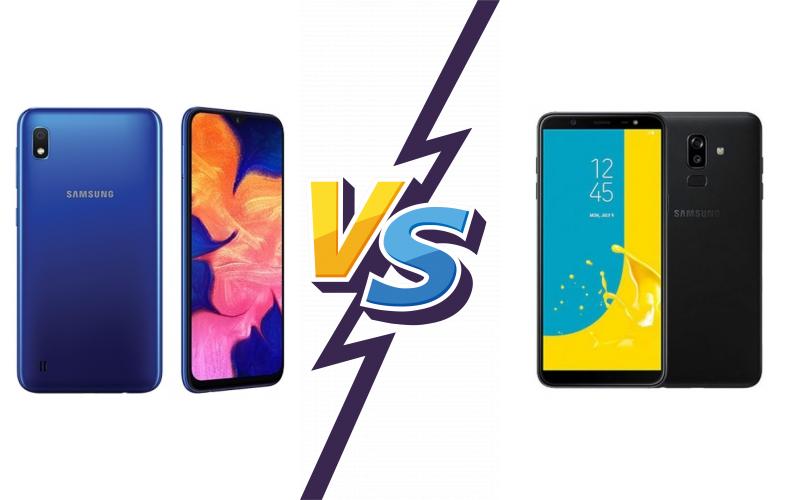 Samsung has introduced two new comparable smartphones. The Samsung Galaxy A10 and the Samsung Galaxy M10 are the two latest in Samsungs line of A and M series. These are both budget friendly. Let's see how they stand against each other:
Samsung Galaxy M10:
This phone falls in Samsungs line of Made for Millennial. M10 was launched in January 2019, it is budget friendly. Don't be fooled by its price, it still has attractive specifications worth your money.
It was launched with two variants: 2 GB RAM and 16 GB ROM, along with the 3 GB RAM and 32 GB ROM. The M10 has a 7.7 mm body with a sleek finish which gives off the illusion of a flagship cell phone without breaking the bank. It has dual rear cameras along with the flash. However, this design does not house a fingerprint sensor. The M10 also has a beautiful 6.2-inch infinity display with an HD+ resolution. The infinity display is only hindered by a water drop notch that holds the selfie camera in place.
Its user interface runs smooth like a river. However, a downside to the M10, despite being released in 2019 it arrives with Android 8.1 Oreo. By now Android 9 is out and buying a new phone with old software just doesn't sit right.
A new feature to Samsungs budget phones would be the Lock Screen Stories. It portrays a few articles of your liking on your lock screen and again is customizable or you can simply turn it off.
Internal Specifications:
The Samsung Galaxy M10 houses an Exynos 7870 octa-core processor so the performance isn't bad despite heavy usage. After considerable time and enormous usage you are bound to see a bit of lag but nothing that can't be undone. However, the M10 has the ability to detect when power is being consumed inactively and shuts down such processes to save battery life.
Speaking of the battery life, the M10 has a 3,400 mAH battery which should last you for the whole day despite extensive use.
One thing to be wary of in regards to the battery is that M10 does not support the trendy fast-charging which is to be expected on a budget-friendly phone but still would have been nice to have.
Speaking of things that are nice to have, M10 has a dual rear camera with a 5 MP front-facing one. You would expect it to take amazing shots and it does, however, it lets you down in terms of lowlight pictures. At this price point, companies have mastered the art of good photography due to the vast demand for good cameras being a ride-or-die factor for most cell phones.
Samsung Galaxy M10 price in Pakistan: 25,000 PKR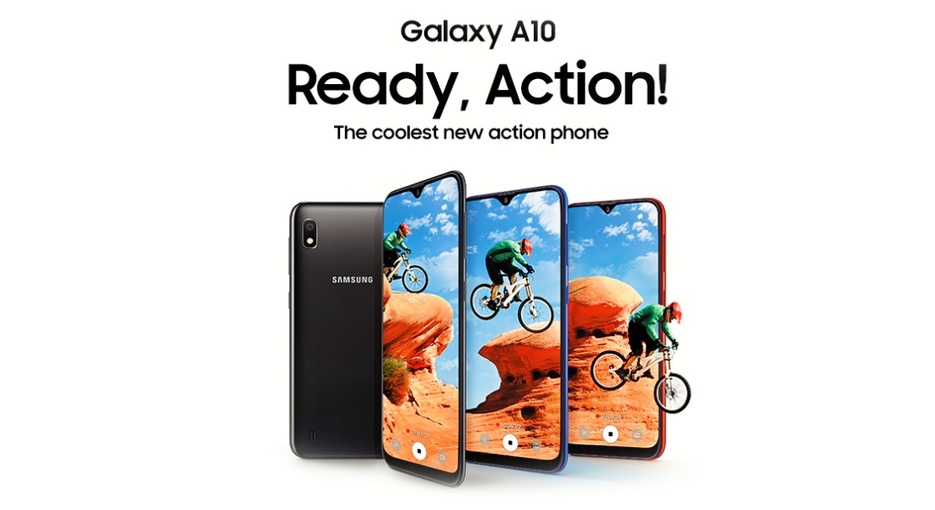 Samsung Galaxy A10:
The Samsung Galaxy A10 compared to the Samsung Galaxy M10 might fall short. It was released in February 2019 it houses Android 9, unlike M10 which has last year's Android 8.1 Nougat. However, unlike M10's variants, Galaxy A10 only has one variant of 2 GB RAM and 32 GB of ROM.
Alongside, the software the A10 has a similar design to the M10 with an infinity display that is obstructed by a water drop notch which puts your selfie camera into place. Samsung Galaxy A10 price in Pakistan: 23,400 PKR.
Its display is a good 6.3 inch with the fingerprint at the bottom of the display. Samsung has worked hard to bring the technology of a fingerprint at the bottom of the screen to its users and it's finally here that too in a budget phone.
The Samsung Galaxy A30 utilizes a single 13 MP rear camera with a 5 MP front facing camera along with LED flash on both sides. It has an IPS Capacitive Touchscreen that won't give you a sense of loss but they might fall short in front of the HD+ display of the M10 by Samsung.
Internal Specifications:
The A10 comes packed with the Exynos 7884 Octa-core processor so, it ranks higher on the chipset in comparison to the M10. However, just like with every cell phone whether M10 or A10, you will find lagging with extensive and heavy use.
Furthermore, it comes with a 3,400 mAH battery much like its competitor M10. It should last you throughout the day with appropriate usage and moderate usage games.
However, this too does not have fast charging capabilities so you might have to think through when you are charging your phone before you make any plans.