Why Choose Fire Eaters and Fire Performers above Fireworks for A Wedding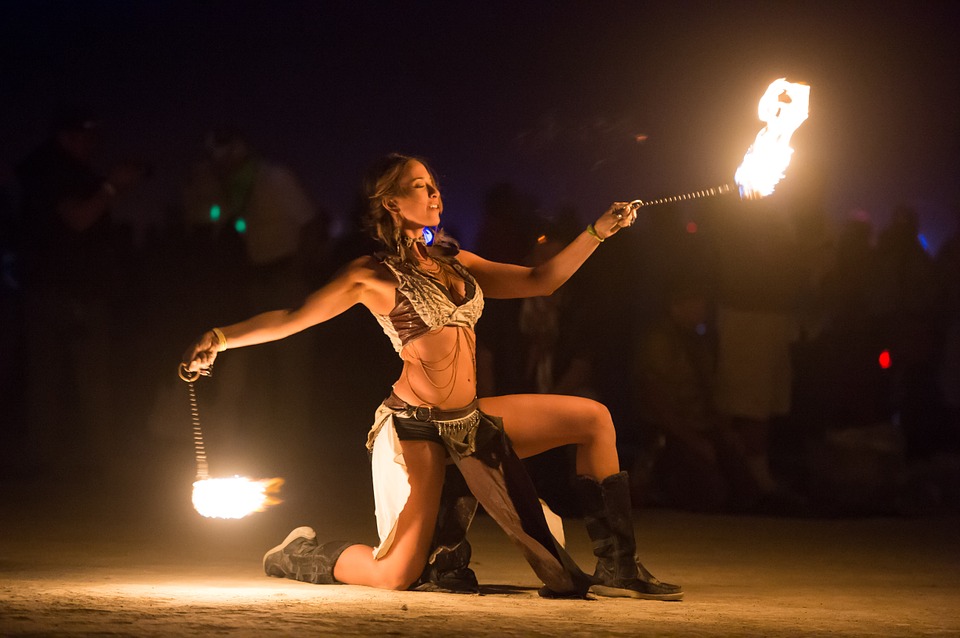 Many couples looking at hiring something unique and different for their wedding entertainment look towards a firework finale. The main problem is that because so many couples are now doing this it is no longer different or unique. In fact, it has actually become more of a norm. So, to offer the wow factor for guests, but also add a unique touch to your special day that will make it last in their memories for a long time, why not consider hiring fire eaters or fire performers?
Fire Performers is a general term and covers a plethora of skills. For example, a fire performer can be a fire juggler, a fire-eater, a body burner, a fire hoopla, etc. The list of skills goes on. These skills are often put together into a choreographed routine that lasts between 20 and 25 minutes, depending on factors such as crowd interaction and the number of fire skills involved and being demonstrated. In addition to a fire show, fire eaters and performers also make fantastic ambient or freestyle performers as background entertainment. This can be very effective when used as a meet and greet for guests as they arrive at your venue.
Another feature that makes this type of Fire Entertainment somewhat more special than traditional fireworks is that the performer makes the show interactive. Using pattern and banter a good fire performer is able to excite the crowd and allow them to feel as though they are almost part of the show. They will use comedy, their skills and even pyrotechnics to make sure that even the most ardent of spectators have an enjoyable experience.
Fire eaters and fire performance shows are normally available either as solo artists or group ensembles. A solo performer is ideal for smaller audiences, but, if you are looking for something spectacular (such as a large corporate event or gathering), then a group of choreographed fire performers adds enormously to any event. For smaller events, a fire performer will usually be fully self-contained with a small battery-operated PA and headset microphone. However, for larger events, a group ensemble will normally be able to provide their own soundtrack but will perhaps need a PA and CD player to amplify the music itself.
The last thing, and perhaps one of the most important differences, is that when you hire fireworks for a wedding there is a lot of work that needs to go into it. Surrounding areas need to be checked and certain licenses and maps should all be signed off. However, when you hire fire eaters or fire performers the process is as simple as them providing the relevant insurance documents and a risk assessment. And, if your venue is allowing you to use them on the premises it would be as simple as that!
So, in short, fire eaters and fire performer's performances last longer than fireworks, are easier to carry out as a part of your special day, are less costly, are interactive and will truly make your day one to remember.
To hire something unique for your wedding or party and discuss your wedding entertainment ideas feel free to contact us. We are also more than happy to discuss your requirements for fire performers and fire eaters, who are available as solo shows or an ensemble. We offer no-obligation help and advice so please do not hesitate to contact us today.