Space Efficiency, Symmetry and More: The Top Benefits of Interior Fit-Out for Fixer-Uppers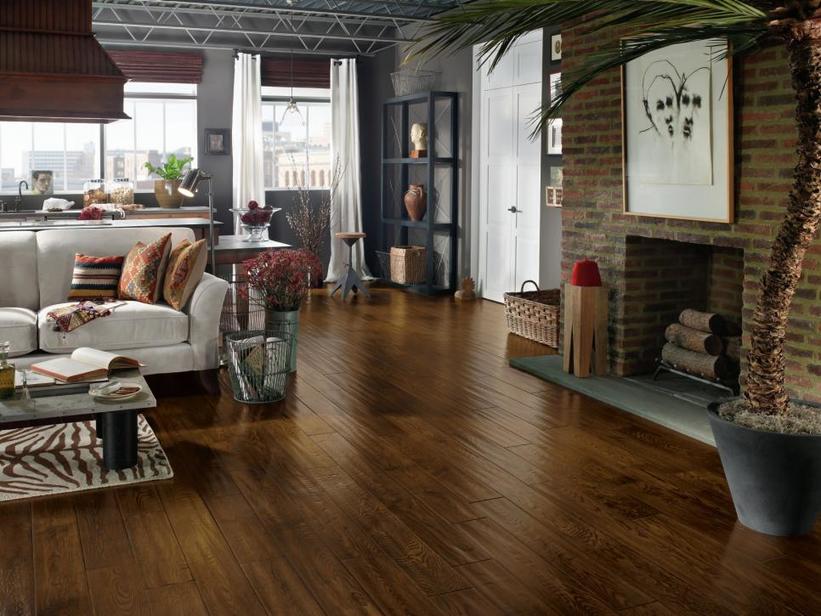 Fixer-uppers can present numerous challenges. Interior designers, however, like to point out the two most common associated issues: cramped space and bad design. Fortunately, for these two particular problems, an interior fit-out is a tried-and-true, one-and-done solution. Therefore, if you have purchased a fixer-upper to move into and it really needs a lot of work before it can become a fully satisfying and habitable abode, interior designers recommend focusing more on interior fit-out solutions instead of decking out the place with all kinds of furniture.
To enlighten you better about this piece of advice, one of the top interior fit-out companies in Dubai shares the leading benefits of such interior solutions.
1. Space Maximization
With interior fit-out, you can make sure that every square foot of your house has a specific purpose. You can get rid of awkward spaces that usually just gather dust. Also, if you need adequate storage space for all your belongings, there's nothing like bespoke fixtures such as cabinets and shelves to maximize whatever available space there is. According to California-based interior designer Sharra Stevens, with a fit-out, you can use more vertical and even ceiling space – something that may be quite difficult to do if you just buy ready-made furniture from retail stores.
2. Improved Symmetry
Symmetry is one of the most essential elements of an excellent house design. However, a lot of homes that were not professionally designed lack it. One of the best strategies for creating symmetry is through an interior-fit out. This can create fixtures that not only achieve the illusion of balance but also provide valuable functionality. For instance, some fixer-uppers have an off-center mantel and fireplace, which will require a lot of work to move. The best way to resolve the visual imbalance they create is to install well-designed shelving or cabinetry. From the installation of these bespoke built-ins, it will be easier to decorate the house with other balancing elements.
3. A Space That Provides Exactly What You Need
Another excellent advantage provided by interior fit-out is that it can deliver exactly what you need for your space. When you opt for this solution, you sit down with your contractor and designer first to let them know what you want an area to look like and how it should function to support the life you want to establish. Say, you need storage that opens and closes without eating up too much space. Fit-out experts will help you determine a design that will do just that. If you need a particular fixture to serve multiple functions, again, you can trust fit-out solutions to create it the way you specifically want it. Life will be so nice if most functional things in your home are built to work in providing you with convenience.
4. Optimum "Beautility"
Fit-out solutions are not just meant to solve problems; they can also enhance the look and feel of your space. As mentioned earlier, they can establish symmetry for good design. But, at the same time, you can have them made to fit your specific style. Fit-out professionals will ensure an execution that will thoroughly meet your preferences or standards when it comes to aesthetics as well as function. Plus, with the fit-out, you can create clean lines, which are essential for maintaining a sense of visual continuity in your home's overall design. One lovely example is a recessed medicine cabinet in a bathroom with a push-open mechanism – no knobs or pulls, just a flat and smooth door you press to open.
5. What You Don't Want Seen Remains Hidden
Electric cables, sockets, and other necessary functional features that are not too visually appealing can be concealed with an interior fit-out. That's just how such a solution works to create a smart and seamless design for the home. Fit-out specialists can strategically hide all these by either completely taking them out of the view or just pushing them back so they are not automatically in plain sight. This thoughtful concealment is the reason why hotel rooms have such a cohesive appearance. So, if you want your fixer-upper to look as refined as a hotel room, interior fit-out services are clearly the clever investment to make.
6. Better Flow
Since interior fit-out makes sure that there are no awkward and vacant spaces that hold no function, or uneven lines that require people to adjust their movements, indeed, a smooth flow inside the home is created. This is what most homeowners want for their space. It's like a way to prepare for a future wherein mobility can be a problem. If you have a home that will allow you to go about various activities with ease, then good quality of life will be created and protected.
7. Reliable Durability
Again, with interior fit-out solutions, you have better control over the design, materials, and execution. You can be more particular with the integrations, mechanisms, and materials to be used to ensure a long functional lifespan. You can also request construction methods and techniques to cater to the level of comfort and convenience you desire. The high-quality interior fit-out will prevent you from settling for whatever is just available. You can make sure that what goes into your house is built to serve you for as long as you need it to, which is also cost-effective. One of the leading factors contributing to the fast turnover of furniture in households is the incompatibility between behaviors and materials. This is typically a non-issue with the interior fit-out.
Complementary Details
To make the interior fit-out an even more beneficial and visually satisfying solution for you, top interior designers recommend including thoughtful details such as the two discussed below.
Built-In Lighting: Bespoke nooks and storage spaces look extra polished if they come with built-in automatic lighting. It makes finding what you need significantly easier. And, if you want to draw attention to the bespoke fit-out, there's no better way of doing that than with lighting.
Wallpaper: Lining the insides of interior fit-out spaces with gorgeous patterned wallpaper is an easy way to elevate the style and draw attention if that is really what you want.
See? With interior fit-out solutions, a fixer-upper's limitations can morph into the potential for and the fulfillment of a dream design. So, don't go about the overhaul on your own. Work with professionals who are highly experienced in transforming space limitations into something beautiful and useful.
Author Bio:
Rachel Hennessey manages the Pools and Landscaping Division of Hennessey LLC. She also works on Tender and Pre-Qualification and brings in new business to the company's Construction, Interiors, and Civils Division.