How Parents Can Protect/Safe Their Kids from Cyberbullying?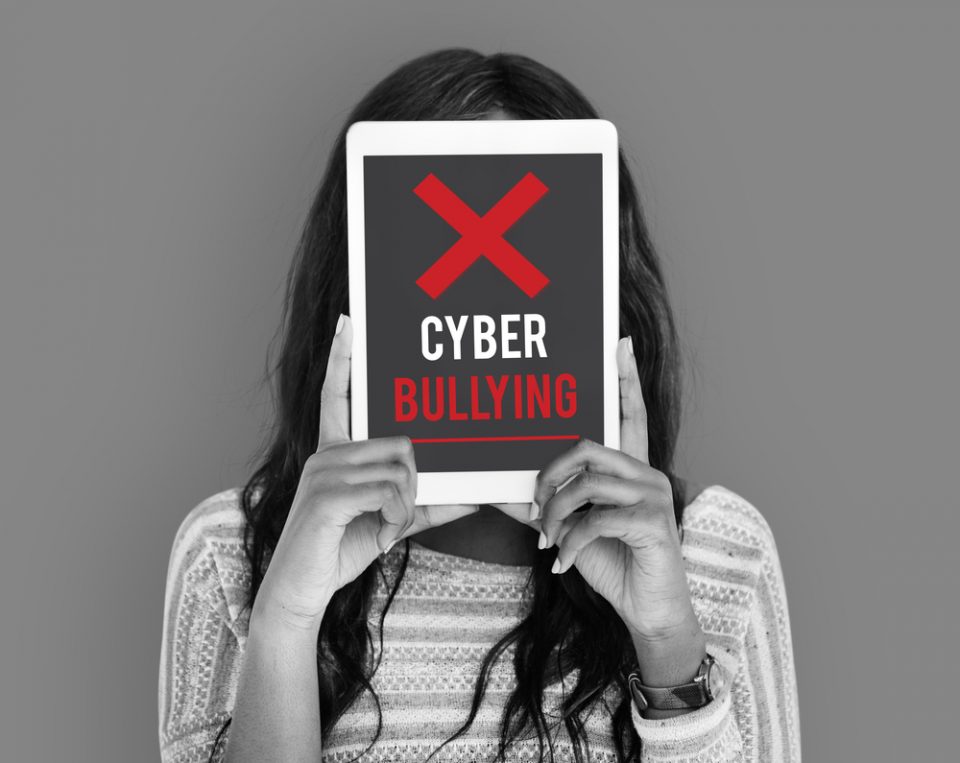 Cyberbullying is associated with the latest technology, internet, and social media whereas bullying is associated without any involvement of technology. This is important to understand how and where cyberbullying happens in order to prepare for it.
The rise and advancement in tech have evolved over the years. Today, the tech services, facilities, internet, devices and phones are more powerful and better than those of the past. Companies are making each and every device to help users deal with security issues as well as online threats. Governments are introducing laws and rules over cyberbullying. Researchers are suggesting practical solutions.
Despite all this, cyberbullying has become uncontrollable. If you believe it can't be handled, this is not true. It can be managed but with some practical methods and the right approach. Here we are going to talk about how cyberbullying happens, what are its effects and what measures or steps can be taken to handle it.

Effects of Cyberbullying on Kids
Studies show that one out of five students is bullied while only 36% talk about bullying with their parents and families. The similar studies proved social media and internet are the major reasons of cyberbullying. Below are the few impacts of bullying on kids and teens.
Vengeance
This is the outcome of bullying. When a kid is bullied, there are high chances he or she will also become a bully in the future. Some kids even get revenge from the seniors when they fight them. Many kids have also been killed after they bullied their juniors. This is really an awful thing that should be stopped and prevented.
Violence
There are many reasons of why kids and teens become violent at the young age. But bullying is one of the major reasons behind this. Teens and kids who are bullied become violent. They show extremism in their behaviour. They don't care about others. They are just violent and can harm anyone, even their own siblings and parents.
Depression
How can we forget depression? That is true the effects of cyberbullying come in different forms and styles. Teens and kids who are physically or mentally weak don't become violent, but depressed. These kids face depression and they are unable to face the world and people. They don't take interest in studies and don't want to attend schools either.
Low Confidence
Low self-confidence includes poor health, bad grades at school, social and negative thoughts and low self-esteem. These are serious things and can come in any form. If you notice any of these things, you have to talk to your kids and discuss their problems in order to help them out in dealing with the issues.
Protecting Kids from Cyberbullying
What matters here now is how parents deal with bullied kids and teens. The fact is that such kids need special care and treatment. There are few options that we are going to discuss here for the parents.
First the parents should talk to their kids and teens. Parents should try to understand their children, spend time with them, and talk about their studies and issues. During all this, kids will feel comfortable with parents. So kids should be asked about if they are being bullied.
In case kids are being bullied, parents should tell them to deal with it or use android spy app and ignore bullying. Parents can also change the school or college of their children. The help of psychologists will also be useful in this regard as they have treatment options for such kids and often become successful in helping the bullied teens.
After all this, parents should plan to keep eyes on their kids when it comes to their phone and social media use. What causes bullying to teens online should be restricted and the kids should not have access to such stuff. For this, a parental control with social media tracking, live GPS location tracker and other features will suffice in this regard.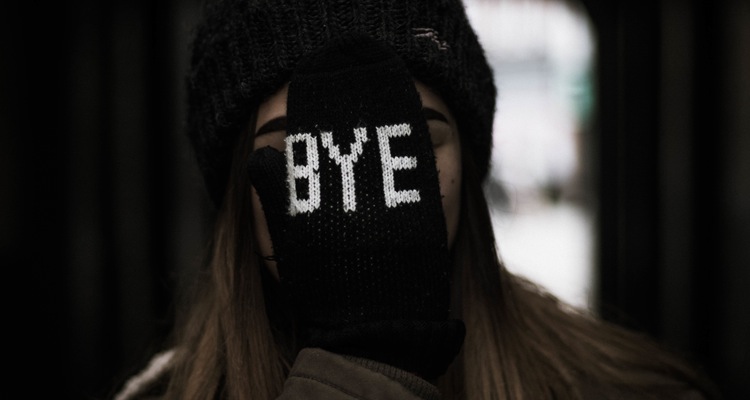 Author Bio:
Abby Sandel is a Passionate Blogger and keeps a keen eye on useful apps and gadgets. Enthusiastic about helping and empowering users with Tech related stuff. Absolutely loves running and goes for a run whenever she feels.
3 Golden Tips For A Healthy Lifestyle
A healthy lifestyle is what all of us desire but only a few of us have. But, despite the unhealthy practices that we follow on a daily basis, maintaining our health is quite easy, only if we can put in the efforts needed to do that. You just a few simple tips and tricks from here and there and you will yourself see how your life will start to fall on the track. It is just some small things that you need to do for bringing about huge changes in your lifestyle.
The three most important 'Golden' tips that can help you to stay healthy are.
Eat Healthily
Yup, your mom was right. The key to staying healthy has always been a good diet. You need to make sure that the diet you take is always balanced. Staying away from junk food may be quite difficult. We know that as well. But give it your best. Leaving such unhealthy practices will definitely start showing you the outcome on your body soon. Try to include milk, fruits, green vegetables and meat in your diet for the best possible results.
Keep Moving
Many people consider going to the gym as the best way to have a healthy lifestyle. But in actual, they are quite wrong. If you look for healthy lifestyle tips online, they usually suggest keeping your body moving instead of going to the gym and exercising. Infect, the best exercise since decades is what most people have almost forgotten, walking. Avoid taking your vehicle to the shop on the next street.
You know you don't need it. Bit by bit, make it a habit. If you exercise your body naturally at home by dancing, running etc, your body will feel refreshed and your stress level will get lowered. Also, you can save the unnecessary cost of going to the gym. But if you think that you cannot maintain a regular exercise pattern, go to the gym. Maybe the thought of wasting all your money and a strict instructor can help you better.
Sleep Well
A wise man said long ago,' Early to bed and early to rise makes a man healthy, wealthy and wise. We constantly keep putting our body into use for one work or the other. That is why it becomes all the more important for us to have a sound sleep. Just like the battery of your phone dies after you keep using it all day, the same goes for your body. It needs to charge itself to function properly. So, have some mercy on your body. Give it at least 8 hours of sleep each night so that it can feel rejuvenated and work better and for longer.
That's it. Just these three simple habits and your lifestyle will start getting better with each passing day. Apart from them, try to maintain a clean atmosphere around you at all times to keep yourself germ-free and healthy. For getting tips about clean homes, you can inculcate the habit of reading home and decor blog online and get inspired.
Theme Selections for 50th Birthday Celebrations
Themes for 50th birthday are no ordinary themes. You can only turn fifty once, and the theme chosen should be well thought out to capture the spirit of the moment. Most importantly, it should reflect on the guest of honor's most cherished ideals, likes and pleasures of life.
Naturally, it may not be easy to think of such a befitting theme, plan it out and execute it in a manner that will leave the guest of honor and all the attendants pleased. However, with the right planning and knowing the right options to go for, you can certainly pull it off and leave everyone with a smile on their faces.
I have watched people choose very lazy themes and turns the whole celebration into a ridicule about turning fifty. They take it lightly just like they normally do when they walk into minimum deposing casinos to play slots. This is not just lazy, but also insensitive and will not have any form of celebration in it. Remember, the day is to celebrate the person and not just make fun about their age.
If you are out to find the best birthday themes for a 50th birthday, then we are pleased to inform you that there is a wide variety of options for you to choose from. After nearly five decades of being around, you shall have experienced a lot and even without any extra help, you can have a good idea of what it is you want. But that notwithstanding, we have some great ideas for you.
Whether it is decorations, invitations, gifts for her, gifts for him or birthday party activities, you will be literally spoilt for choices. The most important thing you should consider is that you get the preferences of the birthday boy or birthday girl right, since the day is all about them and not you or the guests.
Here is a brief look at some of potential themes you can consider for a 50th birthday celebration.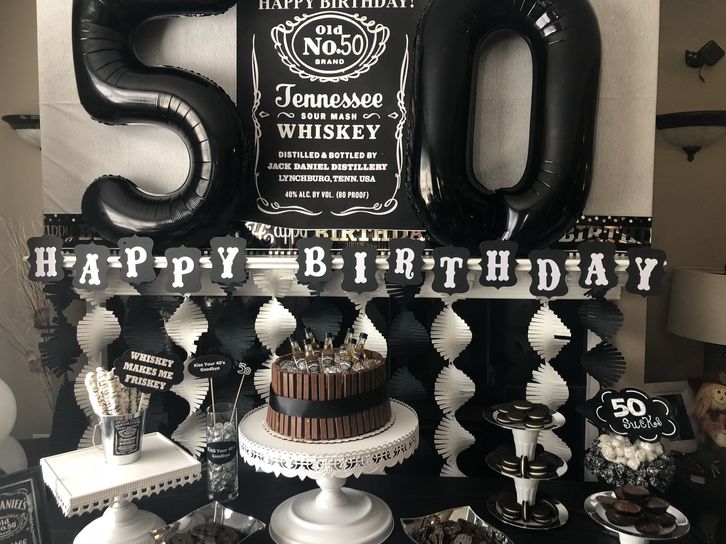 Jack Daniels Party Themes
Jack Daniels is a renowned brand, and if it happens to be one of the favorite whiskeys for the guest of honor, then the Jack Daniels party theme would really do the magic. One of the admirable things about this theme is its versatility and ability to blend well in a myriad of setups.
The dominant colors are just black and white, and this allows for a wide range when it comes to planning of other aspects of the party, including invitations, decorations, the settings for tables and chairs, and the gift ideas amongst others.
If you normally drink, then you know how popular and respectable Jack Daniels is and it won't hurt to have it for a birthday theme to celebrate five decades of being around. If possible, you can also have a couple bottles of the drink for the celebrations.
Cocktail Party Themes
You can never go wrong with a cocktail theme for a 50th birthday celebration. It best suits the reserved types of guest of honors and it is not all about serving a variety of cocktails during the celebrations.
The theme should be well expressed in all aspects of the planning, ranging from the décor, the bar set up, the invitations and the food. Depending on the nature of the family members and the expected guests, you may also have the theme expressed in the dress code, so that everything will blend seamlessly when all settle down for the event. Here are a few more ideas you can incorporate in a cocktail party theme for 50th birthday celebration.
Color-based theme – the theme of the celebration may be based on one color or color palette. This color will then be reflected in the invitations, décor, dressing etc.
Alcohol types – for most cocktail themed parties, it will be an adult affair and you may choose to go with a particular type of alcohol, preferably the favorite drink of the birthday girl or birthday boy.
Around the world cocktail theme – for this, you take the guests to a tour of the world with an all-inclusive cultural theme. This may call for a variety of foods, drinks, as well as a great diversity in the décor, invitation and the gifts for him and her.
Casino Theme Party
If the one whose birthday you are planning to celebrate is a gambler, then the casino theme would be a very appealing option. With such parties, you have a chance to raise some money for a good cause, or for your personal use if that was necessary.
You may decide to involve just a few members of the family and friends, but for most instances, greater results were achieved when a lot of people were invited, including the community where the hosts lives. You don't necessarily have to play actual games, but things that will be fun and which will complement the spirit of the celebrations.
Star Wars Party Theme
Star Wars has been around for a long time and it is one of the shows with fanatical following. If the guest of honor professes an undying love for Star Wars, then you might as well please them by organizing a Star War themed 50th birthday celebration. The options to this are endless, ranging from decorations, gift ideas, the actual set up, foods and drinks and pretty much every other aspect of the celebration.
Hollywood Theme Party
Hollywood theme parties are great for all kinds of celebrations. The opulence and the glamour that comes with them is comparable to none, and adopting them for a 50th birthday celebration will always be a welcomed idea. The options are literally limitless and you will have the freedom to pull off just anything that comes into mind.
But these are not the only options you have for 50th birthday themes. The others you can potentially consider for great results include-: High Heel Party theme, Fiesta themes, 80s Theme Party, 70s Theme Party, Garden Party, Spa Party, Pool Party, Slumber Party, Mardi Grass Party and Chanel Theme Party amongst others.
The Next Level Guide to Create A Music Streaming App in 2019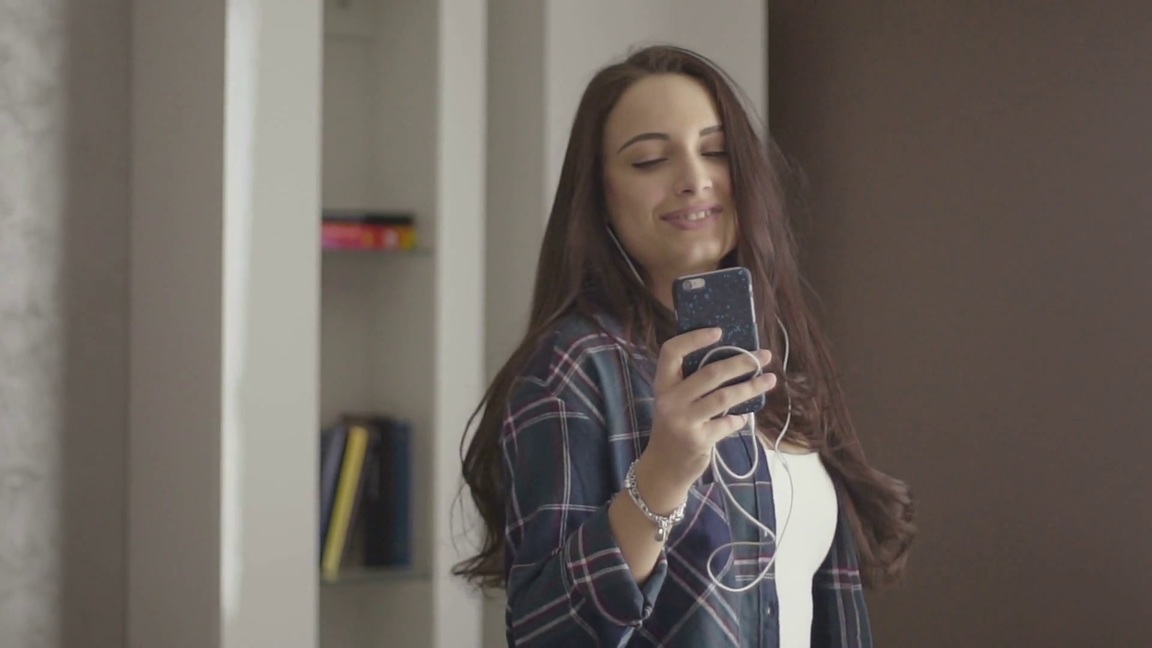 What Is A Music Streaming App?
A music streaming application enables you to pursuit and plays any music online for nothing, in the event that the user's needs to download the music or stream offline, at that point a paid membership will be required. The music can be sought dependent on the collection, genre or the singer. There are a great many individuals who need to tune in to get top notch music without interferences and issues with capacity, and this number is developing each year.
Mobile applications have eventually changed individuals' attitude towards music and the music audience's customer market. In this way, music applications are in demand and floating in application stores.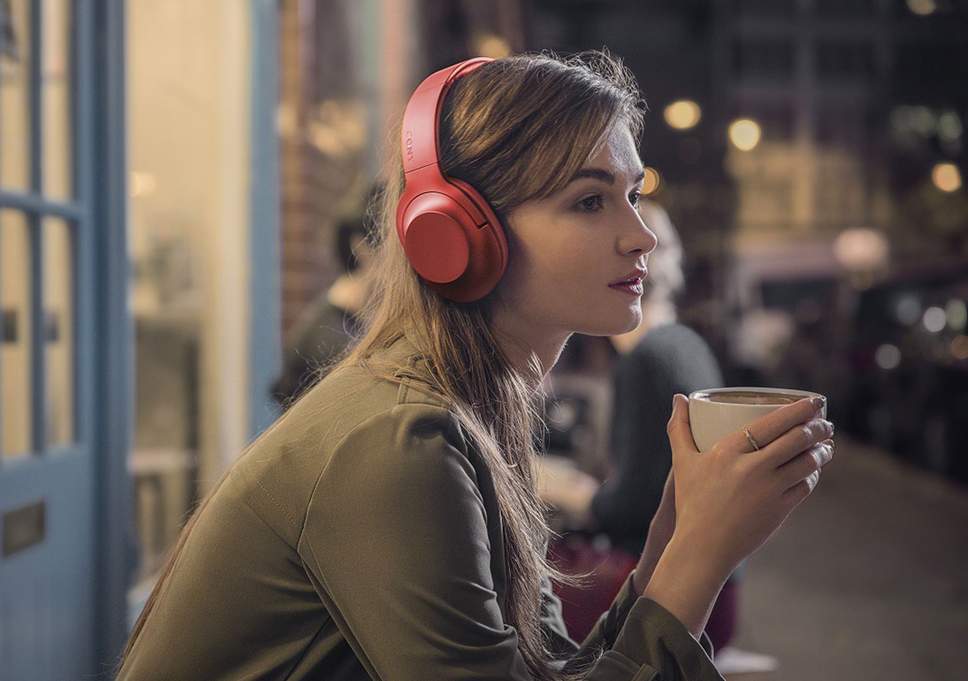 How Music changed our life
We in living in digital era and day by day the things are getting changed as you tune in to music in the first part of the day during your exercise session like jogging, running etc. You tune in to music while having a shower, you tune in to music while making a trip to your working environment, you tune in to music while attempting to focus on work and not giving your centre a chance to move to some other thing around you, you tune in to music while eating and finally we love to listen to music when we are in sad or happy mood too. This is how music has impact on our life.
The music industry is right at its peak & music apps are gaining a high level of popularity. So, what are these features that are driving people crazy to make use of these apps? Let's find out.
The music industries and music app development companies becoming popular. Things being what they are, what are these highlights that are making people going insane and crazy towards these music applications? Let's dig it and discover.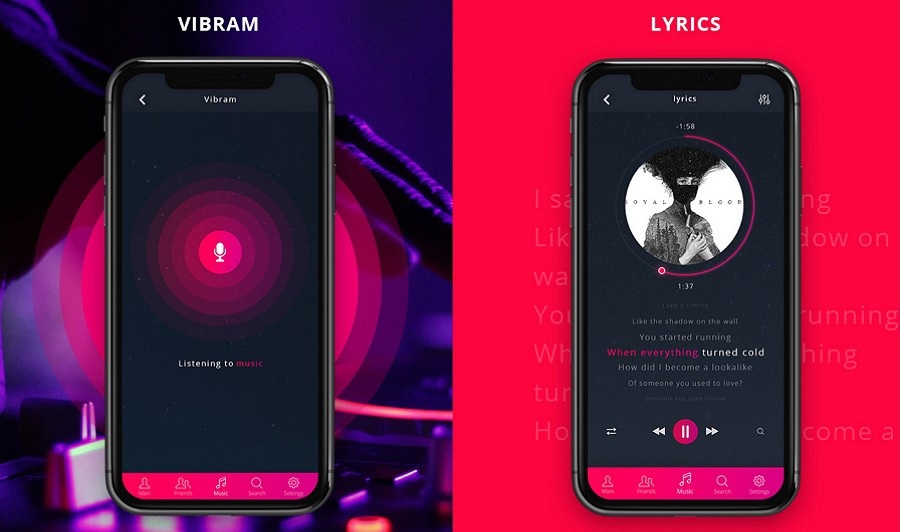 Must and should have features for Music app
1. Login/Registration
Login for the normal users and registration for the new users to be a part of your music application. On the off chance that you are going to increase some benefit by giving premium highlights or need to give users a chance to make their playlists, you need to consider registration and singing in features when you are going to develop music streaming application
2. Appealing UI/UX
Only a feature is not enough to win but also a standout amongst the most prime parts of any music application is its UI/UX. Yes, many mobile application development companies realized that attracting features enveloped by the wonderful APP is all that a music application needs to get and draw users. A basic expansion of attractive visualizations can help your application emerge and increment the quantity of users.
So it is always recommended to have beautiful and user friendly UI/UX to attract the users. As users give more importance to UI, being a friendly UI is as important as attractive features loaded within the application.
3. Music Playlist/Home Page
Playlist is very important as this component will assist the users with creating a playlist of their main collection of songs. So that they can search, mix, and play their favourite songs anytime with difficulty and saving their time.
4. Search the Favorite Tracks
The users must have the adaptability to look through their most loved tracks or search their most loved singers and their work, or through movies or through popularity or best tracks, some other route as the users regards fit.
5. Download Options
No one is having time or patience to open the web browser to download songs, rather than opening the browser, looking through the tracks and downloading it, the users can be facilitated on the off chance that they are tuning in to the tune and hit the download button directly in the music application and expect the songs to be in their mobile within a minute. So it is very important to have a download option.
6. Songs played through Streaming, Radio or Saved
Music is about mood and refreshing. Sometimes people are in simply in the mood to listen songs in to his own gathered collection, so the songs which are saved highlight for that state of mind. Now and again he is in the mood to listen in to the random songs, radio for that mood. Sometimes he or she simply needs to surf and search new tracks, so streaming for that mood.
7. Make use of Social Media
You know the most ideal way how to make a streaming application famous quick? Utilize online social media platforms! It's an obvious fact that Mobile users are profoundly associated with these social Medias platforms. So chances are high that they would love to share tracks or playlists, particularly in the Facebook or other social platforms. Additionally, it's a brilliant open door for you to pull in more users to make your app famous.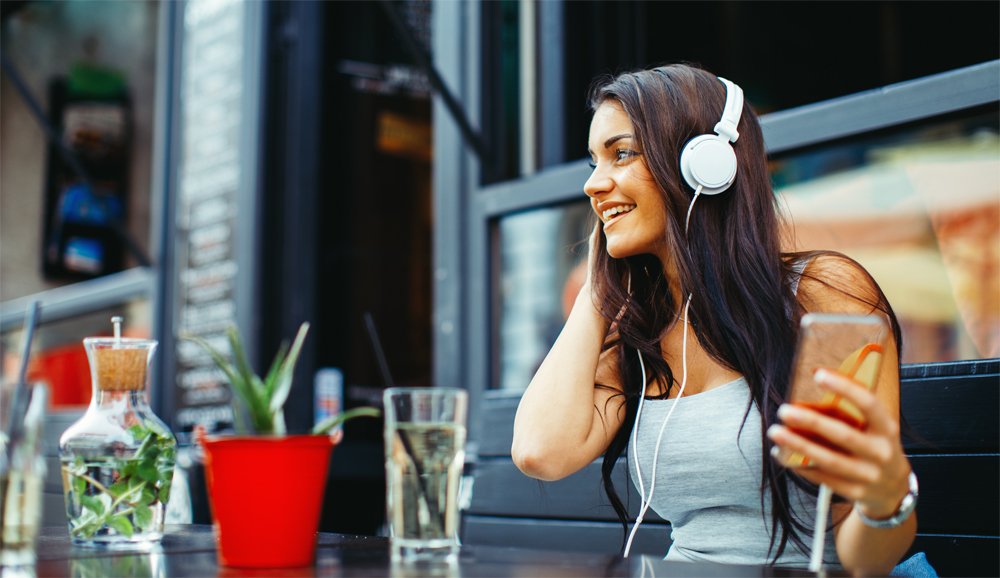 8. Share with Your Friends
Melodies are superior to reminders. They generally help you to remember some minute which will make you miss the individual with whom you have shared the occasion. An idea will summon to make someone else feel. This makes sharing element an unquestionable requirement have in the music apps development.
9. Push Notifications
As we know that to make the applications betterment updated will don't often and we are not generally on the application to check whether something new has been included, another tune, a whole collection or new topic. Push notifications is basic to keep your users updated about the new comings in the application.
10. Offline Music
The users may be without web availability now and again however this ought not to fend off them from listening in to their most loved tunes. Coordinating offline features in the music application will enable the users to utilize the application anytime of time even without internet connection.
At the point when users can get consistent access to the Internet, they are probably going to turn on the online mode. In the event that your users can't go online that effectively, offline mode gives them a chance to store a local copy of the tune in their library. This component is likewise valuable in the event that they need to limit data transfer capacity utilization. In this way, it merits executing when you make a streaming application.
11. Music Quality
Music with better quality is pleasant to hear and it's all about the quality. Nobody would love to hear terrible quality music and in the second moment, the application will be uninstalled. In this way, astounding sound must be incorporated into the application.
12. Newsfeed
Newsfeed highlight of the music application will keep the users tuned in to the new arrivals of the tunes, artists, collections, movies and some other related detail.
Some extra features doesn't hurt your Audience
1. Occasion Calendar
An extraordinary feature that would be valued by concert-goers. You help them track down visit dates and forthcoming shows or fan club meetups – whatever you wish.
2. Personalization
Who doesn't prefer to be special? Having an application that remembers you as an extraordinary individual, is so complimenting. The selection of tunes can be founded on the user's mood, time, climate, spot, and anything you can consider. You should simply incorporate the correct controllers when you make your very own music streaming application.
3. Give users a chance to upload music
You can give your loved users a chance to transfer their very own music tracks. Ensure, nonetheless, that you can deal with licensing wisely.
6. Android visualizer
It is an open-source library for Android applications. It manages sound streams, guarantees consistent execution, and has an appealing UI. The library enables users to settle some solid processing needs:
Visualizing while at the same time playing sound records;
Visualizing of speech recognition feature;
Visualizing while sound recording.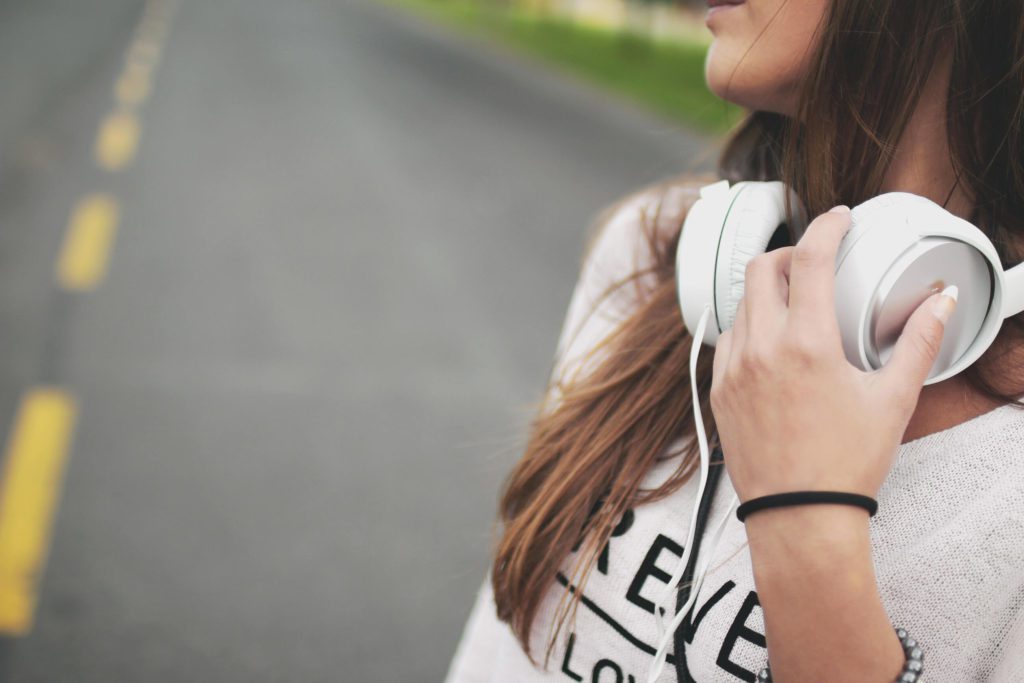 7. Ultimately – Remember of Licensing
One more point for picking membership services is music revelation without the need to purchase tunes. Music streaming services are a purported 'genuine condition'. Authorized music services build a confiding in connection between your application and loved users. Despite the fact that the cost for it would be refusal of giving free accounts.
Author Bio:
Shivu nayak is a digital marketer and technical writer for mobile app development company at Fusion Informatics. He has written content on several topics including content marketing and technology. When not writing or on laptop, he loves spending his time reading inspiration books and watching movies.