Why Plastic Extrusion is So Important in 2019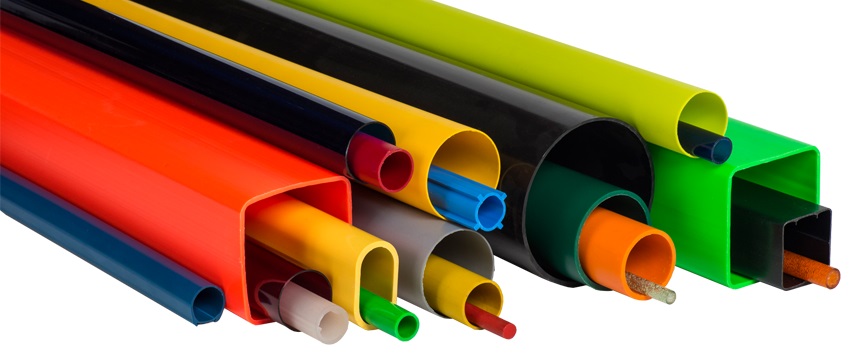 Extrusion molding is an efficient plastic molding method that has been a prominent force in the plastics industry for years. However, in the modern world, extrusion molding has taken on new importance. It a vital for the manufacture of a wide array of everyday products we have come to rely on. Here are the reasons why plastic extrusion is so important in 2019 and define more about custom plastic extrusion services.
What is Plastic Extrusion?
At its core, plastic extrusion is simply the manufacturing process whereby a large mass of plastic is converted into a product. For example, a long plastic sheet can be turned into plastic drinking cups or plastic piping via plastic extrusion. The plastic is first melted down, then pressed into a die-cast. Finally, once cooled, the plastic mold can be fixed to other components to make a product or, in the case of the plastic cups, distributed as a product in its own right.
Uses:
The application of plastic extrusion in the manufacturing process of many household products makes it essential for the modern industry. From shopping bags to drinking straws, plastic extrusion is becoming ubiquitous across a variety of industrial processes. Here are some of the industrial uses for plastic extrusion:
Construction:
Builders and contractors are among the biggest consumers of plastic extrusion products. Everything from plastic tubing for use in plumbing systems to window profiles, roofing profiles, housing for electrical equipment, air conditioning, and heater trims, shower seals and stair protectors are produced using plastic extrusion.
Within the building and construction industry, lighting is a particular beneficiary of the plastic extrusion technique. Refractors and reflectors, lenses and lighting profiles all use the method in their production.
Medicine:
One of the noblest uses of plastic extrusion is its use in medicine. It is used to devise medical tubing for transporting liquids in and out of the body. The method lends itself to this particularly complex manufacturing process as it can create intricate chambers and mechanisms within the tubing that allows the administration of multiple drugs and liquids through the same single tube.
The manufacturing process for medical equipment in plastic extrusion facilities is often carried out away from other factory production lines, with compressed air and its own water cooling system to avoid contamination.
Transport:
The automotive, aviation and marine transportation industries have also come to rely on plastic extrusion for their manufacturing processes. The method is used in the production of vehicle trims, blind profiles, seat profiles, signaling cables, antenna covers, and in caravan and motor-home components.
Leisure:
Plastic profiles crafted from plastic extrusion have used in the fishing, golf and sailing niches. They have also been a major component in the production of goalposts and flags, swimming pool construction, and boat building.
Why is plastic extrusion so important in 2019? Because we have come to depend on the fruits of plastic extrusion. These industries, among many others, have benefited from the methods manipulation of robust materials. The products offer durable, long-lasting solutions with a variety of uses and applications in the commercial and industrial sectors.