Here Is How an Independent Videographer Jason Borkland Is Influencing the Way We See Everything under the Deep Blue Sea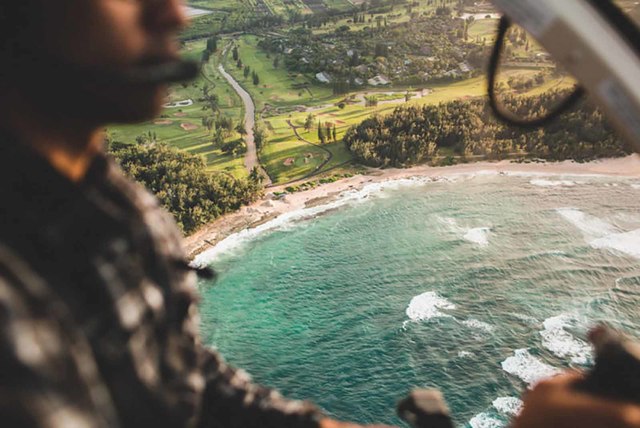 Does knowing that we have only discovered 2% of the world's oceans make you wonder what lies beneath? Does the vastness and serenity of the oceans consume you enough to think about what separates the life above from the life underneath? As a marine conservationist, content creator, and certified diver, Jason Borkland takes his followers below the surface to meet the vibrant sea life.
Jason Borkland grew up in Austin, Texas, and began his diving career to give people lessons. You know someone is passionate about diving when they willingly descend oceans and swim alongside apex predators as Tiger Sharks and Hammerheads excite them. Jason has made a career of his love for high-adrenaline adventures that have taken him to the open waters of Belize, Bahamas, Cancun, Costa Rica, Puerto Rico, Hawaii, and Guadalupe Island, among others.
It would be wrong to say that his passion is limited to diving. In fact, it gave birth to a new purpose in his life. Since his encounters with the gentle creatures of the underwater world, Jason's love of diving and adventures has evolved into intense eco-activism. It is clear his priorities shifted from living a life in pursuit of the next experience to ocean advocacy and raising his voice for marine conservation. That is the reason he accredits open waters for opening his mind and heart to embrace life under the sea and protect it.
In 2017, Jason discovered the scientific diving community and instantly realized how well he fit into it. He collaborated with notable scientists like Randall Arauz and Mauricio Hoyos, which opened him to a new scope of work; handling and underwater reading of Sharks and Mantas. Jason has provided his exceptional diving and exploration services to research and document pelagic animals in some of the world's most challenging areas. Furthermore, he unmasked his inner talent for underwater photography and videography under the sea. Today, scientists use his images and videos worldwide, especially in Costa Rica, to assist in policy change and protect critical areas.
The independent diver cum videographer aims to promote marine conservation and shares his videos and images with ordinary people to allow them to experience the world's wonders with their own eyes. Jason has demonstrated a passion for the environment, saving sharks, and protecting our oceans. Looking at life under the sea with his own eyes changed his career and gave him a purpose, and today he aspires to leave an impact and enable others to view the gifts of nature. Maybe, just maybe, it will influence someone enough to save them from the environmental chaos that ensues today.
Watch his space @Jasonborkland and check out his website to witness his journey and commitments to marine conservation efforts through research, photography, and videography.