Top 10 Best Neon Signs To Decorate Your Home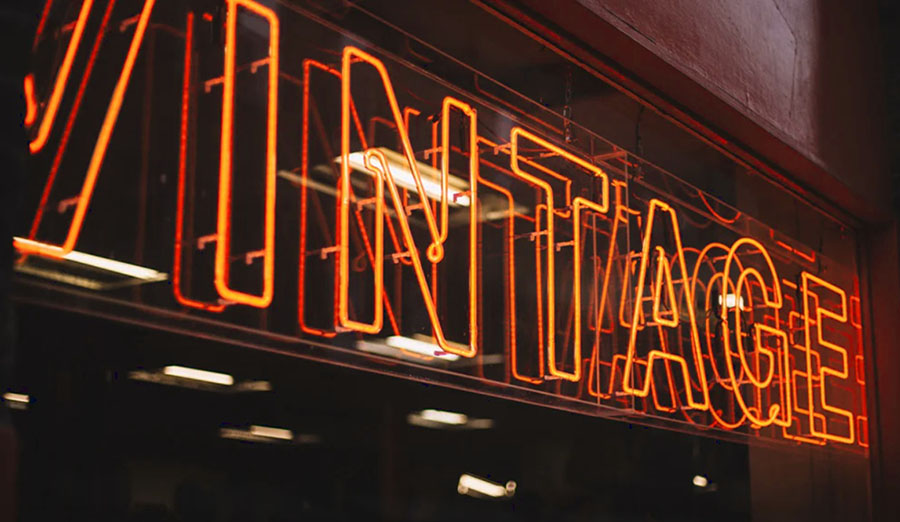 Does redesigning your home sounds costly and exhausting?
Decorating doesn't always have to be pricey and overwhelming. In fact, it should encourage you to decide on a few essentials and creatively work with what you have. If you're looking for the perfect décor pieces to invest in, you just found the perfect blog! Read on to find the top 10 best neon signs that suit every room.
The Best Neon Signs for Your Home
You might think neon signs suit businesses more. But guess what? Neon lights nowadays aren't limited to just business names or logos. They can represent your favourite food or drinks, movie characters, famous quotes, and more! That's what makes neon signs the ideal home décor.
Here are the top 10 best neon lights and home design tips to get you started on decorating:
1. Good Vibes Only
Do you want your space to manifest only the good vibes? Grab the Good Vibes Only neon sign for your living room. This neon light will instantly spread positive vibes around your home, helping you and your guests feel more comfortable! The Good Vibes Only neon sign also adds that luminescent glow to your living room which makes the room more inviting.
2. It's So Good To Be Home Neon Light
Are you a homebody who wants a decoration that expresses your love for staying in? Then the It's So Good To Be Home Neon Light is perfect for you! With its fun, colourful vibe, this neon light will spice up your living space while giving you the necessary validation. After all, it's your home, and there should be no shame in showing off that homebody pride with It's So Good To Be Home Neon Light.
3. This Must Be the Place
You might be wondering if there are neon signs that can bring you the home sweet home vibe. Worry no more. Add sparkle and warmth to your home with the eye-catching This Must Be The Place neon sign. You can hang this neon sign in your bedroom, living room, or backyard garden to radiate a different kind of comfort and charm.
4. Pokemon Neon Sign
If you or your kids are gamers, the Pokemon Neon Sign is a perfect way to catch 'em all with a surprise! This exciting neon light will surely amp up the energy and fun for your kid or your inner child. The Pokemon Neon Sign also proves that neon signs go beyond the usual LED letters and numbers. Plus, this neon light is always a hit with all ages.
5. Wine O'Clock Neon Sign
When was the last time you upgraded the look of your home bar? The Wine O'Clock Neon Sign is what you need to liven things up! With a fun and witty phrase, the sign gives off an energy that sparks conversation and welcomes your guests. Additionally, its design complements any style of home bar. It's time to update your favorite space by hanging this neon sign on the walls of your mini bar!
6. Let's Cook Neon Light
Is your cooking area a bit dark for your taste? Spice up your kitchen with Let's Cook Neon Light. This neon sign adds a touch of fun and funk to one of the commonly used spaces in your home. Inject joy and energy into your daily dinner or feasts at home. Let's Cook Neon Light makes your kitchen look more attractive. It's the perfect conversation starter for your guests during cooking sessions at home.
7. Hustle Neon Sign
Are you looking for a striking and inspiring decoration for your workstation or indoor gym? Put up a Hustle Neon Sign for that extra motivation. This vibrant neon sign will be your daily reminder at home that hustle and hard work are keys to success. Make the Hustle Neon Sign your accent piece for your workstation or indoor gym at home. Then, you can add other items, such as a vision board or a motivational poster, on your walls.
8. Boss Lady Neon Light
Did you know you can use neon signs to showcase your achievements? The Boss Lady Neon Light is perfect for your home workspace if you are about getting things done. In addition to being cool, it is a beautiful reminder of how far you've come. Continue to be the girl boss you are by making the Boss Lady Neon Light one of your centerpieces. Hang this neon light on the blank walls of your workspace, bedroom, or indoor gym.
9. Hello Gorgeous Neon Sign
If you're looking for a way to start being kinder to yourself, grab neon signs like the Hello Gorgeous Neon Sign. This neon light's message will remind you of your own infinitely valued worth! Place this neon light wherever you usually spend time within your home. This will motivate you to keep speaking positively about yourself.
10. I Sea You Neon Light
Do you have an indoor pool? Remember to decorate that space, too. Lighting up your indoor pool with an I Sea You Neon Light can give you an inviting atmosphere of summertime fun, no matter the season. This punny (see what we did there?) neon sign will help you create an atmosphere where you and your family can relax, talk and play as if it's summer already!
Make Your Space Dazzling with Neon Signs
Adding a touch of neon to your home is an easy way to make a room feel more lively and interesting. It can be as easy as buying a neon sign and mounting it on your wall. There are also a bunch of choices that will fit every room effortlessly. With the right pick, your space will be one vibrant home with positive vibes all year round!
Author Bio:
Jessica leads the design initiatives at Neonize, the all-in-one design space offering hundreds of neon light signs. As a graphic designer turned interior decorator, Jessica is obsessed with helping people create LED neon signs that will bring their personality to their workspace or home.