Most Trending Fashion For Women In 2022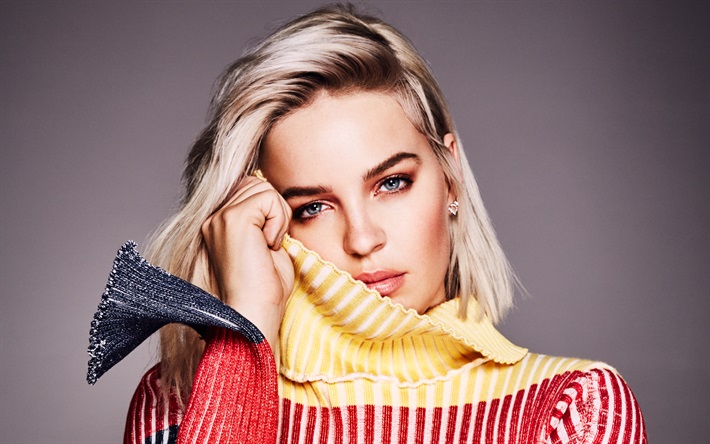 From 2020 to 2021, the fashion trends were pretty weird and awkward. However, with the trends of online business meetings, 2022 has come up with some refreshing and generous attire for ladies. The latest fashion trends have been gathered from fashion shows and magazines for the last 60 years. Nowadays, it is trending that social media fashion models, influencers, and streetwear culture are showcasing cool and fresh trends for women.
However, at a certain level of extension, the trending fashion didn't grow the inner sense to inspire the public. The serious situation in the fashion industry arrived in 2020; after that, 2021 brought some outstanding social media-driven trends and authentic clothing, which aim is to shift your situation from the depths of isolation.
Most Trending Fashion For Women In 2022
Below I have mentioned some innovative, stylish, and easy wear. Those attires are trending and current fashion styles for all ladies.
1. Crochet Set
Crochet originated in 1800 and is still alive in the world of the fashion industry. A trend that has been popularised by Harry styles' "watermelon Sugar" music video. The clip has the features of style icons and a group of party people on the beach, wearing brightly colored crochets and eating fruits.
Also, in this clip, it has been shown that the revelers are wearing resort wear and vintage printed swim costumes as well. Since the video of Harry's style was launched, the popularity and fascination with crochet have risen continuously.
2. Oversized Bomber Jackets
Bomber Jackets is basically an oversized jacket; you will feel comfortable while you are wearing it, and also it will rest loosely on your hip portion. In addition, the clingy cuff of this jacket will not go past or exceed your wrist, no matter what your actual size is.
The cuffs are a little tight, but if you feel them loose, then you can try a different size. This oversized bomber jacket has numerous shades, if you want a neutral color, you will get or if you want deep color, then also it will be available. This jacket has the fashion power which will increase your underneath attire effortlessly.
3. Hoodies Under Blazers
One of the most rocking styles in current fashions is Hoodies under blazers. These cozy hoodies are very sophisticated and have the power to twist your fashion. Wearing a blazer with Hoodies is no longer the fashion for street style but also a mainstream look that exceeds the expectations and the fashion ideas of people. The best suitable fashion for black sexy women.
The best styling hoodies are slim and slightly darker in color and have fewer graphics or embroidery. It will be aesthetic styling if you can pair your hoodie with a dark-colored blazer. It will make uniformity in current trending fashion.
4. Casual Trench
You can't find any fashion season that didn't put a trench in the appearance, and also, the most recent fashion shows had no exception. Over the years, the stylish military cut has evolved, and now it is a trending fashion staple since the first world war time.
Also, we have to thank the Gabardine Fabric, which is used to make trench coats, trousers, uniforms, and others. So basically, the casual trench is brought back again to the lives of women who have followed Meghan Markle's royal visit recently.
5. Boiler Suits
This one-piece suit is currently trending in the fashion industry. It is also a trending one in women's lifestyles too. It has an easy and cool appearance. Alongside it takes you out of the stress of picking shirts and pants separately as you will get them in one set.
This is also a type of "Jumpsuit" which has been worn by Indian women as well. Traditionally it was made up of heavy material clothes or denim, but now this Zip wonder is one of the best choices for women's fashion. Basically, it is a revolution in the fashion industry. From runways to streets, you can see many women who prefer this style without any hesitation.
6. The Leather Jacket
There is no fashion season in history that didn't follow the trend of wearing leather jackets. So why will this year be an exception? In 2022, it will be one of the trending styles for women. The continuation of the most popular fashion trends, leather jackets have several styles, cuts, variations, and trends.
After passing the half-decade since the invention of this jacket, the cruelty has been dispersed. Vegan leather jackets in several colors and different sizes are arrived to wear and maintain the trends. In 2022 the bomber and heroic leather jacket give a look like gorgeous expert styling.
7. Bohemian Floral Dress
Almost all flowers or floral designs on dresses are the trends and renewable beauty from the feminine side of nature. The floral motifs in styling basically reflect the natural femininity of the last one hundred years back in fashion.
As role models in society, women have the general perception of exploring more things. So in this current year (2021 to 2022), one of the most adored and beautiful styling trends is floral dresses.
Last Words
Fashion is basically what makes you unique; in this case, the more you can create or can evolve the style, the more it will be eye-catching for everyone. Above mentioned fashion trendings are the best and most influential for women's groups. It highlights the style and also highlights the heroic motivation of ladies. Moreover, there are also many styles that are not currently invented, but at an early age, women had to wear them for their professions.
Author Bio:
Ameli Jones is a freelance content writer and enthusiastic blogger. She loves to share his thoughts and ideas and experiences through blogging.