Dress Well in Winter: 8 Stylish Tips to Make your Outfits Interesting
A true fashionista knows how to keep her style game strong in all seasons. When temperature shits from sweltering summers to more temperate autumn and then chilly winter – the diva in you gets excited to dress-up. The world of haute culture never fails to amaze us with dazzling fashion trends. Even on days when you are lounging with nowhere to go, you can put on one of your best looks and stomp the hallways like it's a ramp.
Here are our eight top picks to spice up your look this chilly season: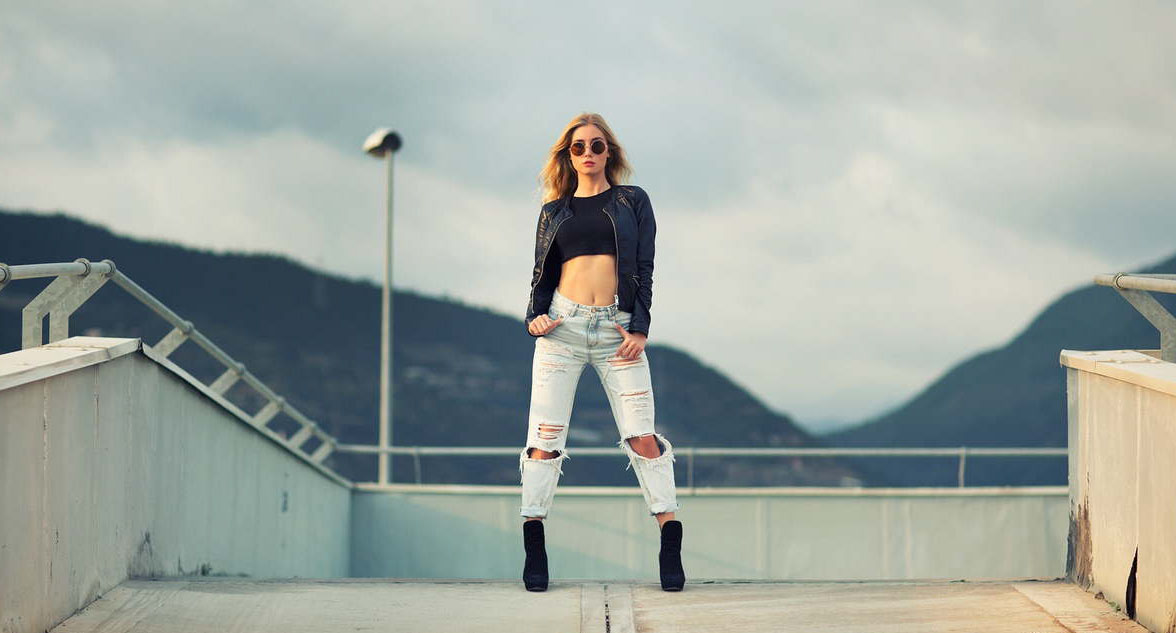 1. Skinny Jeans
Skinny jeans are perfect for the cold season. Its streamlined silhouette allows you to layer various items on the top to keep the overall temperature warm. It brings you a sleek look, which goes quite well with different styles and hues. For instance, skinnies and a white T-shirt is classic, but if you combine them with the retro boots, it gives you a futuristic look. So, on days when you run out of ideas – skinny jeans will help you make decent appearances.
2. Puffer Jackets
Puffers have become more fashionable lately. Even when they weren't, the craving to put them on the coldest days was quite strong. Thanks to Erika Boldrin and Pernille Teisback for showing us how to raise our fashion status with puffers.
Mind you, it looks effortlessly cool with the skinny jeans mentioned above. Simultaneously, there is a multitude of ways to wear puffers. You can put it on with combat boots or go for an oversized style in shades of beige. Without investing too much, you end up looking like you just came out of the runway.
3. Sweater Vests
There is nothing comfier than mom jeans. But do you know, dad trends are on the rise too? Those Hawaiian shirts and Bermuda shorts we took as lame previously became the hottest items last year. This year, you will see sweater vests at some of the most notable designers. From Tory Burch to Louis Vuitton and the Coach – everyone is embracing the sweater vests this season.
You can opt for any style from edgy to dainty, cropped, or oversized. As long as you know what accentuates your body, there is plenty of colors, fits, and styles to choose from. Louis Vuitton, for example, paired it with baggy trousers. Meanwhile, The Row preferred slouchy jeans or slacks. You, too, can style your streetwear like a celebrity. Sweater vests would be your ticket to an upgraded fashion sense.
4. Cashmere Sweaters
A cashmere sweater always saves the day. This chic layering piece is as easy to put on as it is easy to put down. Plus, on days when you don't have time to think about complicated fashion trends, a simple crewneck sweater works as the most powerful arsenal. You can pair it with a collared T-shirt underneath or midi skirts and jeans. Whether it is a casual colleagues meetup or a formal meeting at the head office – a cashmere sweater paired with the right items could be your ultimate savior.
5. Roomy Coats
Your outerwear is the most crucial factor that keeps you in the trendy game or rules you out. A roomy coat gives you a sophisticated look and gives you a chance to put on layers underneath. It doesn't have to be too bulky or a masculine-looking coat. Instead, a long and sleek coat with buttons or zip can top off your look nicely. Simultaneously, putting on a striped shirt and high-rise trousers gives the illusion of incredibly long legs.
6. Leather Jackets
Consider leather jackets as gold when it comes to investing in clothes. It never goes out of fashion. The timeless feature keeps changing its trending color every season, but you won't look absurd even if you put on your mom's leather jacket from the 90s.
The size, styles, and colors of women's leather jackets available in stores can keep you spellbound. There is something special about devoting yourself to leather every season. It reinvents the old biker jacket with a twist each year. The best part, you don't have to juggle your mind too much for the rest of your clothing. You can keep it simple with a fleece hoodie worn with a biker jacket. Or low-heel boots with mom jeans and a turtle neck would also do.
7. Ribbed Turtleneck
When it comes to cozy and chic, nothing can beat the turtleneck. This versatile basic is undoubtedly the unsung hero of stylish winter attire. You can either pick a grainy, thick sweater or a thin, fitted turtleneck to layer. It brings an air of sophistication to every outfit. A simple black turtleneck, for instance, can add a bold statement to your appearance. There are various ways to make it look more stylish. You can pair it with a trending chain over the neckline or drop earrings. There is something distinctly powerful about turtlenecks. You will probably regret not buying one by the end of this season.
8. Over-the-knee Boots
Those chilly winds excite ladies to get their classy pair of boots out of their closet. This season, however, you can go for over-the-knee boots without thinking twice. You can either dress them down with jeans and a jumpsuit for a casual day look. Or you can glam it up with a statement dress or mini-skirt for night hangouts.
Designers in all notable fashion week cities have endorsed the versatility of this type. It styles the footwear with a romantic yet sporty look. You can easily pull it off with Bermuda shorts or a pencil skirt to make it plausible in the warmer months too. So, buying a pair at this time won't be a seasonal investment only.
Over to you:
While the temptation to snuggle under the covers is real, you can't let it overpower your style game. Get a piece or two, especially for this winter, and make different combos through it. We hope our blog helped you gain some insight, and you'd be flaunting a bunch of cool items soon!