A Business Guide To Managing Its Audience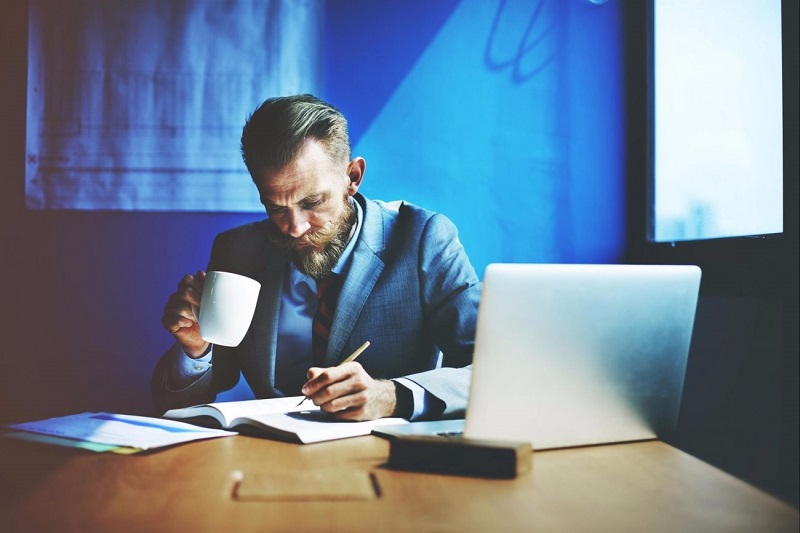 The foremost responsibility of a business enterprise is to manage its audience effectively. While online businesses are focused on online engagement through digital channels and platforms. Companies that attract walk-in customers have a much more profound and challenging responsibility.
There are countless tools and metrics to measure the online engagement of a business's audience. However, in the case of a walk-in customer, companies are pressured to make a good impression then and there. It can be challenging to leave a customer with a formidable impression while dealing with an influx of customers.
During rush hours, often, customers are left unattended or made to wait. Customers never respond kindly when made to wait, or when their requests are not met with outstanding efforts. Excellent customer experience is all about interaction and communication. It is about being available to understand and grasp the requirements of the customer and setting a good impression.
Be it a hair salon, a coffee shop, a book shop, a nursery, a real estate, or a construction business. The rules of audience management apply to all companies operating across all industry sectors. In this article, we will walk you through some tips and tricks to enhance your audience management strategies.
Here is Everything You Need To Know:
Deploying Tools & Metrics
In 2020, businesses have access to a wide array of visitor management tools that offer real-time data and analytics. Whether you run a theme park, an event management company, or daycare service, these metrics have much to offer in terms of tracking and reaching out to your audience.
The majority of the customers go unattended simply because of delayed notifications. Often, the reception staff is overburdened, or the employees have gone out for late luncheons. In such an instance, customers are left to wait, or they end up leaving for the competitor's business.
Tools that provide notifications of a customer's arrival and help you track your staff members are immensely beneficial. They ensure that no customer is left unattended, and sales are processed without delays. Such tools can help you return your customers and keep track of sales and profitability.
More importantly, these tools are incredibly useful in obtaining customer information. So, you can reach out to your customers and introduce them to new product and service offerings. It allows superior efficiency in your audience management strategies, particularly when it comes to retaining old customers and building brand loyalty.
Focus on Customer Experience
Customer experience influences the enthusiasm level of customers, especially when it comes to becoming brand advocates. Customer service and knowledge are some of the core foundations of a business enterprise's journey towards success. A study by American Express reveals that 60% of the customers are willing to pay more for better customer experience. However, what defines a better customer experience?
It is a combination of human emotions, attentiveness, interaction, and vigilance towards the needs of a customer. Customers are more likely to visit the same coffee shop or book shop if they are greeted nicely. You can build relations with your customers by remembering their preferences and adding a special touch.
You can treat them to something sweet, be it a hot cup of tea or a free muffin, to win over their loyalty. The key is to create a profile of the kinds of customers your team deals with daily. This serves the purpose of grasping their needs and preferences. Once you have compiled all the information, focus on creating buyer personas.
Availability and patience are the two most vital ingredients for a customer experience that leaves a good impression. It is crucial to train your employees in interactive strategies that improve their customer management skills.
Make Wait-Timeless Mundane
The majority of the customers walk out on businesses after having made to wait for long hours. However, for individual companies, such as clinics, hair salons, and consultation services, waiting is a necessary evil. So, as an entrepreneur, you need to ask yourself: how can I make waiting more bearable and enjoyable?
Think about the facilities and amenities you can offer your customers while they patiently wait for their turns in the lobby? Free Wi-Fi and television will undoubtedly keep them occupied and even allow them to catch up with work emails. You can offer Netflix and other streaming facilities for patients and clients who have to wait for hours.
For salons and beauty services, you can offer free services, such as hairdos or nail paints, while they wait around. These complimentary services should not come at the cost of your profitability. You can partner up with new beauty enterprises and market their products through your complimentary services.
Serving a hot cup of tea or coffee with some snacks will also set a good impression. You can set up foot massaging equipment in the lobby so your clients can enjoy a relaxing massage while waiting. There is a plethora of amenities and opportunities to explore.
Conclusion:
When it comes to managing one's audience, going the extra mile is always the key to building brand loyalty. You must focus on beating your competitors by introducing strategies that go beyond setting a good impression. It is all about investing in creativity and out of the box ideas to win over your customers and build relationships. Managing your audience becomes much easier when you prioritize your customers and clients.