What Is The Best Small Business To Start In 2021?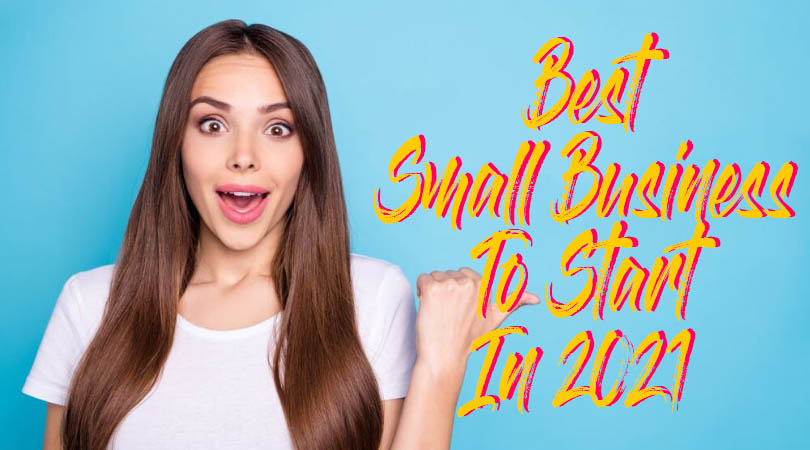 Are you thinking about starting a new small business in 2021 but not sure which one to choose? This is a common dilemma that most business owners go through. Things have changed a lot now in 2021, making people think more before choosing a business idea. The pandemic had an impact on almost all the different businesses. So, the market and industry have changed a lot. Therefore, you need to choose a business idea that makes you happy and comes with an excellent earning opportunity. While most of the industries have been affected because of the pandemic, some businesses bloomed. Here are some of the best small businesses that you can start in 2021.
eCommerce Business:
This business deserves to be at the top of this list as it is one of the most popular businesses right now. In addition, the number of eCommerce websites is increasing rapidly. So, if you ever wanted to start a retail business, this is the perfect time for you. You can create an eCommerce store with a small startup cost and operate it from home. You can store and sell or choose to dropship the products.
Dropshipping is better as you can save the excess cost of ordering extra than the needed quantity. Storing always comes with a risk but provides the option to fast delivery to customers. You have to choose a website builder to boost the process of eCommerce. Some of the most popular website builders, which can provide the best features for your eCommerce platform include Wix, Zyro, WooCommerce, Shopify, and others. This is the most trending small business idea in 2021 that you can choose.
YouTuber/Vlogger:
Another perfect business that you can start in 2021 is vlogging or YouTube. Although many people might think this is a casual side income, there are many YouTubers who are earning more than some businessmen. If you provide the right content and work with your channel, you will earn a good profit sitting at home.
The best thing about this business is that you do not have to invest much to start it. If you are vlogging, then a good camera is more than enough to do it. There are some people who do their vlogging and YouTube videos using mobile cameras. So, if you have a low budget and the ability to create good videos, then this small business is perfect for you.
Instagram Influencer:
Do you have the ability to influence others? An Instagram influencer is a new business idea that holds a lot of potential in the future. There are plenty of influencers available on Instagram that earn quite good money and have a large audience. Most of the companies are now hiring influencers to promote their products on Instagram.
Influencer marketing is becoming a popular marketing strategy nowadays. They really know how to turn 10k into 100k. So, if you are interested in this profession, you can start preparing today to become an Instagram influencer as a small business. You can follow some of the established Instagram Influencers to get an idea.
Affiliate Marketing:
You might have heard of this business that is becoming popular rapidly. In this marketing, the companies pay you to promote the products. If you are a marketing pro, this is the small business idea to help you achieve the dream. With this marketing, you can sell products that another business is selling.
If the customers buy from you, then you will earn a commission from the clients. Therefore, you need to have an outstanding online presence to grow your business unexceptionally. The more your network or social media presence and customer base, the more clients will your services.
Create Online Courses:
If any of the above-mentioned ideas are not idle for you, then here is another small business that you can start. Creating businesses based on your skills is a very good way to increase your earning. Moreover, you can sell the skills in the online courses in 2021 to create an impact.
Due to the pandemic, the education system has shifted a lot online. So, online courses are a very good idea that you can choose. You can start with a small business and include some things like video content and subscription later to transform it into a well-performing business model.
Content Writing:
Almost all companies with an online presence need to have a content writer to write blogs, product descriptions, pages, reviews, ads, etc. Starting a content writing company can be the most profitable idea for your business. You can find the first few customers from different websites like Remote.co, BloggingPro, Problogger Jobs, and others. This is a small business that needs very low capital but provides a high return.
Conclusion:
Starting a small business can be very difficult as the times have changed a lot. However, there are many small businesses that you can choose to boost your earning and grow the business rapidly. Here are some business ideas that you can follow to grow your business in 2021. You can learn more about them and choose one based on different things such as your budget, skills, expertise, and likings.
Author Bio:
Peter Bell is a passionate blogger. She loves to share her thoughts, ideas, and experiences with the world through blogging. Hanna Flores is associated with Worthy To Share, Proudly Updates, Circle Box Blog.