4 Ways an Idea Management Platform Can Help Your Business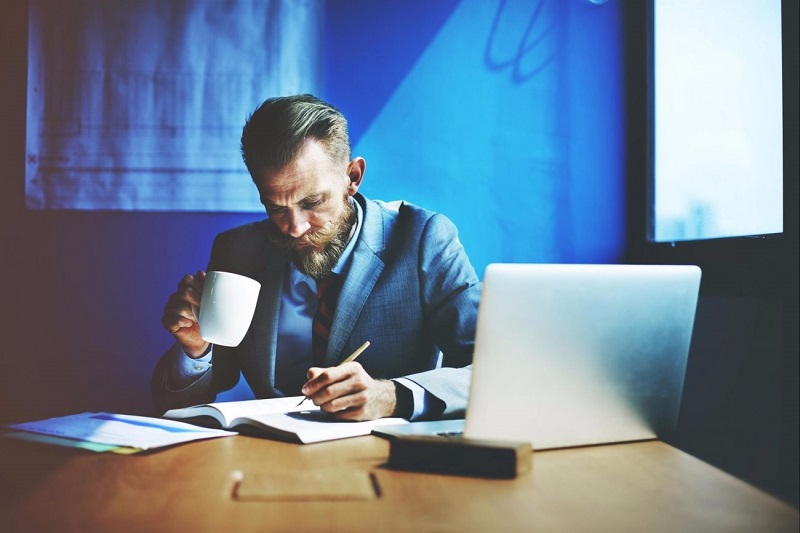 All out of ideas? Harness knowledge at scale and tap into an unlimited source of ideas. By democratizing innovation to your entire organization, you broaden your pool of expertise and unlock new perspectives. There are good ideas for disruptive change, cost savings, business process improvements, and more within your business right this second, you just need a way of capturing them. This is where idea software comes in. Let me tell you a bit more about it and how it can help your business.
What is Idea Management Software?
Idea management software is all about capturing the collective intelligence of an organization in a central and easy to manage way. It essentially enables organizations to collect, collaborate and evaluate ideas that are generated by their employees. These ideas are then developed into real solutions that deliver value for the business. With innovation and fresh ideas being vital to continually improve and succeed, these platforms are beneficial for all organizations, across any industry.
A good idea management platform provides company-wide transparency and communication, enabling employees to see the problems the business is facing and feedback their own insights on the topic. Whilst empowering employees to use their voice, idea management platforms also provide a way for the workforce to keep track of their idea's progression. Now we've got a broader understanding of what an idea management platform is, let's take a closer look at the benefits of having an idea management tool in place.
1: Driving Collaboration
With an idea management platform centralizing your innovation process, it becomes much easier for collaboration and cross-departmental thinking to occur. Enterprise tools help you support and encourage diversity of thinking through easy access (democratizing your process) and employee engagement.
Using idea management tools to underpin typical ideation activities such as hackathons, workshops, or brainstorm sessions means that you can gather insight from those people who are always ready and willing to contribute to the organization, but you can also develop ideas outside of these sessions. Everyone in the organization can have their voice heard and collaborate on ideas to develop them further.
In today's remote world, there are ideation software s that integrates into Microsoft Teams, helping you to develop these ideas using collaboration tools you're already familiar with. This enhanced level of collaboration not only gives you more well-rounded and developed ideas to take into your innovation portfolio, but it works to create lines of communication between teams who will have varying degrees of knowledge on the subject.
2: Providing Structure & Process
When inviting employees to take part in your innovation process you need to ensure that you've communicated the 'timeline' for the process. Your employees need to know when the deadlines are, why the change is happening, how the process will run and exactly how they can help.
An idea management platform can take away a lot of that work by clearly communicating it to your employees. The platform acts as a central place for employees to go and view challenges, which detail the 'why' along with criteria for what a good idea looks like. It also enables them to see the stages in which their idea has to go through before it can be implemented. This stops employee suggestions from being lost in a 'black hole' that can often happen with closed-loop engagement methods such as suggestion boxes or feedback forms.
Furthermore, using technology to underpin your approach means that any ideas submitted must follow a set format determined by you. Unlike excel documents or word documents, idea management platforms provide structure to employee ideas, making it easier to review them against your organization's KPIs.
3: Easing Evaluation
Finally, idea management tools provide you with a way to deliver value to the organization through their evaluation capabilities. Compared to suggestion boxes, which are unstructured and closed-loop, it can be difficult to understand the value that an idea can bring, and even harder to track down the initial contributor to have them develop it further. Idea management tools make evaluation simple, easing the transition to the business case software side of things.
Using an idea management tool, you can do a preliminary evaluation of suggestions, ensuring they meet the criteria that you laid out within the challenge; these factors can range from organization to organization. You might want to focus on the cost of the idea, the impact, or the resources required.
Gaining a high-level view of this early on can help you accelerate good ideas to the market faster and stop unsuccessful ideas before they consume further time or resources.
4: Uncovering Small Savings
I've spoken about the more holistic ways that an idea management platform can help your business, but I want to take a look at how idea management can generate real 'hard dollar' value for your organization.
By investing in idea management, you're investing in employee ideas. These are the people who work on the frontlines and see the granular day-to-day parts of your business that can often be overlooked by decision-makers. While some employees might have great ideas for disruptive innovation, the true benefit of engaging with collective intelligence is you'll begin to notice small, continuous improvement projects coming through. Being able to rapidly collect, evaluate and implement these ideas means that you have lots of little wins that add up to a huge cost-saving.
To summarize, an idea management platform is a key tool to underpin any innovation process, whether you're looking for large-scale disruptive innovation or if you want to focus on continuous improvements. The benefits it can provide both financially and holistically means that you'll gain an engaged and collaborative workforce who can help drive the organization's strategic direction. Idea management can even be extended to include your external stakeholders such as partners, customers, and suppliers. With Open Innovation, you can begin to work with every stakeholder across your organization and uncover new solutions, using your idea management platform as a way to take ideas from the drawing board through to the balance sheet.
Author Bio:
As a passionate innovation and technology evangelist, Tad is the Executive Vice President at edison365, working with some of the most innovative companies in the world, every day. With years of experience in change management and business building, Tad has plenty of transformation stories to share in manufacturing, engineering, financial services plus health and life sciences. A long tenure at Microsoft, at the front-end of innovation and project management software delivery, helped him see what it means to transform and deliver at scale.