Into Cars? Here are 6 Ideal choices you have in 2019
The automotive sector is growing at an unprecedented rate with global sales of 80.8 million vehicles in 2018 alone. This trend is likely to grow as the new year comes knocking at our doors. Car enthusiasts, however, find themselves in a fix as what the new year might hold for them.
Many auto manufacturers have either announced new models or have confirmed to update the current models for the new year. These cars promise new features and technologies that will push the boundaries of comfort, safety, and performance to new levels. Electric vehicles are finally becoming a realistic option for buyers as most of the auto makers aim to introduce their brands of EVs. Automakers are also making efforts to improve existing features like the autopilot, cross traffic alert, and augmented reality dashboards to enhance our driving experience.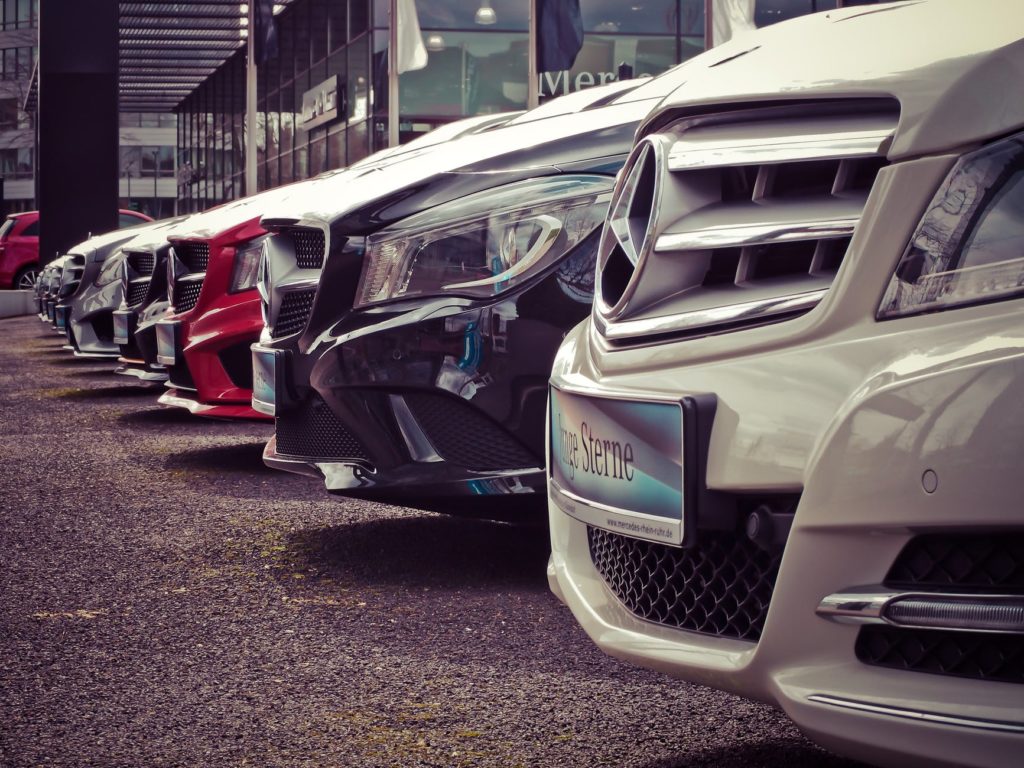 Available choices for 2019:
With so much on the horizon, it becomes difficult for the car lovers to make this significant financial decision. When we buy any car reviews play an important role in shaping our decision. So, we see many of these car enthusiasts rush towards online forums, or reach out to car experts to inquire about the choices they have in 2019. In this article, we have compiled the six ideal choices of cars in an attempt to narrow down the buying options for you. Here we go:
2019 Audi e-Tron:
The 2019 Audi e-Tron will be the first purely electric car introduced by Audi. The 95-kWh battery pack will take only 30 minutes to charge up to 80 percent with a 150 KW high speed public charger. The high definition digital instrument display – the Audi Virtual Cockpit Plus – helps the driver maximize efficiency and range.
It also provides smartphone integration, allowing you to access your phone through the touchscreen display to connect to your favorite apps, music, maps, messages and much more. It features an integrated toll module which is designed to work with toll calculation and payment.
The 2019 Audi e-Tron comes in 2 different trim levels; the Premium Plus, starting at $74,800 and the Prestige, priced at $81,800. The latter also comes with a Driver Assistance Package which helps supplement the driver's instincts like sensing danger and navigation; hence improving the overall safety of the driver.
2019 Nissan Altima:
The 2019 Nissan Altima is a mid-size sedan providing a standard all-wheel drive. The gorgeous exterior curves and comfortable interior makes the vehicle top in its class. The Nissan Altima comes with two engine setups;
the 179-horsepower 2.5-liter four-cylinder engine and,
the 270-horsepower 3.5-liter V-6 engine
The trim levels for Nissan Altima start with the entry-level model Altima 2.5 S which provides some nice standard features. The 2.5 SR and the 2.5 SV models also offer excellent value. Then we have the 2.5L, and finally, the 3.5 SL whose powerful engine and comfortable features make it a go-to selection for car buyers. The 0 to 60 mph test clocks at 7.8 sec with a load. The price for the base 2.5 S model starts at around $24,000 and reaches $34,000 for the 3.5 SL Altima.
Tesla Model 3:
The Tesla Model 3 is a mid-size electric sedan offering dual motor all-wheel drive. The Tesla Model 3 all-wheel drive has two independent motors which digitally control torque to the front and rear wheels, ensuring far better handling and traction control. The battery pack for Model 3 provides an estimated range of 310 miles on a single charge which is a significant improvement on other electric vehicles. The 0-60 mph acceleration test clocks at an impressive 3.3 seconds.
The Tesla Model 3 comes standard with Enhanced Autopilot features. The 360 degrees rear, side, and forward-facing cameras maximize visibility while the 12 ultrasonic sensors ensure your safety by detecting nearby cars and preventing collisions. The mid-range Model 3 is currently price DAT around $35,000 which is quite reasonable for a car with such functionalities.
2019 Kia Forte
If you are looking for a budget car, you might consider the 2019 Kia Forte. It is a redesigned sedan takes styling inspiration from the new Stinger GT performance sedan. Since the car is now 3.2 inches longer, it allows for a more spacious interior. It is equipped with a 2.0-liter four-cylinder engine capable of outputting an estimated 147 horsepower and 132 lb-ft of torque. The engine offers great fuel economy, returning 35 mpg (miles per gallon) combined.
It features a floating infotainment screen and offers full smartphone connectivity with Apple Car Play and Android Auto interfaces incorporated. It can be fitted with adaptive cruise control, forward auto-braking and blind spot monitor and comes at a base price of USD 17,690.
2019 Toyota Mirai:
The 2019 Toyota Mirai is an eco-friendly car with impressive features. It is a four-seat sedan and one of the world's first hydrogen fuel cell electric car. The car runs on hydrogen and provides an estimated range of 312 miles. It currently comes at around USD 57,500.
The technology hasn't become mainstream since it faces a few hurdles. Lack of hydrogen refueling station is one major factor that discourages consumers,but as the refueling infrastructure improves, the sales are expected to boost significantly.
2019 Honda Insight.
Honda Insight is a midsize four-door hybrid that offers excellent fuel economy of capable of 55 mpg around town. The impressive features and a dynamic look make it a compelling choice for car buyers. It is fitted with an electric-assisted 1.5-liter four-cylinder gasoline engine that generates 151 hp and a lively 197 lb-ft of torque.
For better economy, drivers can put the car EV mode for limited all-electric operation and can increase regenerative braking to help bolster battery charging. It offers aroomy interior and spacious 15.1 cubic feet of trunk space. The sports mode offers livelier operation and better drive experience.
Conclusion:
As most of the car manufacturers are working on their brands of EVs, it is assumed that 2019 will be the year when electric vehicles become a realistic option for car buyers. The pace at which technology is revolutionizing the automotive industry, we can safely say that more advanced features like attention assist, autopilot, and other safety features will come standard in future cars.
Real Advice about Buying Motorcycle Gear for Women
Purchasing motorcycle accessories isn't as simple as it may sound. There are several choices, models, makes, parts to focus on, especially if you are shopping for a woman. And on top of that, you have to do everything within a specified budget. You have a number of factors to keep in mind during the decision-making procedures. The factors are important whether you are a novice rider or a pro. It is tempting to go for the trendy Honda motorcycle accessories, but keeping safety standards in mind is very important.
If you are going to find a helmet for women, then remember protection and safety should be your top most priority.
A full-face helmet is highly recommended as it gives you more coverage than any other style. But, all riders do not prefer full-face helmet. When you are buying women's motorcycle helmets, remember it should be comfortable as well as render service in all types of climatic conditions, frost, rain, and wind. The simple idea of wearing helmet dramatically lowers down the number of fatalities on the road.
Here are the three things to focus on when purchasing Honda motorcycle accessories like helmets and jackets:
Safety
The first thing you need to check with helmets is that it has passed the safety norms or not of your country. This helps you ensure that your bike helmet is safe. Sometimes you also have rating approvals which let you know the safety effects of the helmet.
Speaking about jackets, the women's motorcycle jacket should be as per your preference. Whether you want a leather jacket or mesh jacket, armored jacket or all season jacket, it depends on your choice and purpose of the ride. So, keep the safety standard in mind and then choose.
Fit
It is very important to find a helmet or jacket which fit you best. Even the safest accessories will fail you if they are loose. This is a major reason for around 12% of bike accidents. If the bike accessories do not fit properly, then you should give them up and get the ones which suit your measurements.
You shouldn't also go for a tight fit helmet as it may be uncomfortable. However, a too big size could lower your safety level by 30%.
A loose fitting jacket with long sleeves will fall off your shoulders and hands, leading to discomfort and accident.
Check out tight spots as it may cause discomfort too. Look up for your helmet and jacket measurement and match it with the measurement online and then proceed for the purchase.
Color And Design
Lastly, you should also consider the design and color. When you are talking about women's motorcycle jacket, then you need to go for a visible color which gets you noticed in dim lights and heavy traffic too. A matte black helmet with leather jackets and reflectors will look pretty cool.
So, choose the color and design wisely keeping style and safety in mind. You can shop online for women motorcycle accessories at BikeBandit.
Maserati Ghibli – The Absolute Opposite of Ordinary
The two new four-door Ghibli sedan models have elevated the status of Maserati the manufacturer. The design highlights Ghibli's compelling driving features while preserving distinct associations with the bigger Quattroporte, and expressing a more assertive personality.
The body's framework gives the 4-door sedan Maserati Ghibli a coupe appearance. It features a sinuous grill whose inspiration is derived from the modern day GranTurismo even though it was first featured back in the A6 GCS in the 1950s.
Ghibli comes with the C-pillar exclusive to Maserati which is responsible for a huge percentage of the car's coupe appearance and maintains the typical trident logo continuing a tradition which began in 1963.
A swage edge runs across the side profile from the conventional Maserati air consumption at the rear part of the lead wheels to finish at the hind lights. A look at the inside of the Ghibli reveals an extraordinary dashboard design which matches the vehicle's youthful, spaciousness, and sporty characteristics perfectly without compromising the luxury features associated with Maserati.
The Ghibli features two V6 3.0-liter twin-turbo gasohol engines complete with automatic 8-speed gears with Q4 all-wheel or hind wheel drive. The Ghibli S Q4 with complete-wheel drive has the most robust of these V6 components which convey a torque of 406 lb-ft from 1,750 revolutions per minute(rpm) and establishes 404 SAE HP at 5,500 rpm. The Maserati Ghibli comes with excellent accessories as shown below.
Seven Airbags
The Maserati Ghibli comes with seven airbags. Two of them are both of which are dual stage is situated at the front to shield the driver and the front seat passenger in case of a collision.
Two side airbags protect the hips and torso of the front seat passenger and driver. Next to the central pillar in the roof are two window airbags, while the seventh airbag safeguards the driver's legs.
Stability Program
The Maserati Stability Program utilizes a collection of sensors to monitor driving status invariably. It can set up various performance and safety systems to maintain grip and handling. If a skid is detected, for example, the stability program minimizes engine torque selectively and may activate brakes using finely diverse inputs to reinforce stability within the shortest time.
Surround view camera
The surround view camera offers a distinct 360° view around the vehicle to display hidden obstacles and easing parking. There are rear and front cameras and two cameras underneath the door mirrors which capture images and display them in the main screen.
Adaptive Driving Beam (ADB)
The adaptive driving beam adjusts the depth and width of the headlight beams to give the ultimate lighting effectiveness and excellent safety.
This is facilitated by sensors and a camera attached at the rearview mirror that oversees a wide variety of parameters such as the speed of the car, the position of the steering wheel, and how the car is being driven. The adaptive driving beam is automatically activated when driving in town, on motorways, or in bad weather.
Finally
Many exotic car enthusiasts hire them for test driving purposes before settling on the ideal model. If you want to hire an exotic car such as the Maserati Ghibli, Milani Exotic Car Rentals will help you choose the perfect car for your specific needs.
Breaking Myths about Having Your Car Towed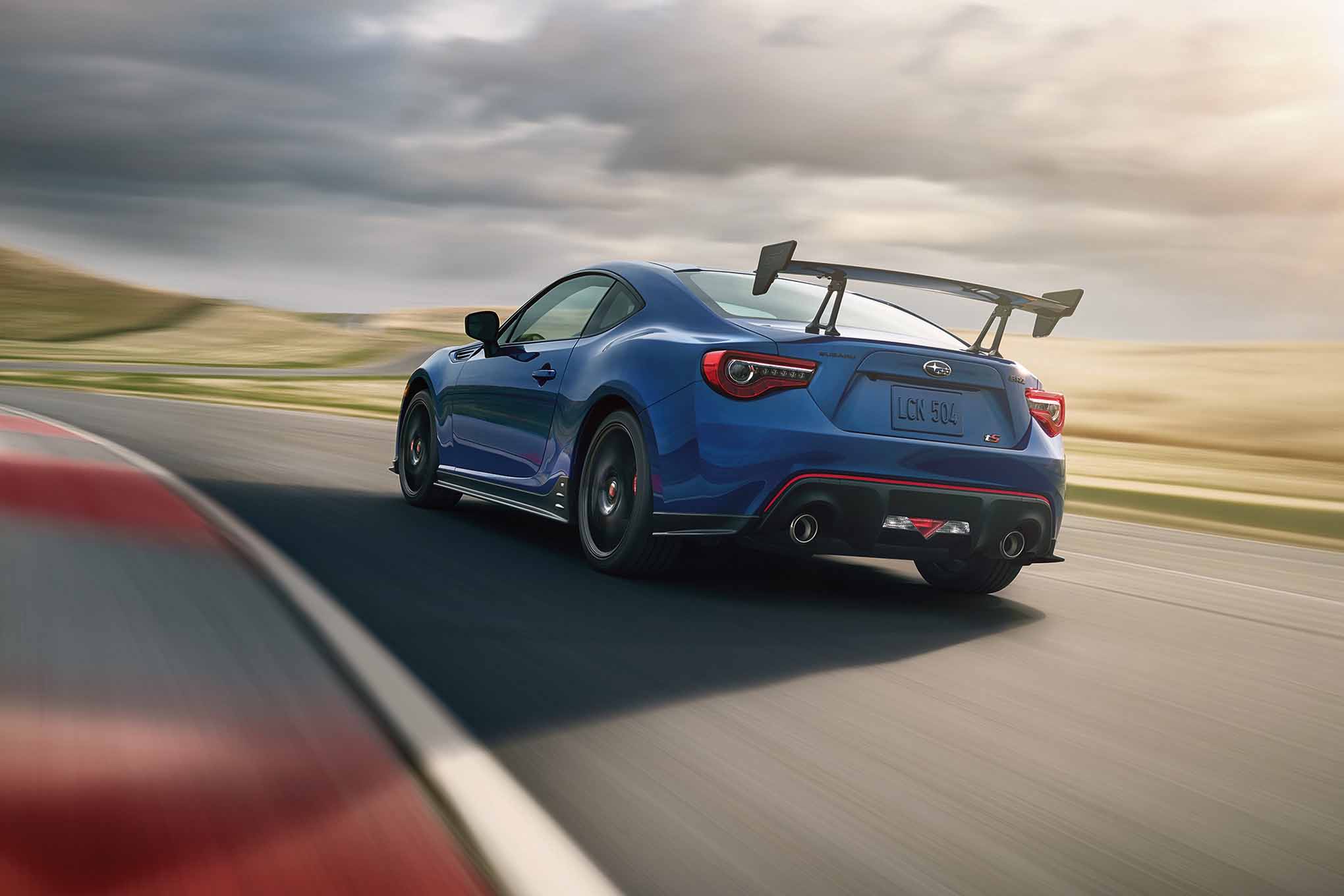 Nobody wants to go through the experience of having their vehicle towed. For one thing, it's inconvenient. Whether your car has been involved in a collision, suffered mechanical failure, or simply been parked illegally, there are all kinds of inconveniences that come with the process of getting it released. Another issue is the expense. Having your vehicle towed is costly, and for many drivers, that cost can be very concerning.
But in some cases, a tow is unavoidable. If that day comes for you, it's best to know as much as possible about the process of having your car towed and your involvement in the proceedings. In this article, we will lay out the facts with the goal of debunking unfounded concerns.
Why Are Vehicles Towed?
If you're driving on the highway, you may experience the need for a tow due to mechanical failure, a flat tire, running out of gas, or even a collision. But in cities and residential areas, the number one reason for cars being towed, far and away, is parking violations.
The great news! You can easily avoid this scenario! Parking may be a hassle, but do your research and make sure you're allowed to leave your car in the place you've left it. Don't park in disabled parking spaces without a placard. If you're in a residential area, check with the city before leaving your car on the street overnight. If you're downtown, keep an eye out for parking signs and make sure your car isn't in any zone longer than it's supposed to be.
You also need to make sure you have up to date auto insurance. If you're stopped by a police officer and your insurance doesn't check out, the officer may have the authority to impound your car.
Costs Associated With Towing
You're going to have to pay for your tow—that's unavoidable. But there are ways to keep the cost low. If your vehicle is towed against your will, as in the example above of parking violations, you aren't likely to have many options. But if you're dealing with a mechanical issue and you're the one to request the tow, there are a number of measures you can take.
Know before you tow. Educate yourself on the towing options in your area and choose a company you like—don't just pick the first one you see in the phone directory in an emergency. Auto towing Denver specialists like McLain's Towing offer affordable pricing and 24/7 service. Most cities have similar companies that can help you out.
Choose a nearby garage. The cost of a tow is by the mile. If you can tell your tow company where you want your vehicle taken, you may be able to save some money. It's a stressful time, but takes a moment to search for auto shops near you.
Drive safely. No one wants to experience a collision, but did you know that the costs associated with towing after a crash are often higher than those associated with a standard tow? It's just one more incentive to follow the rules of the road and drive defensively.
What If My Car Is Impounded?
If your vehicle is towed without your request or consent, it's most likely been taken to an impound lot. Retrieving it can pose a real challenge, but you're better equipped if you go in knowing what's likely to be necessary.
Find the car. This essential first step requires you to call the city clerk—try checking the city's website for a helpful phone number. You may also see signs around the area where you were parked stating where towed cars are taken.
Find out what paperwork you'll need. Common forms include driver's license, VIN, and proof of insurance, but you should always ask—the last thing you want is to get down to the impound lot and have to come back another day because you don't have what you need.
Get the money together. Unfortunately, paying to get a car out of impound is not cheap, and most lots charge by the day. Ask how much money you're going to need and make sure you have an appropriate form of payment when you go to the impound lot.
Having your car towed, no matter the circumstance, is never a fun experience. But if you're well informed and make good choices, it doesn't have to be a painful one.