Why Visit Scottsdale in The Winter?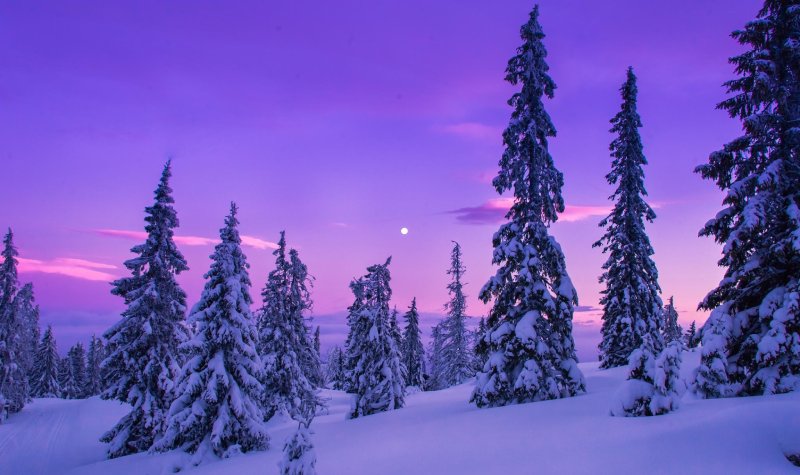 If you're like me and live on the East Coast, you're always looking for a way to escape to warmer weather once November arrives! Many people travel south during the winter, but have you ever thought about a winter getaway to Scottsdale?
I can honestly say that Scottsdale, Arizona, is the best place to visit during the winter. Scottsdale is a must-see in the winter because of the ideal weather, numerous outdoor activities, shopping, and a plethora of fabulous restaurant options.
Furthermore, every nook and cranny is festooned with Christmas lights and holiday decor!
Scottsdale Weather
First and foremost, one of the best reasons to visit Scottsdale in the winter is the weather! I don't know about you, but I prefer a comfortable warm temperature with low humidity exactly what the temperatures in Scottsdale are. In December and January, the average high temperature in Scottsdale is in the mid-70s, making it ideal for all of your favorite outdoor activities. Because Scottsdale is in the desert, it does cool down in the mornings and evenings, so bring a light jacket!
So, if you want to visit a place with perfect weather, Scottsdale is the place to go!
The Average Temperature in Scottsdale, Arizona
As a result, the weather will be chilly in the mornings and evenings, but pleasant in the afternoons. If you're used to freezing cold winters like me, this weather is ideal for sunbathing (though locals will argue that it's a little chilly for what they're used to in the summer).
Scottsdale Holiday Decor
It may not feel like winter with Scottsdale's amazing weather, but it will certainly look like winter with all of the amazing holiday decorations! Scottsdale doesn't hold back when it comes to decking out Old Town Scottsdale with lights, trees, wreaths, and whatever else you can think of. The best places to see holiday decorations are throughout Scottsdale's Old Town. Old Town Scottsdale Coach House with a Christmas Tree
Shopping in Scottsdale
Scottsdale has a variety of shopping options for you, including small boutiques, outdoor shopping centers, and interior malls. You can complete your Christmas shopping or buy something for yourself! Here are a few places to go for some excellent shopping:
The Old Town of Scottsdale
Unique boutiques ranging from art galleries to home decor to fashion boutiques to antiques can be found. These boutiques are scattered throughout Old Town, so you'll have no trouble finding something truly unique. For a more enjoyable experience, a comfortable place to stay, and a cheaper way to travel we recommend Sprinter van rental Scottsdale.
Kierland Commons
Kierland Commons is a sophisticated and unique outdoor shopping center located north of Old Town Scottsdale. There are retailers such as Anthropologie and Crate & Barrel, as well as restaurants such as Postino Wine Cafe and The Mission.
The Lighted Nights
If you enjoy visiting botanical gardens while traveling, make sure to include the Desert Botanical Gardens on your itinerary! This botanical garden transforms into Las Noches De Illuinares in the winter, making Scottsdale unique. Over 8,000 hand-lit luminaires and thousands of lights illuminate the garden. In addition, live entertainment and favorite warm drinks such as hot cocoa and mulled cider will put you in the holiday spirit.
Scottsdale Outdoor Activities
Because of the wonderful weather in Scottsdale, you can participate in a variety of other activities such as epic hot air balloon rides, exploring various hiking trails, and even horseback riding.
Go on a Hot Air Balloon Ride
Without a hot air balloon ride, a trip to Scottsdale, Arizona, would be incomplete. Rainbow Ryders is Scottsdale's best hot air balloon ride company for this unforgettable experience. You'll get a bird's-eye view of the stunning Arizona landscape at sunrise. Not only will you enjoy the views, but your pilot will also tell you interesting facts about ballooning, Arizona, and the surrounding area. And did you know that the best season for ballooning is winter? With little to no wind, the mild weather will provide near-perfect flying conditions.
Hiking
Hiking is another popular outdoor activity during the winter. Even if you go on an afternoon winter hike, you will not melt in the sun. There are numerous trails to choose from. Some are better known than others, but they all offer breathtaking views.
Horse Riding
You can channel your inner cowgirl or cowboy at Mac Donald's Ranch. This ranch, which has over 140 horses, provides guided horseback riding tours. For a truly unique experience, the tour takes you on horseback through the Sonoran desert, taking in all of the different types of cacti.
Dining Outdoor
One of my favorite things about Scottsdale was dining al fresco! The majority of restaurants have lovely courtyards or sidewalk seating. In addition, given the pleasant weather during the day, you should request a table outside. Even if it gets chilly at night, many restaurants have space heaters and fireplaces to keep you warm!