Things To Do Alone Near Victoria Station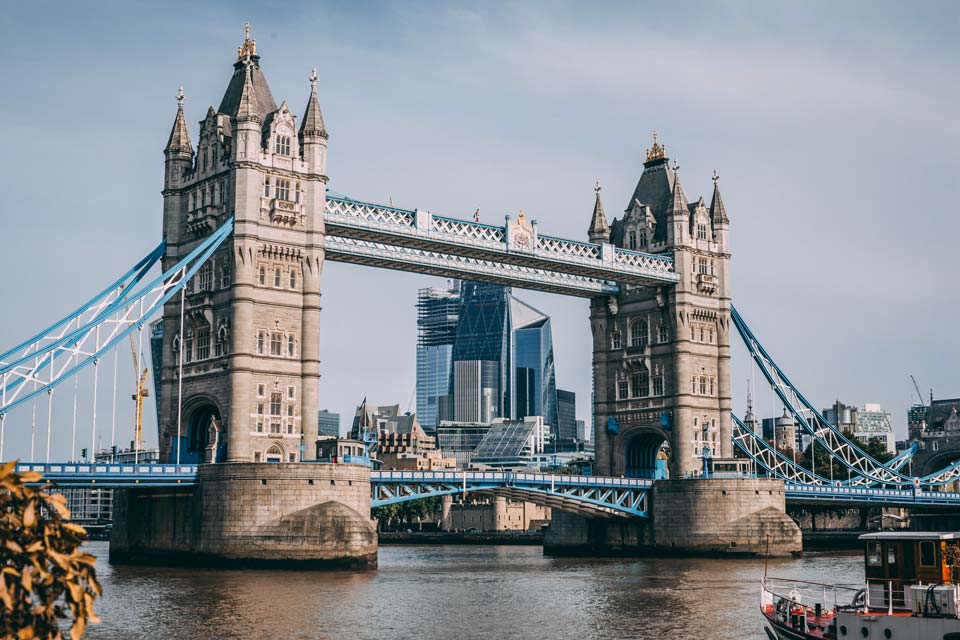 London is a great place for solo travel. There's so much to do in the UK capital that you'll never be bored. And with the millions of tourist visitors the city gets every year, there'll be plenty of opportunities to meet new people. Alternatively, there are dozens of great activities to do in the city all by yourself.
Victoria Station is the gateway to London for millions of visitors every year, and fortunately, it's right in the heart of the action. Drop off your bags at a Victoria Station luggage storage, and you can plunge right into what makes the UK capital so special. Whether you're traveling alone or with others, there are some fantastic things to do around Victoria station that will let you enjoy London to the fullest.
Westminster Cathedral
Whether you're traveling by yourself or with others, Westminster is one of the essential places to visit in London, and if you haven't been there before, you definitely need to check it out on your visit to the capital. This church is relatively modern by British standards, opened in 1903 when many of London's churches were already centuries old. What sets Westminster Cathedral apart, besides the fact it's right next to Victoria Station, is its unique Byzantine design.
If you want to explore more of London's religious history, Westminster Abbey is just a short walk away. This famous church has been the site of coronations and is the final resting place of some of Britain's most famous historical personalities, including Isaac Newton, Geoffrey Chaucer, and Charles Darwin.
Buckingham Palace
No trip to London is complete without seeing Buckingham Palace, the official residence of the British royal family. Even if you're not a big fan of the monarchy, it's still worth checking out this world-famous landmark. The building itself is impressive, and if you visit during the summer months, you can take a tour of the State Rooms, where members of the royal family live and entertain guests.
Nearby, you'll also find St. James's Park, one of the most beautiful parks in all of London. This is a great place to relax after a busy day of sightseeing or to have a picnic lunch on a sunny day.
Hyde Park
If you're looking for a more traditional park experience, Hyde Park is one of the best places to go in London. This huge green space has everything you could want, from a lake and gardens to sports facilities and cafes. You can even go horse riding here! Hyde Park is also home to some of London's most famous monuments, including the Diana, Princess of Wales Memorial Fountain, and the Serpentine Gallery.
The Victoria and Albert Museum
The Victoria and Albert Museum is one of the world's leading museums of art and design, and it's quite close to Victoria Station. With over 2 million items in its collection, there's something for everyone here. From paintings and sculptures to furniture and fashion, you can spend hours exploring the V&A's collections and if you get tired of looking at art, you can always take a break in the museum's cafe or one of the many restaurants and cafes nearby.
Tate Modern
If you're looking for more contemporary art, Tate Modern is the place to go. This world-famous museum is dedicated to modern and contemporary art, with a collection that includes works by some of the world's most famous artists. The Tate Modern is located on the south bank of the Thames, so it's also a great place to get a different perspective of London. After exploring the galleries, you can take a walk along the river or stop in for a bite at a riverside restaurant.
Go to the Theater
Find out why London is regarded as one of the world's top cities for theater by taking in a play or show while you're in town. From musicals to Shakespeare, there's something for everyone and if you're traveling alone, don't worry many theaters offer discounts for single tickets. So you can enjoy a night out without breaking the bank.
Check out a Free Concert
The Academy of St. Martin in the Fields is one of the world's top orchestras, and they are based in London. If you're a fan of classical music, you probably won't need any convincing to go and see a concert by this legendary organization, but if you're a newbie, you'll be glad to know that this activity won't necessarily cost you a thing.
There are regular free short concerts available to enjoy, so you can see if classical music is your thing and get to hear one of the world's best orchestras without spending anything at all. In a city as expensive to visit as London can sometimes be, it's a good idea to save a few dollars any way you can, and this is a great way to enjoy some culture without spending anything.
Explore London's Bookstores
London is full of great bookstores, so if you're a lover of books, you'll definitely want to explore some of them while you're in town. One of the most famous is Waterstones on Piccadilly, which has been called "the best bookstore in the world." If you can't find what you're looking for here, it probably doesn't exist!
But if you're looking for something a little more unique, there are plenty of other options to choose from. Daunt Books is an independent bookstore with a focus on travel literature, and Skoob is a used bookstore that's perfect for finding bargains. No matter what kind of books you're into, you'll be sure to find a bookstore in London that's perfect for you.
Visit a Market
Markets are exceedingly common in London, so if you're looking for a unique souvenir or just want to browse and people-watch, this is definitely the activity for you. One of the most famous markets is Camden Market, which has everything from clothes to crafts to food. If you get hungry while you're exploring, there are plenty of food stalls to choose from, and you can even find some vegan and vegetarian options.
But if you're looking for something a little more low-key, try one of London's many farmer's markets. These markets sell fresh produce and other goods from local vendors, and they're a great place to chat with the locals and get a feel for London life.
Traveling solo in London
There's so much to see and do in London that a list like this can only really scratch the surface. Traveling alone in London opens you up to all kinds of great experiences, and you'll have plenty to do whether you're flying solo or not. Leave your bags behind and get ready to enjoy everything London has to offer you.